Dave is the owner of Learnheatlhtec.com. He availed Hfarazm website development, SEO and Web Security services for his website. The idea was to create a website which can serve as a learning platform, job hunt resource and a technology blog at the same time.
Hfarazm development team divided the development process in three phases. In first phase a blog part was created having all necessary bits and pieces including social media sharing and email subscription. In second phase of development an online learning platform with embedded Youtube videos and download section was developed. In the third phase of development, a job searching portal was developed which was linked with Indeed, Linkedin, Quora, Himss.
After development process, website was optimized for search engines including Google, Bing and Yahoo using innovative strategy & technologies. To secure the website, ground breaking tools and strategies were used. After testing and optimization the website was uploaded to live server and handed over to client.
The website was completed within 5 days. The client was delighted to see his website and bundle of appreciations were received by Hfarazm Team on adding one more successful project on their list.
Web Design Screenshots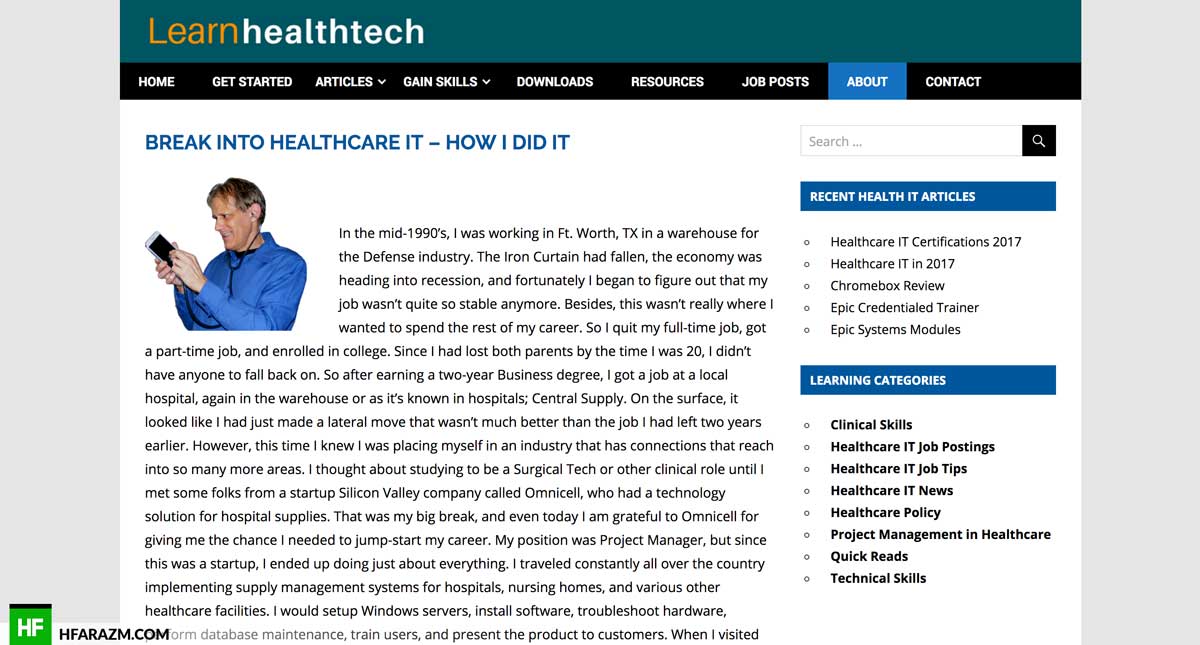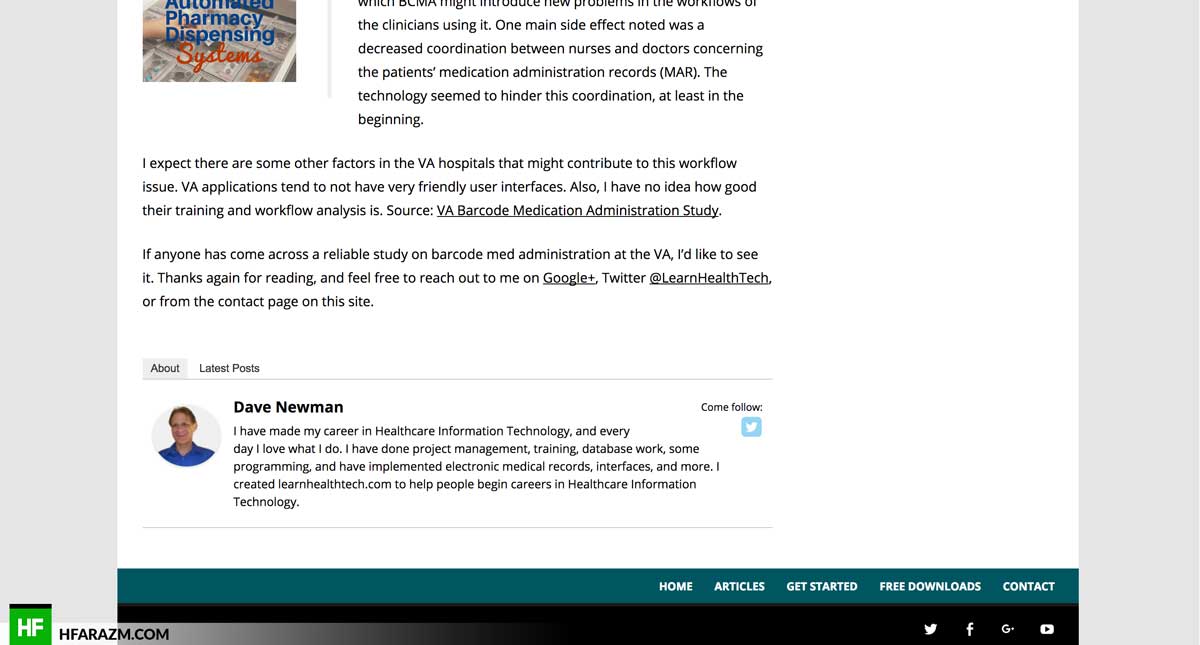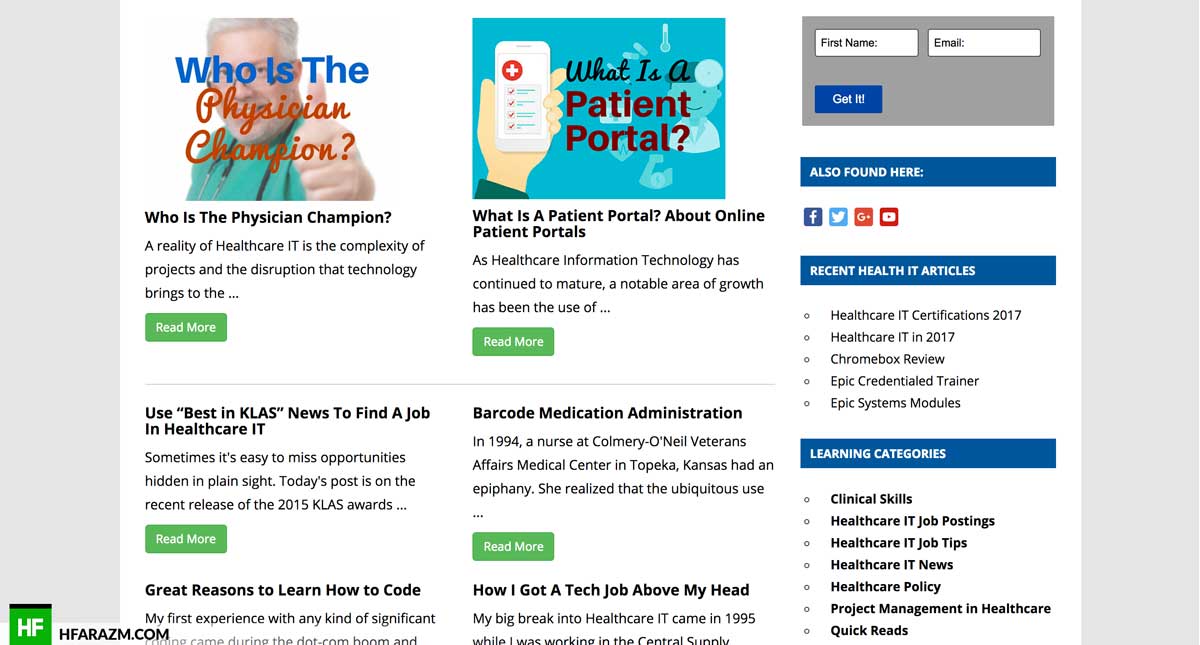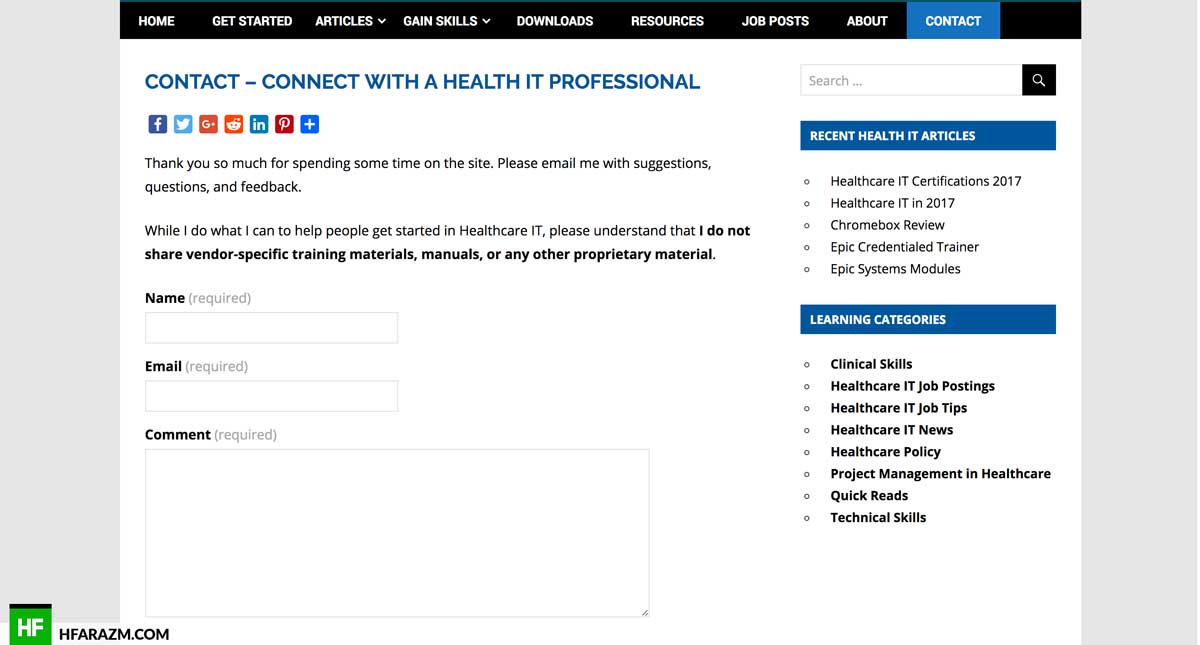 Client Review
They created my website as per my imaginations, I appreciate your efforts Hfarazm software.Dave Newman | Learn Health Tech
Tools & Techs
Client Satisfaction
Percent