Rich Monkey Wear is a clothing brand. They design and create stunningly distinct street-wear. To take their business online, they needed web services. These included web design, development, SEO, security, optimization. Rick, our UK based client, contacted us to deliver these web services to Rich Monkey Wear.
Our design team brainstormed the different layouts with the client. After a series of discussions, we finalized the design. For the facilitation of the user, the website is kept simple and compact. The informal style of the content is unique. This also helps in engaging the user. The color theme also poses an informal style, supporting the street view of the world.
Hfarazm development team developed Rich Monkey Wear website in WordPress. Later, we optimized the site to combat page load time. Our SEO team optimized the page content to improve its ranking. After all design & development, we maintained the site for its security. After that we handed it over to the client. The client appreciated our work. He praised our team members. He was sure to work with us again.
Web Design Screenshots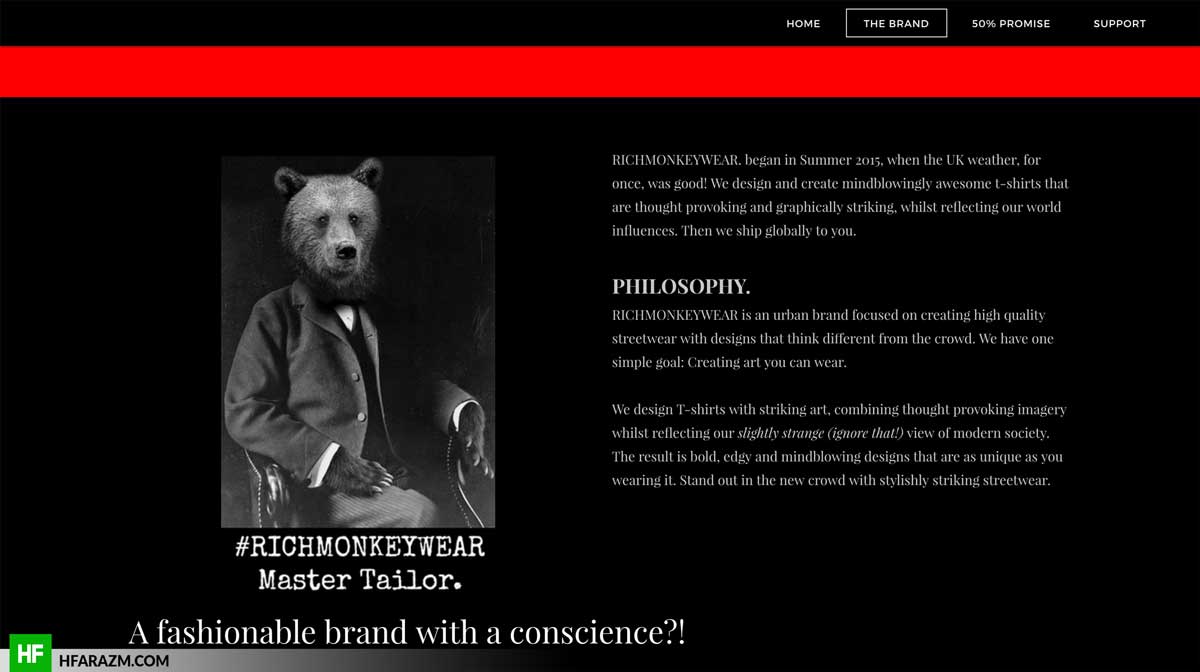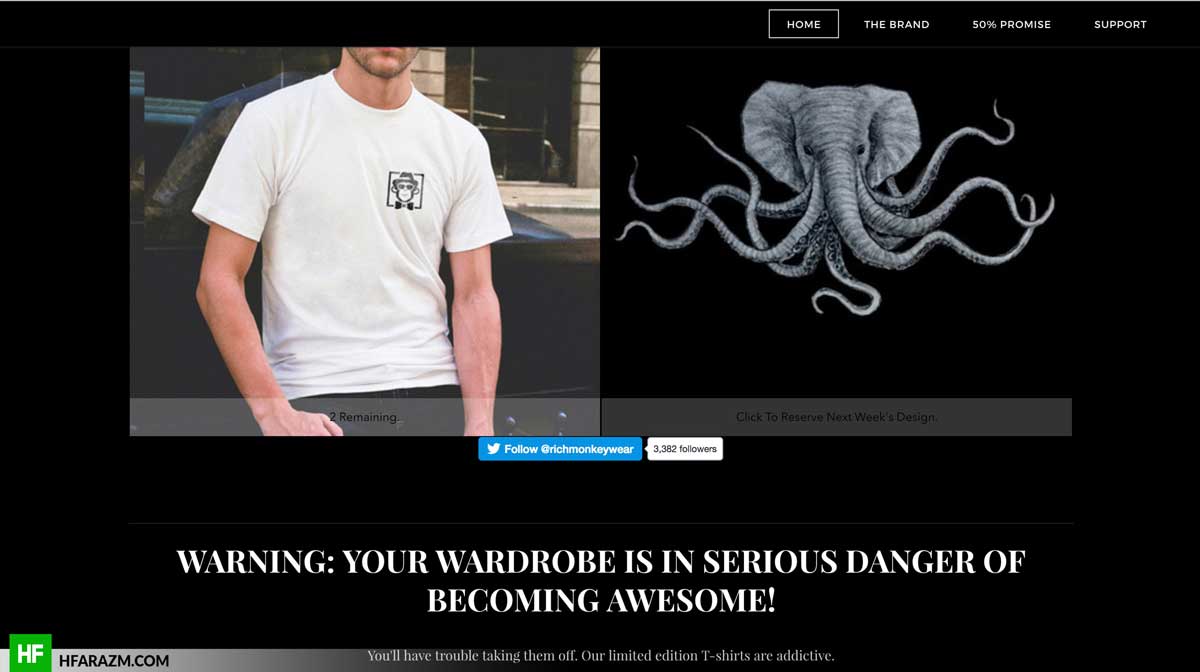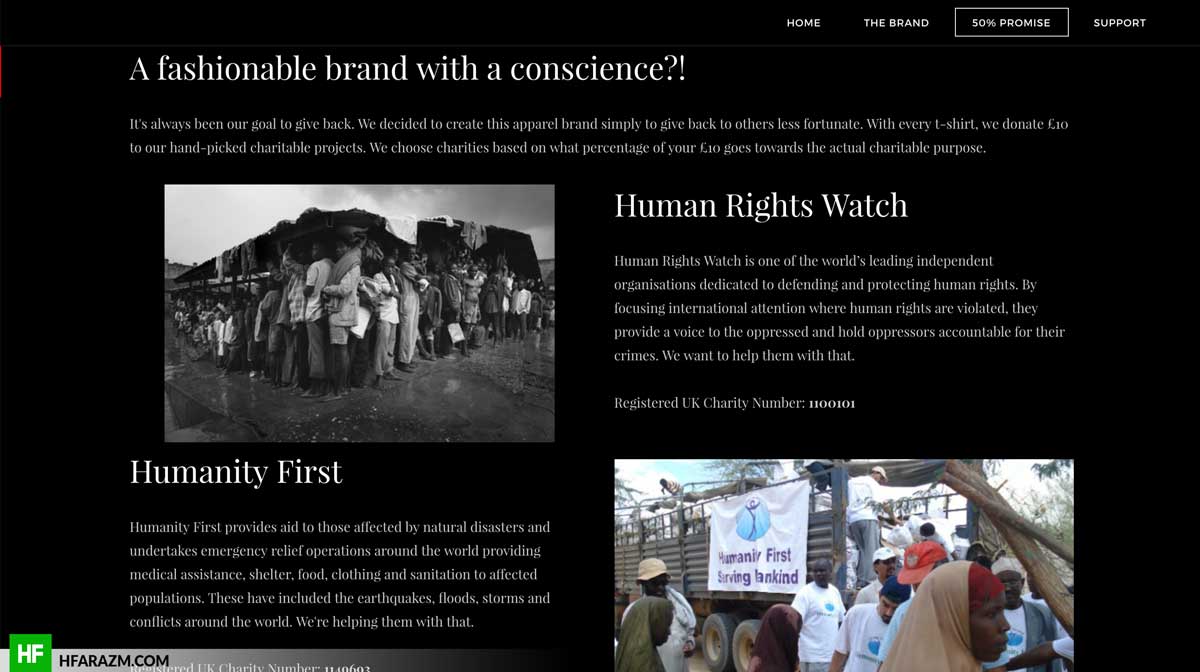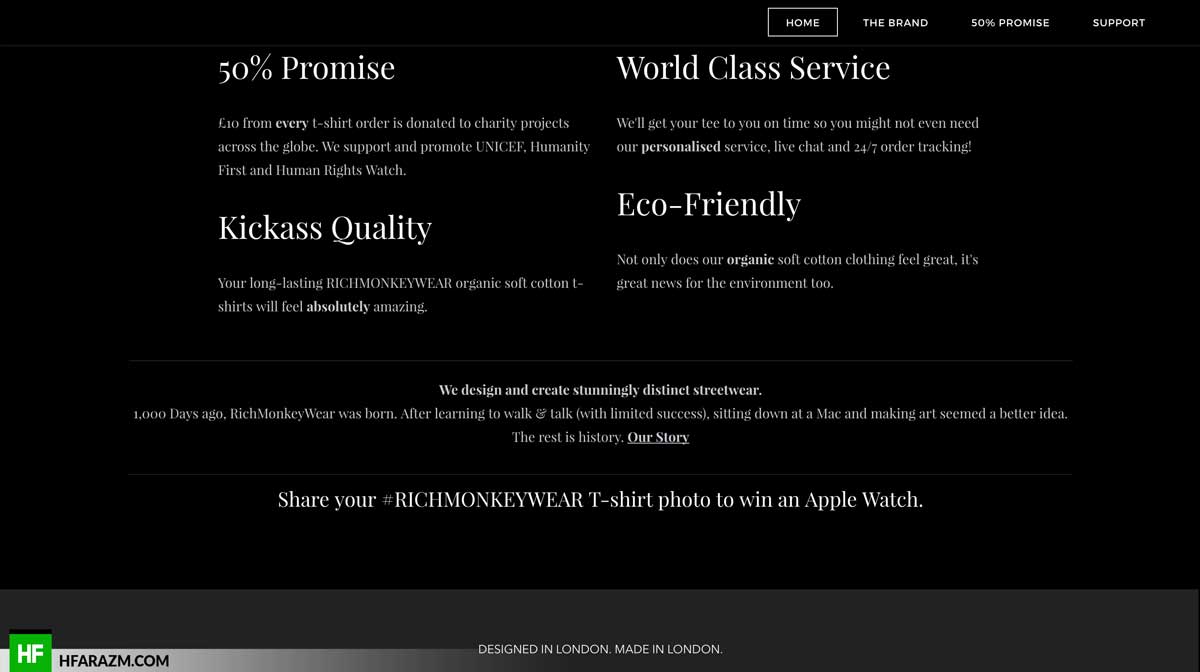 Client Review
Excellent job. Definitely working with them again.Rick | United Kingdom
Tools & Techs
Client Satisfaction
Percent