Roto-Rooter provide plumbing and drain services in the United States. They have been in this business for more than 80 years now. Internet trends in US have forced them to have a their own website. Their requirements were clear. Such as there should be scheduling the service and hiring the plumber options in addition to regular pages. David, our US based client, contacted us to provide web services. These web services included web design, development, security, SEO and optimization.
Our design team created the web layout. We focused on the quality of the web design. We incorporated customer testimonials, locations, services in one place. The design is consistent throughout. And not only this, but the color scheme also. The website overall looks professional and facilitates the user psyche. The client accepted the design.
Hfarazm development team developed the website from this design. We used HTML5 and CSS3 to translate the design. Since the website demands more content, we built it on top of dot CMS. This was to ease the management of content down. Later, our SEO team optimized the site to obtain better page rankings. The page load time was also optimized. After all design & development, we tested the website. Once satisfied, we handed it over to the client.
The client was extremely happy and very much satisfied with our work. He promised to work definitely with us again in the future.
Web Design Screenshots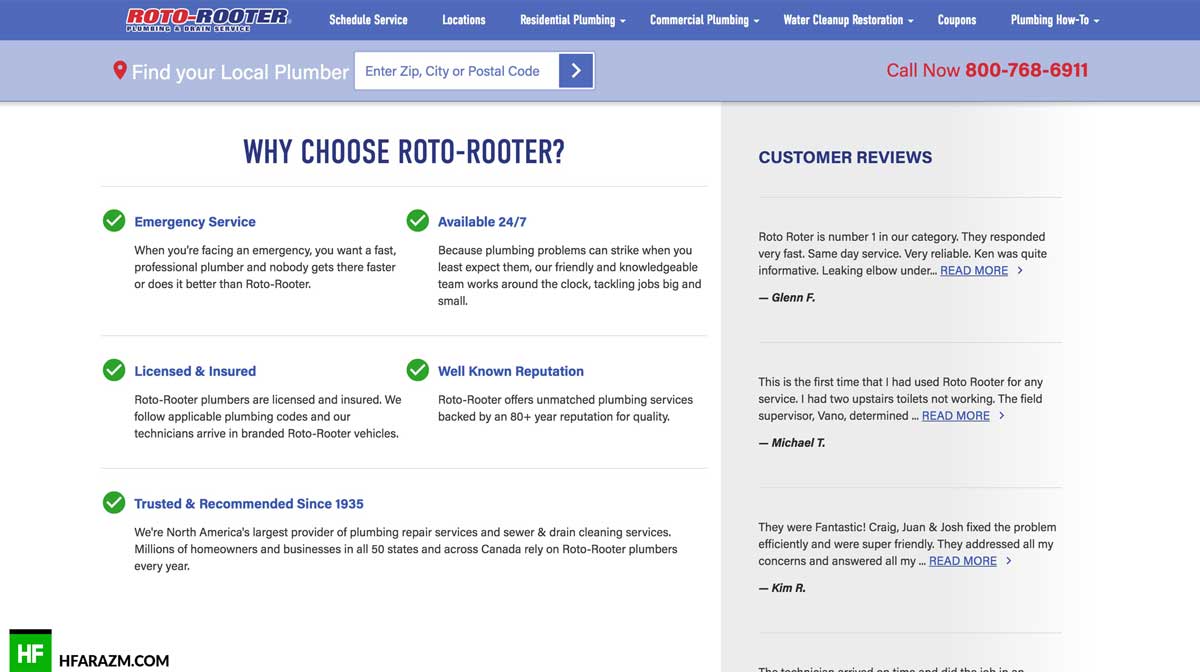 Client Review
I am glad I hired them. I recommend you to use Hfarazm's services to get the best.David | United States
Tools & Techs
Client Satisfaction
Percent