Taipan is our UK based client. He wanted full web design, development, SEO and optimization services for Lifestyle 180. It is a consultancy business that gives the tools & techniques to increase revenues and grow business.
The design team created an attractive design. The layout now is very nice which creates a comforting feel for the user. The homepage is divided into multiple sections. Each section is a different design. This makes identification of sections easier. The content of each section is written in simple language. And it is not verbose. This engages the reader without the user feeling a sense of boredom. The website is not an extended one and is simple. The client approved of the design.
Hfarazm development team developed the website in WordPress. We used both on-page and off-page SEO techniques on this site. Later, we optimized the website to minimize page-load timings. We delivered the website to the client within the given time frame. The client was extremely happy and very much satisfied with our work. He appreciated everyone on the team.
Web Design Screenshots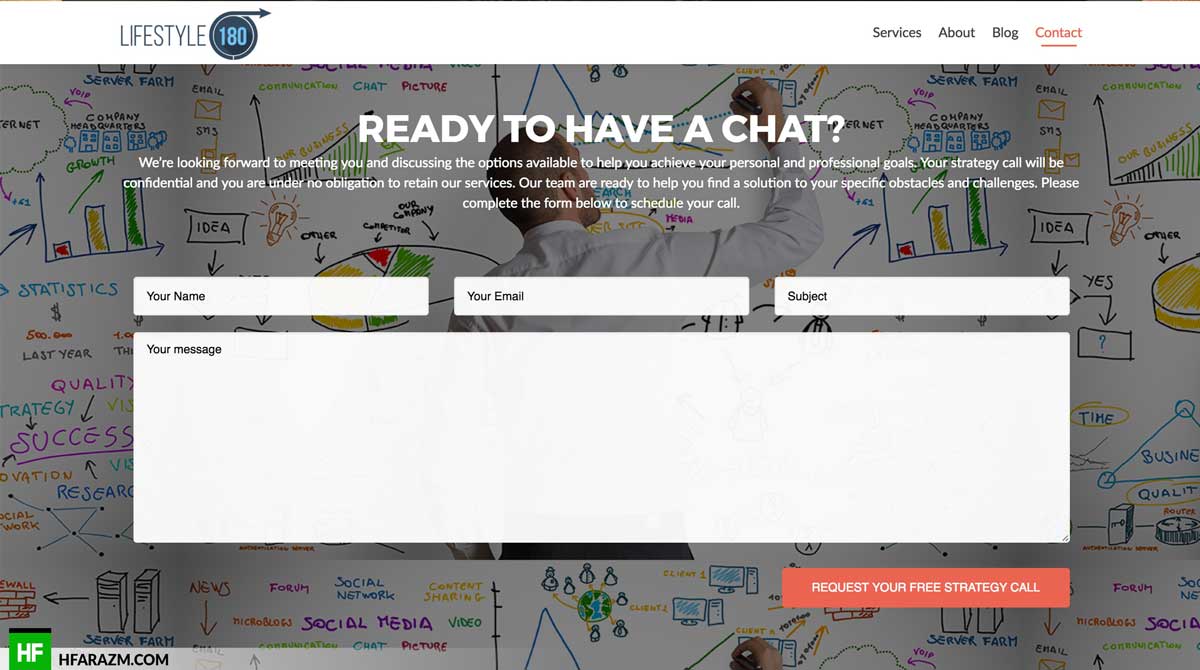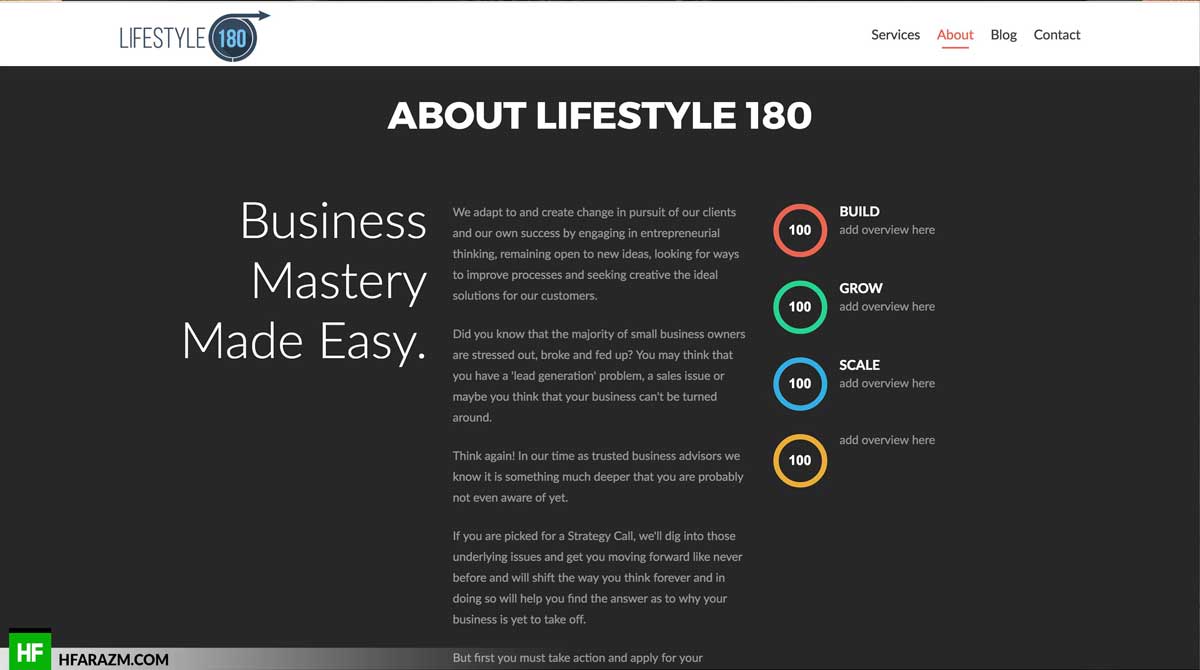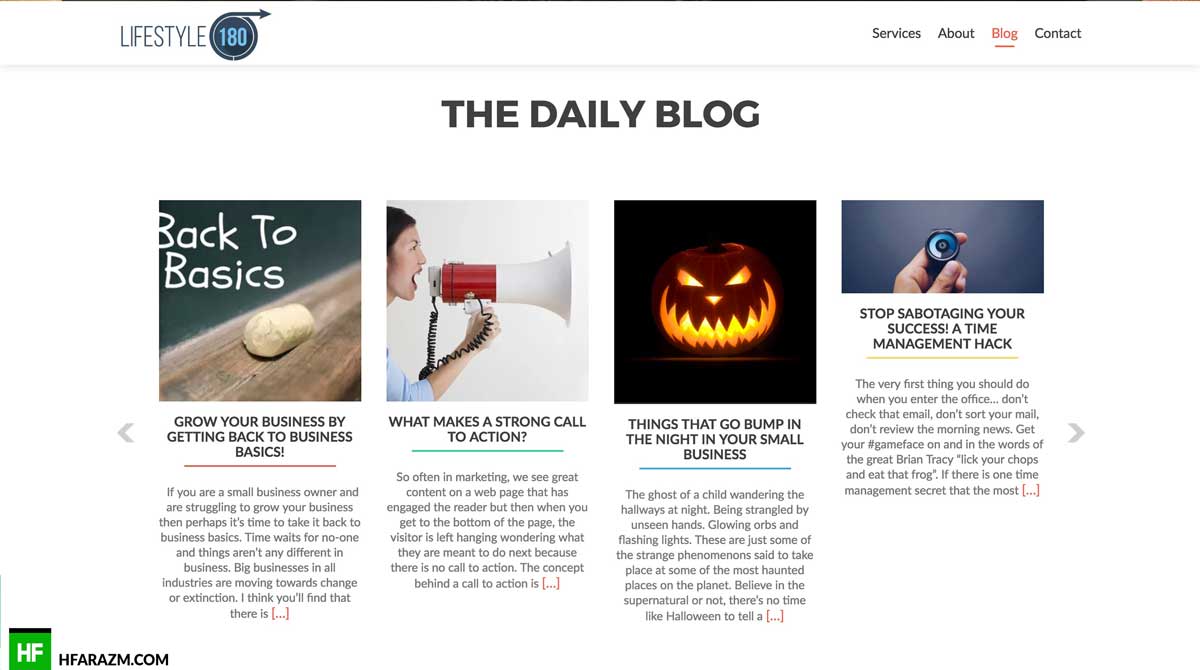 Client Review
What an amazing piece of art! Loved it.Taipan | United Kingdom
Tools & Techs
Client Satisfaction
Percent