Belle from the United States needed a portfolio based site. She hired Hfarazm for her web design, development and review services.
The site focuses an entrepreneur, Courtney McKenzie Newell. The designer's team after discussion with the client started working on the project. As per client requirements, we implemented light pink theme. Then the site was properly linked with social accounts, beautiful layouts were submitted for review and was ready for development.The development team took the web design templates created by our designer and developed template in WordPress.
Hfarazm's site audit service included web composition, performance, and user experience suggestion. Before started working, we sent a thorough report on what will be integrated and how it will effect visitors experience. Same thing was done after all the work that is the website was reviewed according and compared to what we improved.
The client was happy and promised to come back for future jobs.
Web Design Screenshots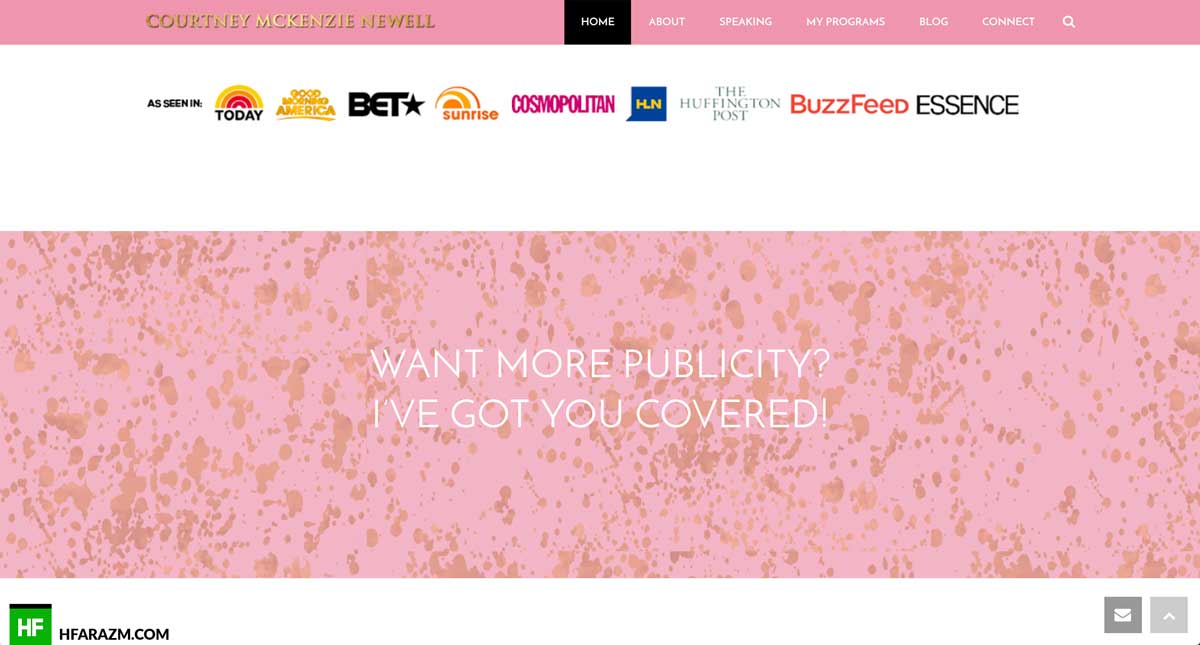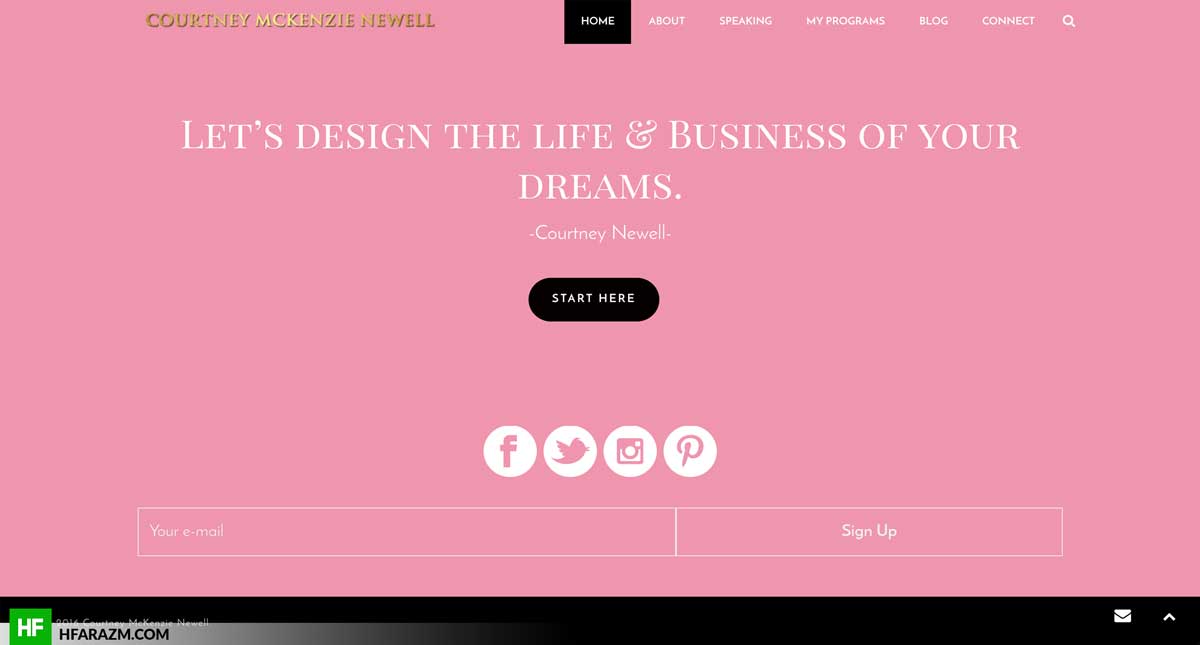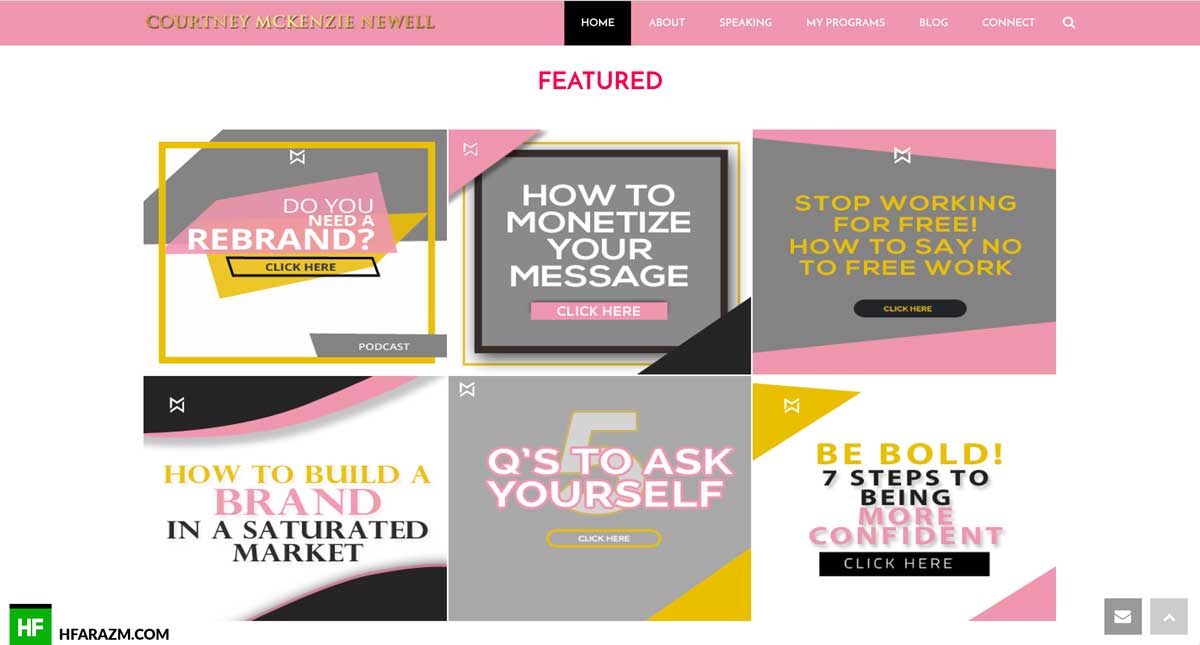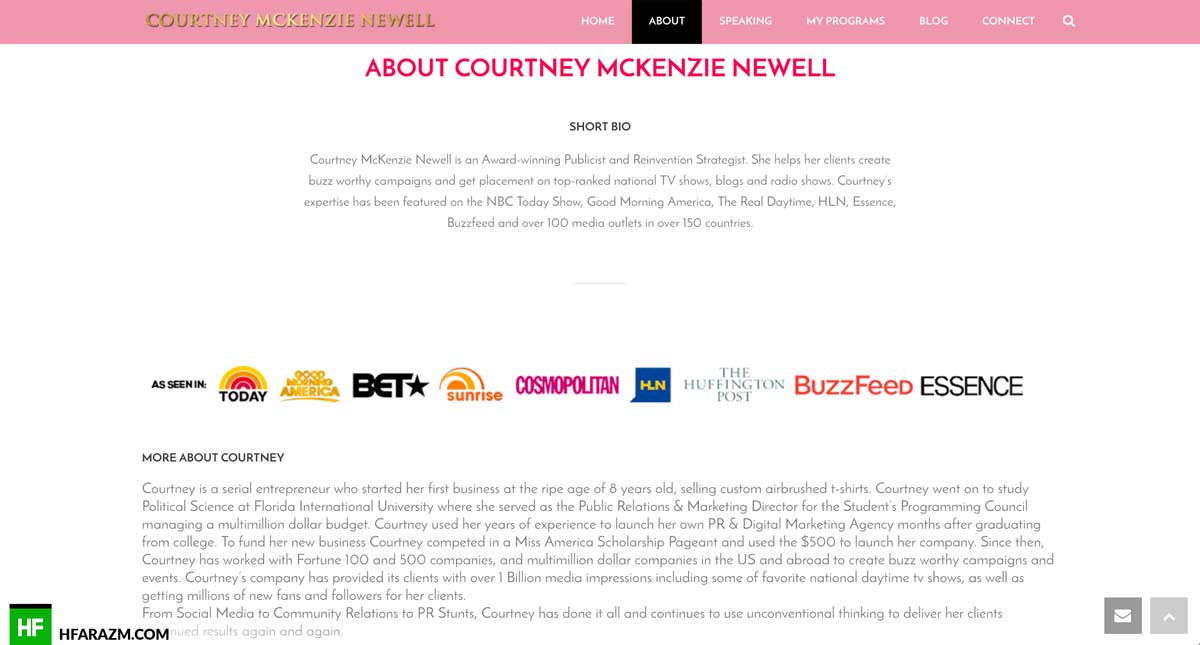 Client Review
Hfarazm was very responsive. Everything they did for me was above my expectations. Thanks.Belle | United States
Tools & Techs
Client Satisfaction
Percent