Ibka from Netherlands needed a website for a investment company. Hfarazm Software was given the task to fulfill design and development requirements of website from every aspect.
A layout for multi-page website was designed keeping in view the clients requirements by the design team. After approval from clients the remaining template was designed on same layout design. To make a website responsive, different layouts according to different devices were also designed.
After web design, development team took the design templates and created a custom made website tailored for the needs of client. All required  bits and pieces were added and developed a website which was unique in design as well as in functionalities. The website was also responsive and able to change its layout as per device size. The whole development work was completed in just 5 days and a custom built website was ready to be uploaded to world wide web sever.
Ibka was very delighted on seeing a website that is marvelous in design and functionalities. Hfarazm received lots of appreciation and client promised to come back with more work.
Web Design Screenshots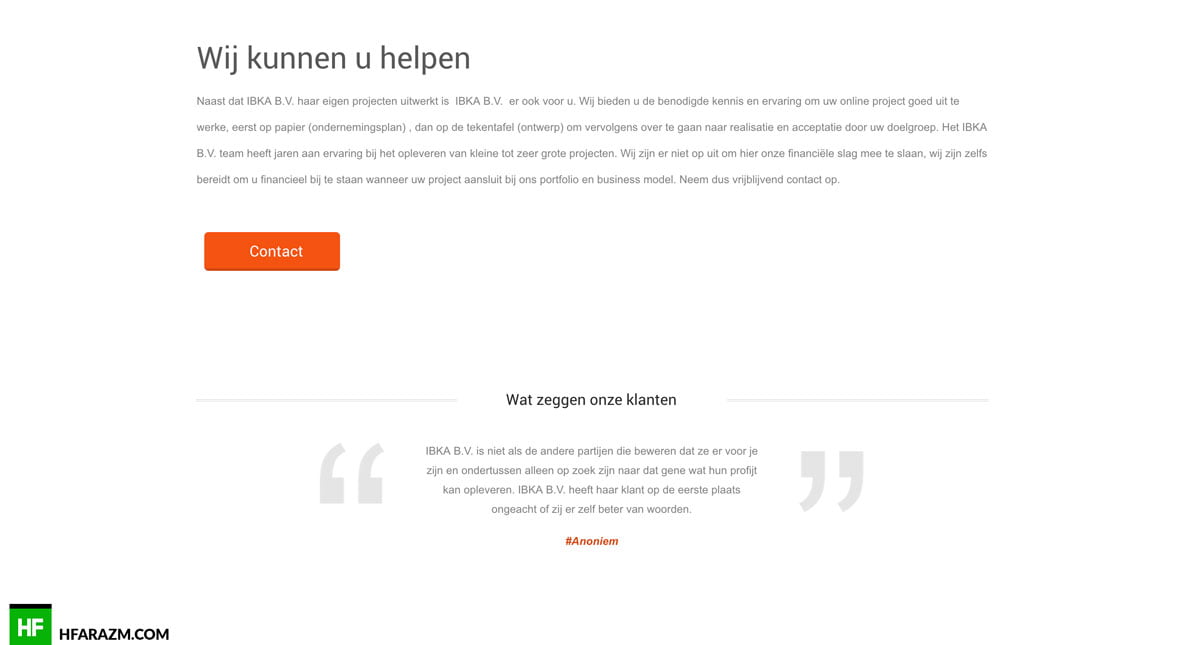 Client Review
They created a custom designed website meeting all my requirements as per my imagination. Excellent work.Ibka | Netherland
Tools & Techs
Client Satisfaction
Percent