Boocali Video are a full service video production company in Vancouver. Joe, the owner of Boocali Video, wanted an online site for his business. He contacted us to provide him with web services. These web services consisted of web design, development, optimization and SEO.
Hfarazm web design and development team discussed the details and requirements with the client. Once the requirements were finalized, the design team created the layout design of the website. The homepage contains an introductory video on how things work. The design team has also appended the portfolio of the business. The overall look and feel of the website is simple, yet attractive. The client agreed to the design.
The development team took the things in its hand from this point. It developed the website in WordPress. And a fully functional website was ready with in 1.5 days. The team then optimized the website to combat extra page load time. The SEO team optimized the website content to improve the search engine rankings of the site.
The client received the website within the time frame. He was very pleased to receive our work. He appreciated the efforts of all the teams involved in the project.
Web Design Screenshots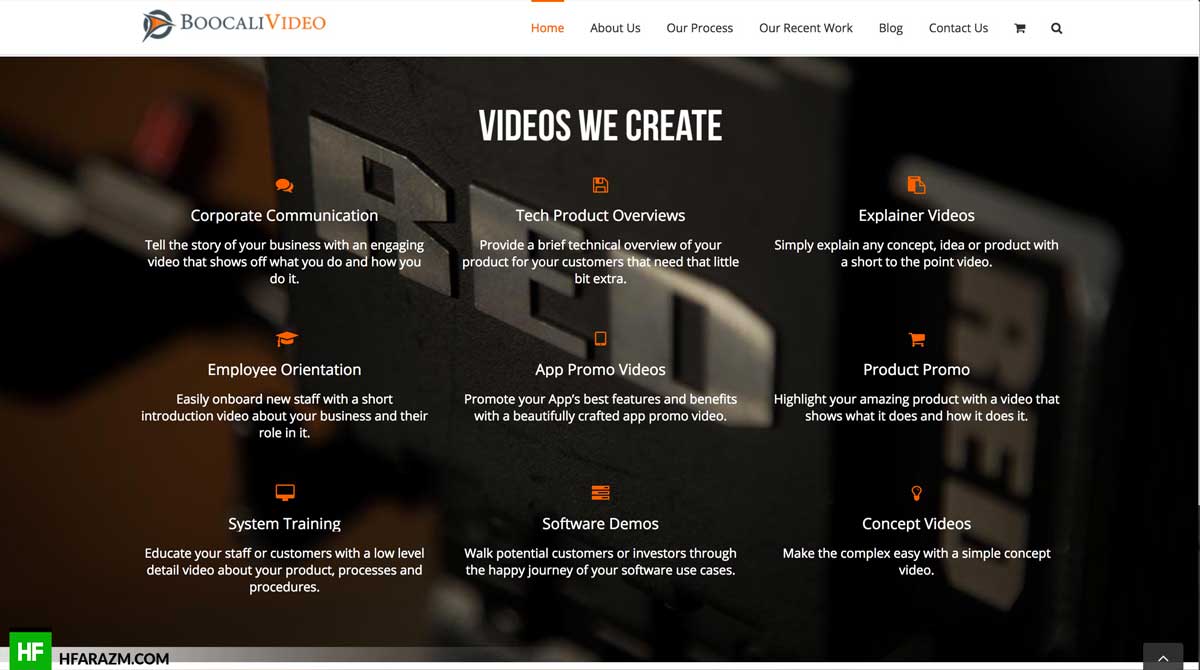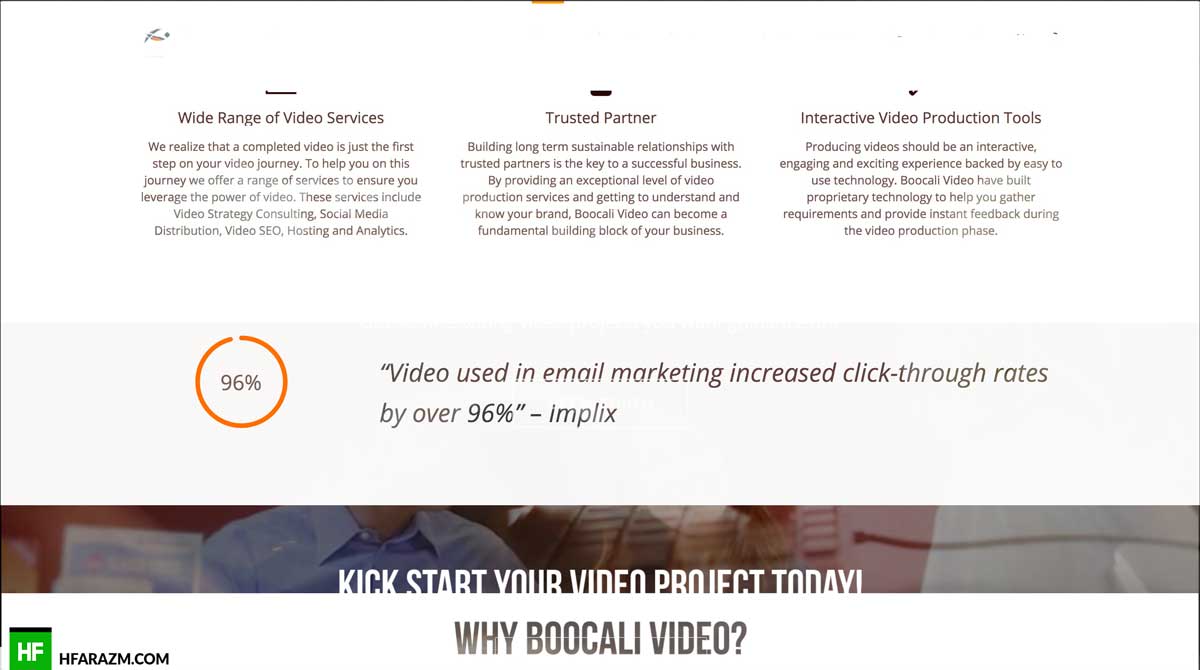 Client Review
I am impressed with their work. It was great to work with such a great team.Joey | Canada
Tools & Techs
Client Satisfaction
Percent