HNME is a dynamic community of Hospitality professionals in the Middle East. It brings hoteliers, hotel owners, consultants and others to network. Xavier is from United Arab Emirates. He needed web services for Hotelier's Network. These web services included web design and development. He contacted Hfarazm to deliver these services.
Our design team created a simple layout. This design complied with the business description. The home page gave a mission statement of HNME. Just below it, its working was pictured.  We had also included the testimonials from others. These testimonials helped in setting up a trust relationship. The team had appended the features events and hotels. In separate links, other events and hotels were also listed. The footer section contained the social media links and contact information.
Hfarazm development team received the web design. We developed a functional website for the business in WordPress. Hfarazm delivered the website to the client within three days. The client was very glad to have the website. He admired our work. And appreciated the efforts that we put in the website development.
Web Design Screenshots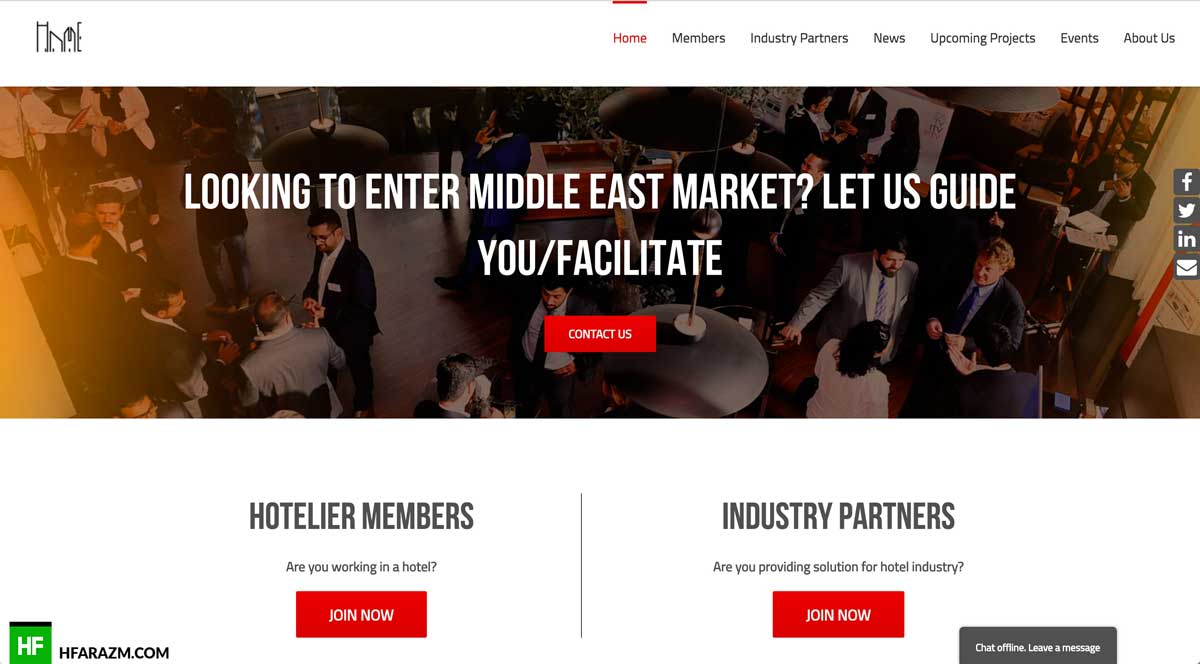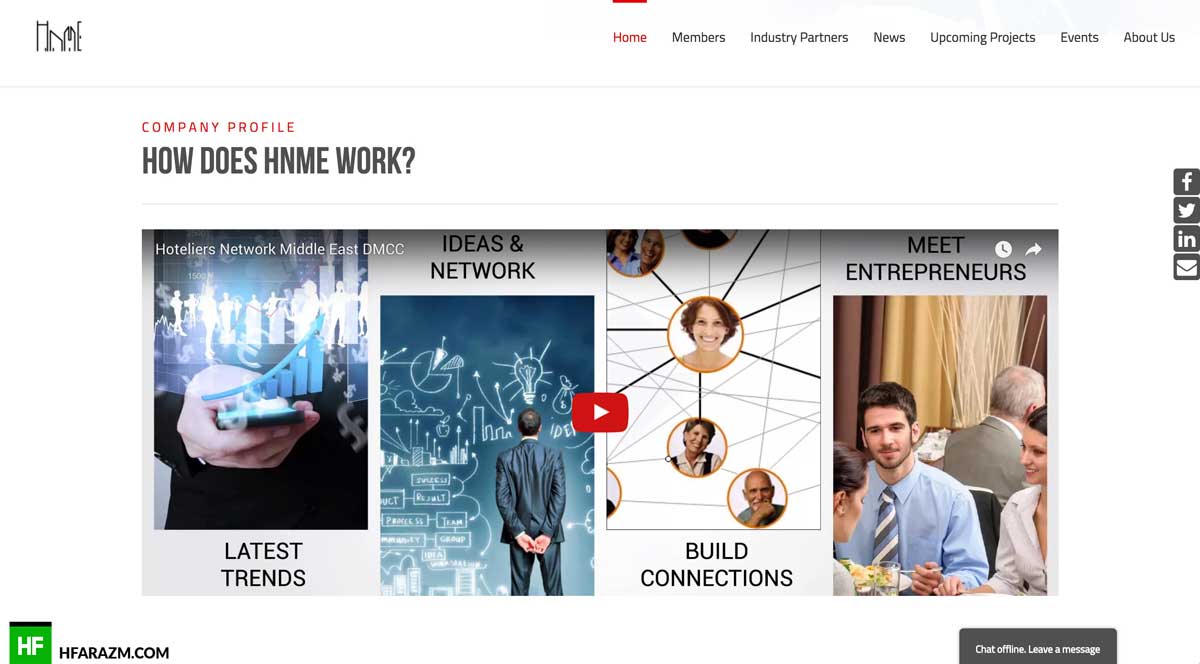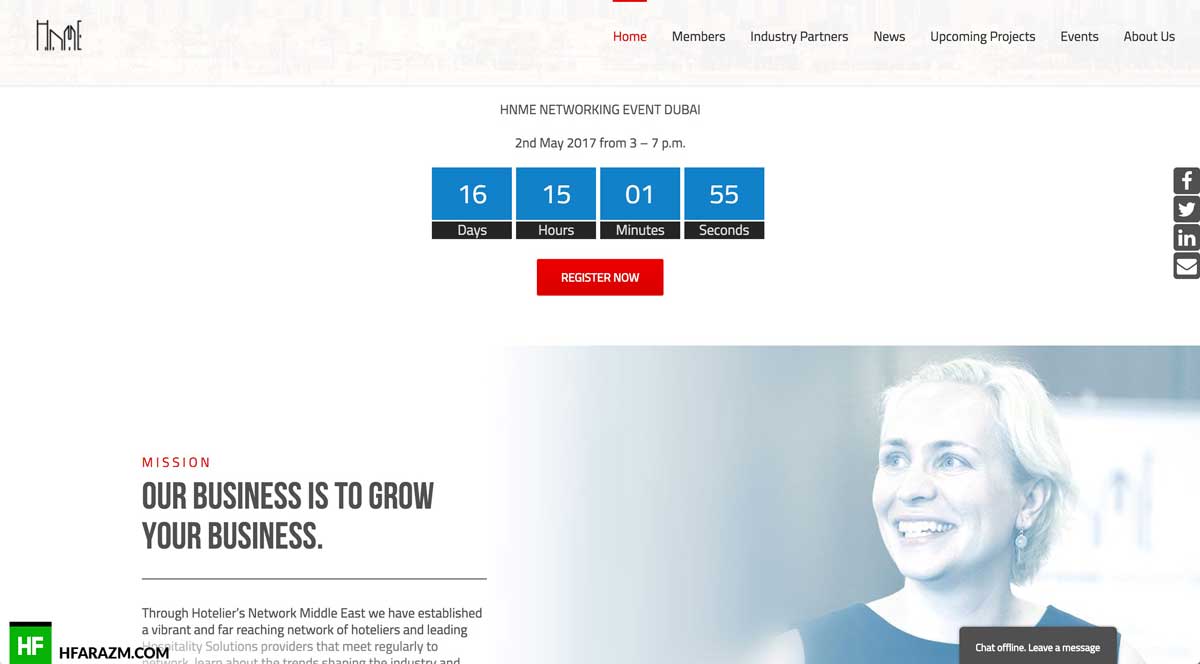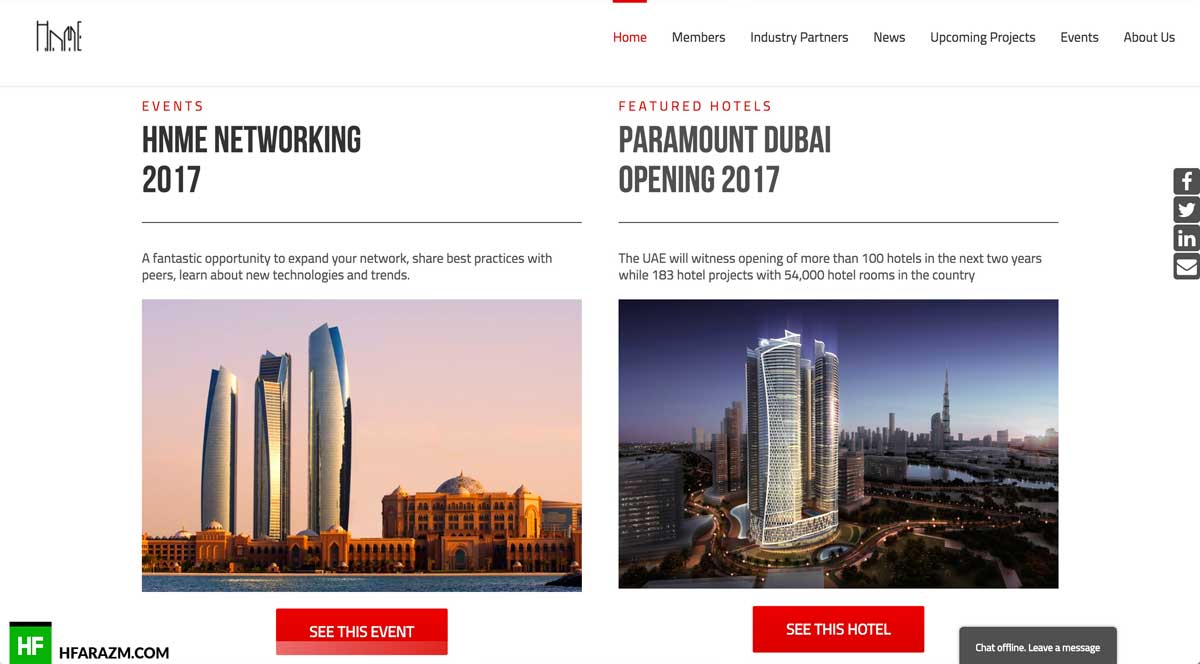 Client Review
They have done a great job. I am impressed!Xavier | UAE
Tools & Techs
Client Satisfaction
Percent