Ariane is from Australia. He is running a mobile document shredding company. For his company, he needed a website. He hired Hfarazm Software to provide a complete set of web services. These included web design, development, security, optimization and SEO.
Our design team deeply analyzed the client requirement. And then designed an initial template. The client accepted the design after few modifications. The client requested a quote box at the top right of the main page. And a small video embedded in the home page.
Hfarazm Software development team integrated site with service details. They also incorporated newsletter signup, email subscription, Google map and social accounts. The SEO team then optimized the website to attain outstanding search engine ranking. At last, the team worked on the security of the website. They secured the website from third-party attacks. They also protected the client data from XSRF and XSS attacks.
The client was glad to see the work done by HFarazm team. He praised our work and appreciated the team efforts of Hfarazm Software.
Web Design Screenshots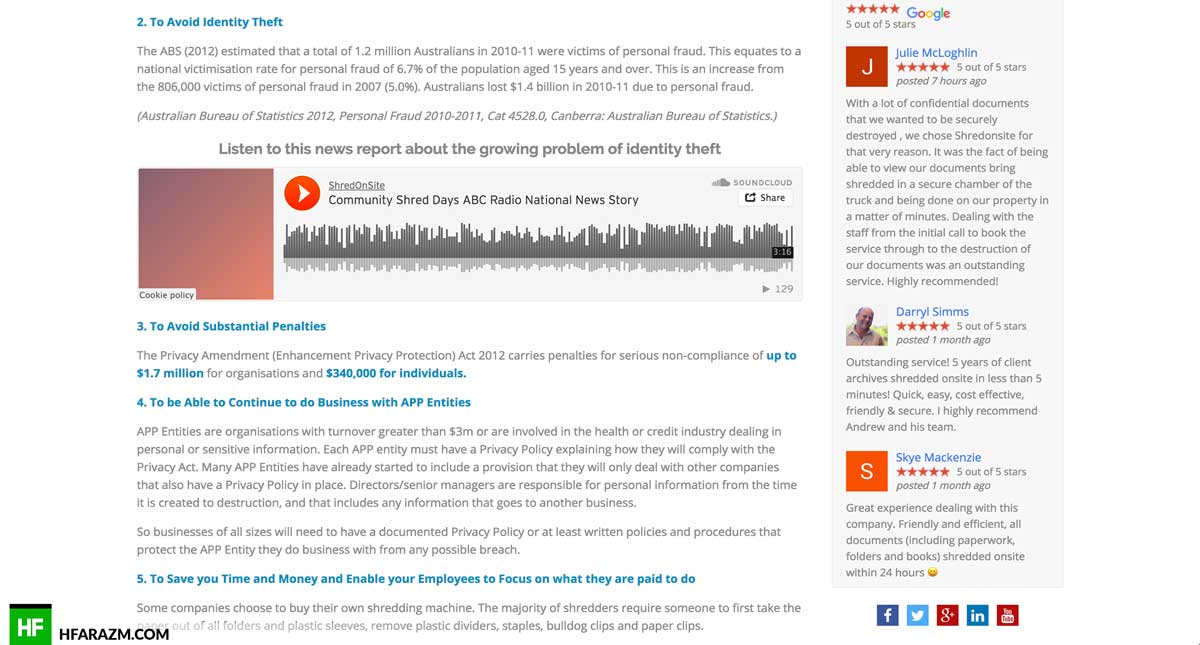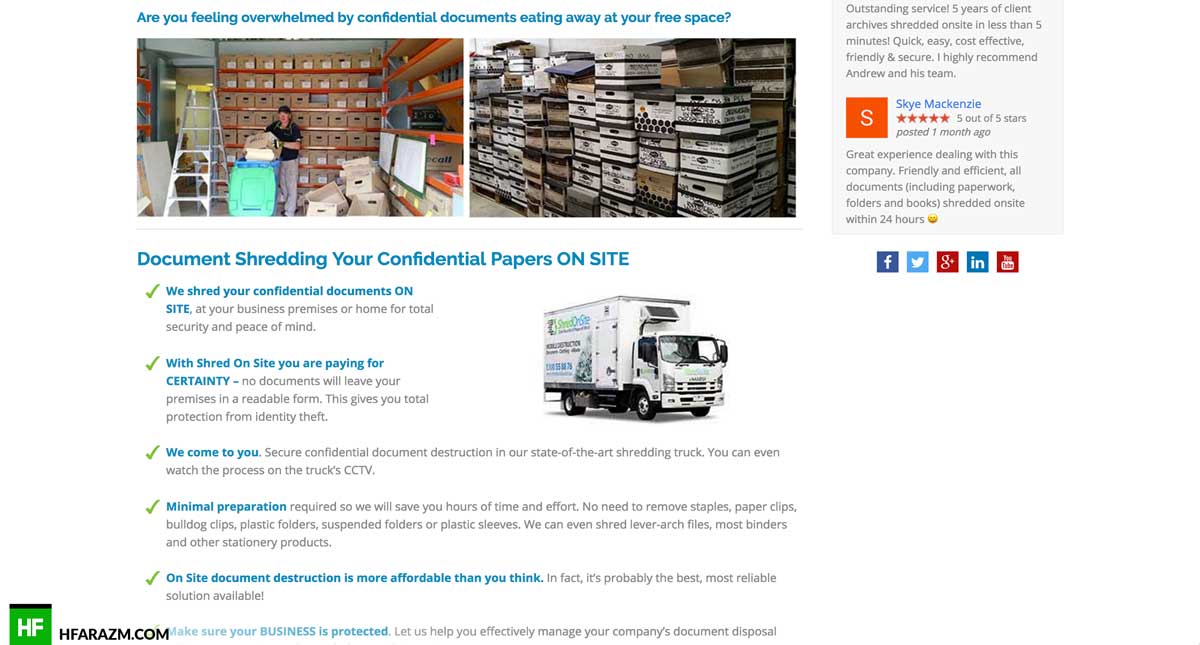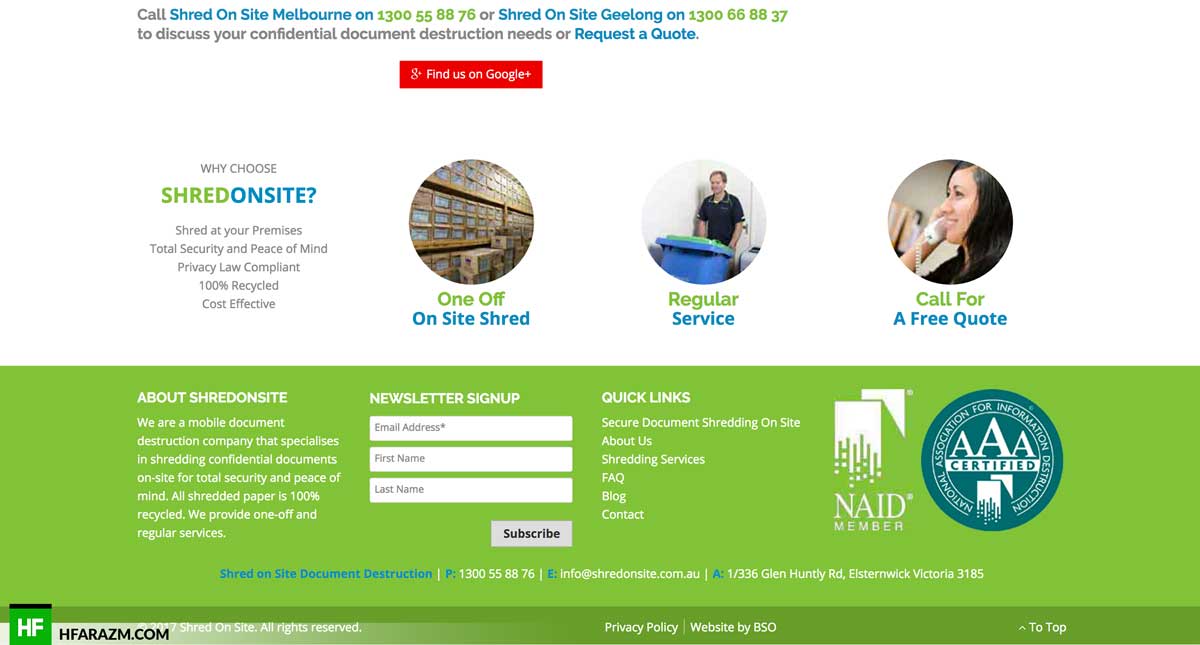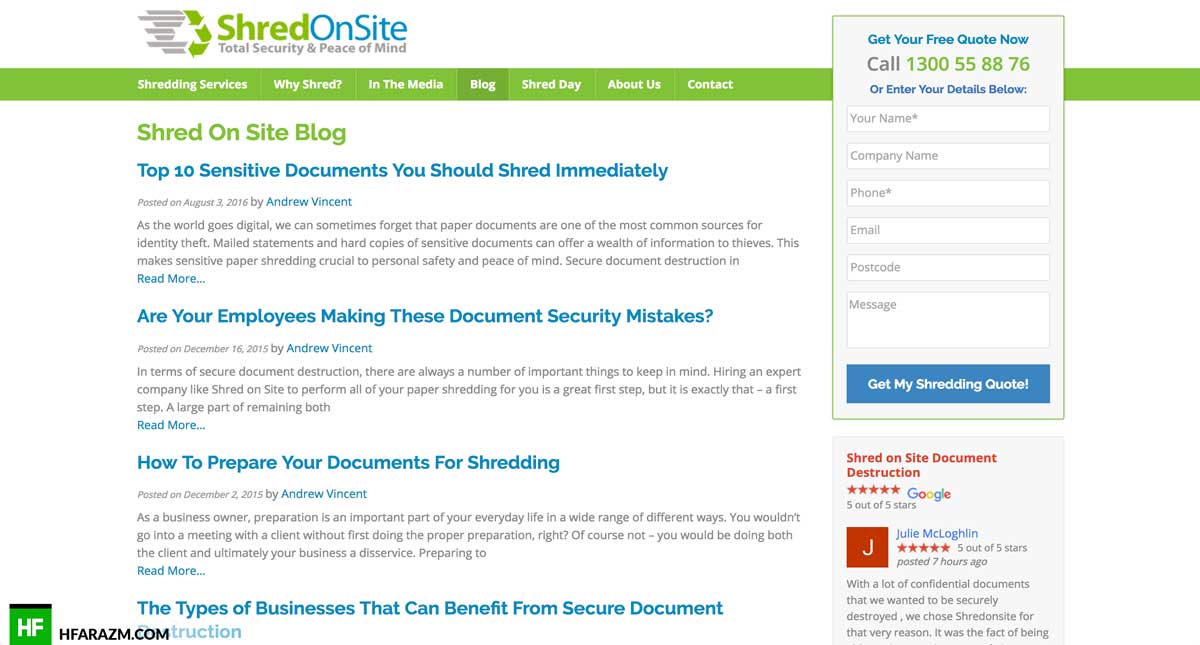 Client Review
Extremely satisfied with the work and his professionalism. I would recommend Hfarazm without hesitation.Ariane | Australia
Tools & Techs
Client Satisfaction
Percent