Bella  from  Canada  is one of our dear clients. She assigned the task of web design, development, and optimization and SEO of  Appliance Technician CA.Appliance Technician is the trusted  service provider in installing ,services and repairing  all kinds of appliance including oven,stove,dryer,dishwasher fridge and much more.
Considering the requirements of our client , Hfarazm web development team choose to use the best WordPress theme according to the demands of the website and added spontaneous backend editor for the ease of client. Hfarazm web design team then created a simple and eye catching website layout and presented to the client for review.
After the completion of web development and design, Hfarazm optimization team optimized the website to provide good user experience.  Images were optimized and particular attention was given to the hindering factors like gZip compression and cache.
The SEO team came into the scene. They applied various SEO techniques to get better page rankings for the website. In the end, our
Now, the site works flawlessly across a wide range of devices and is a treat to look at with its quality. The client was satisfied and happy with our work.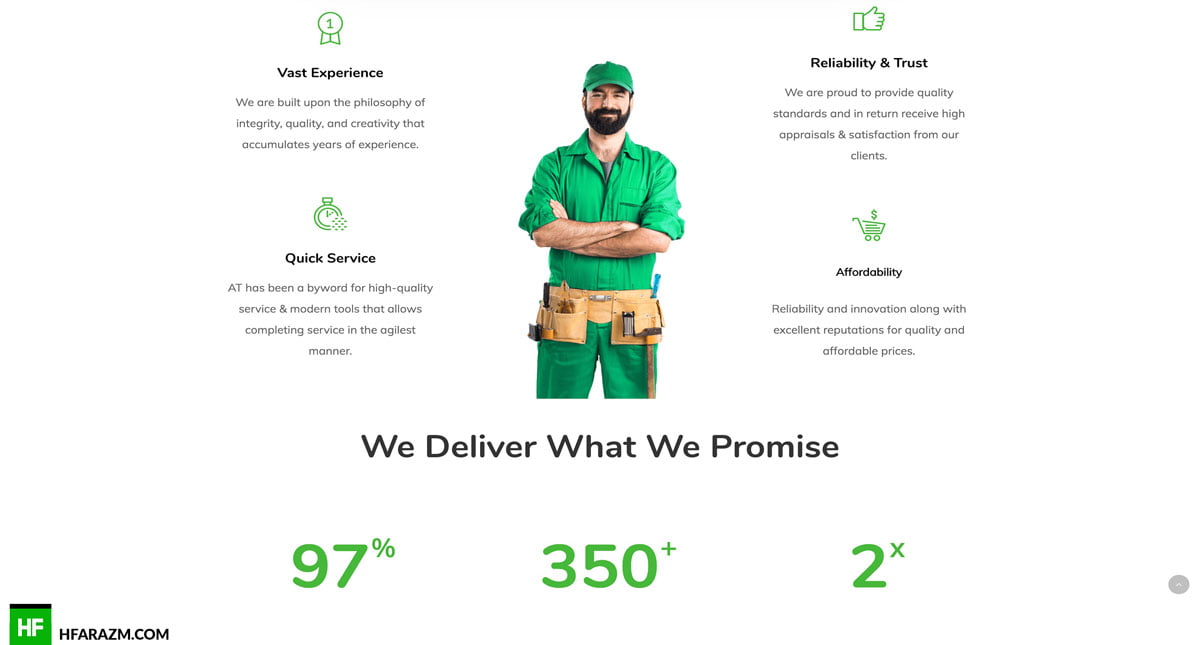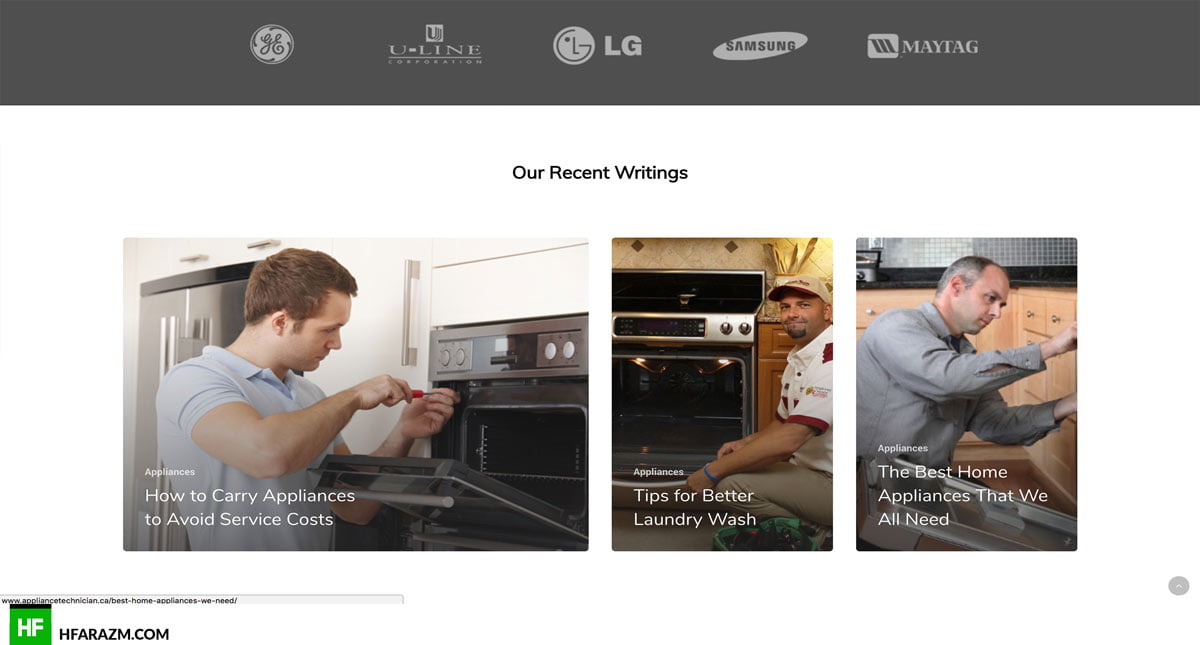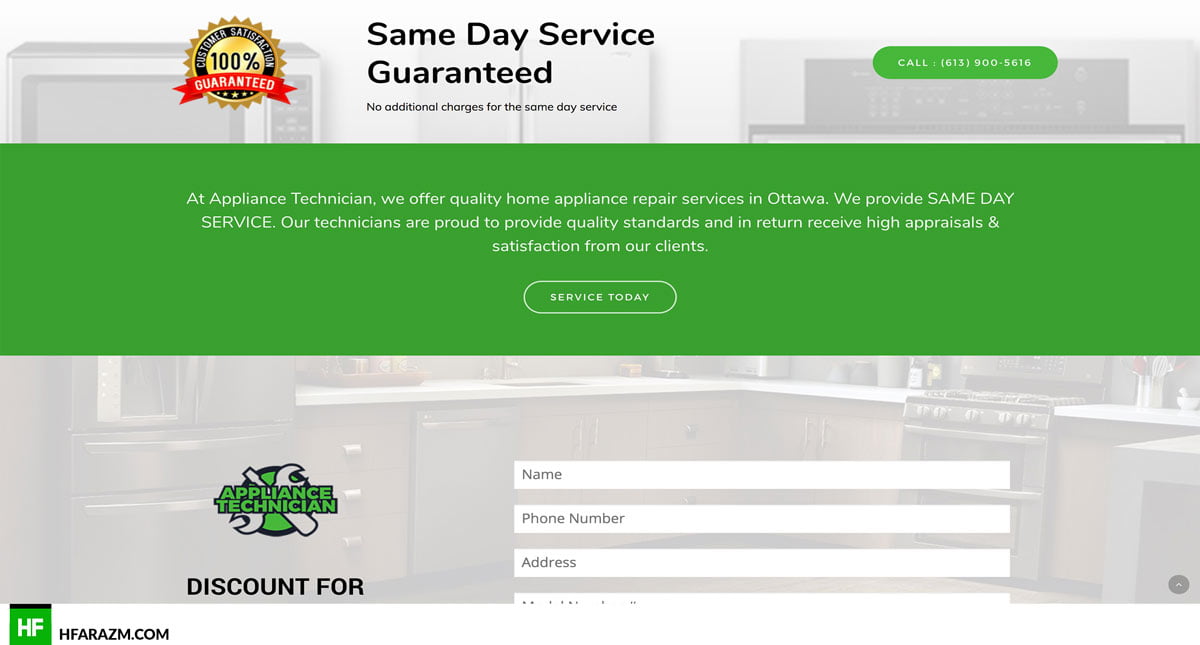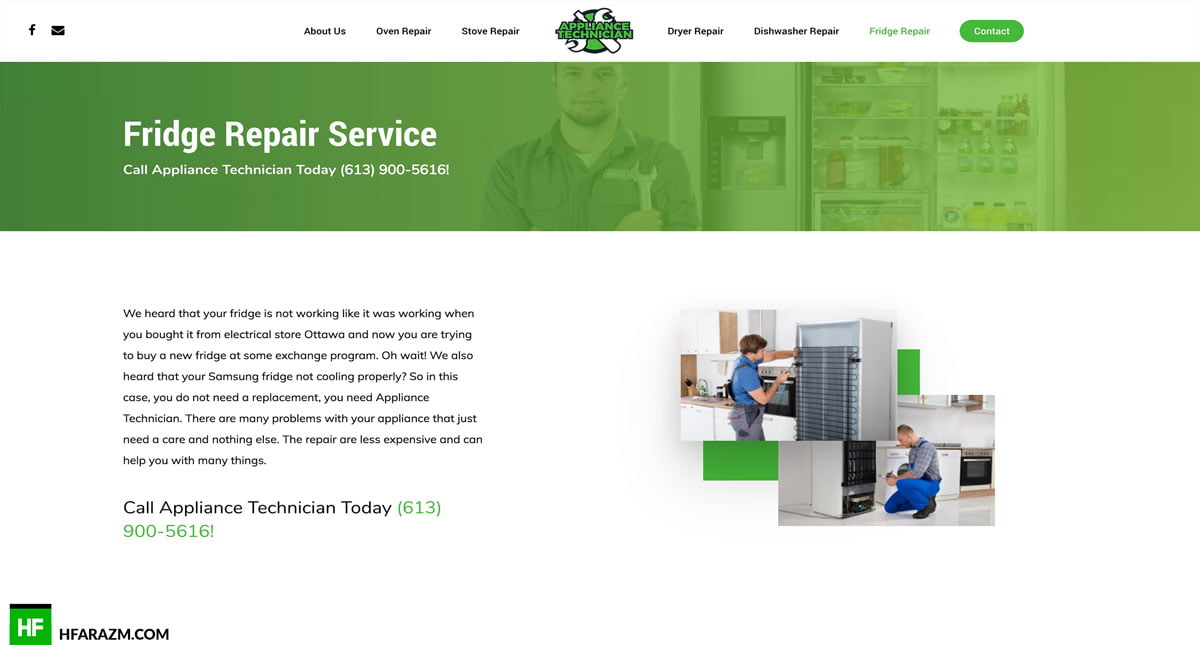 Client Review
I recommend you to utilize Hfarazm services to have quality work doneBella| Canada
Tools & Techs
Client Satisfaction
Percent