Gustavo is providing an immigration consultancy in Spain. The services, he provides, include nationality, visa, legal and web consultancy. For his consultancy business, he needed a professional website. He contacted us for web related services comprising of web design and development, SEO, security, and optimization.
The design team designed the site on the premise of prerequisites given by the client. The team added the menu at the top. It contained the company information and their services. These remained on the screen during the scroll. There is a Full-screen popup search box at the top right corner. The design team also incorporated beautifully designed rounded social and contact icons. These scrolled along the page. At the bottom right corner, the team added a pop-up Appointment box. It remained there during the entire visit of the website..
The development team took over the site once the designing was done. It developed a fully responsive and serviceable website in WordPress. The team then worked upon the security of the website. It made it defensive and offensive against cyber attacks. SEO team then optimized the site content with respect to search engines, to attain better page ranking.
The client was delighted to see the work done by Hfarazm Software team. He commended the efforts of the team.
Web Design Screenshots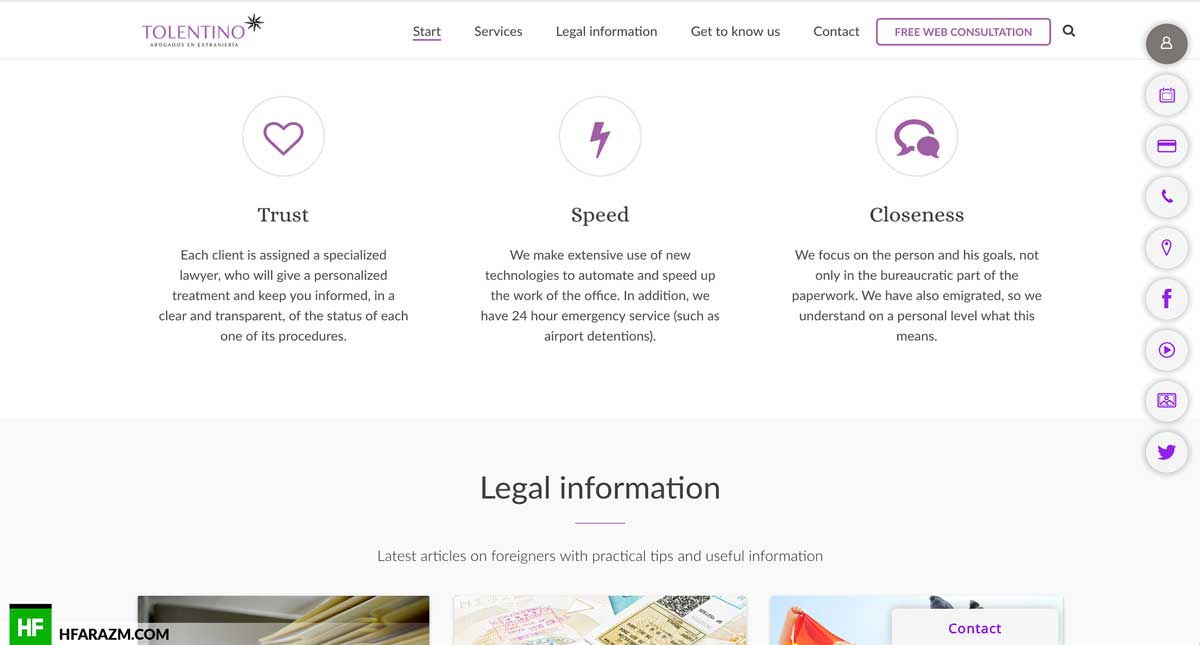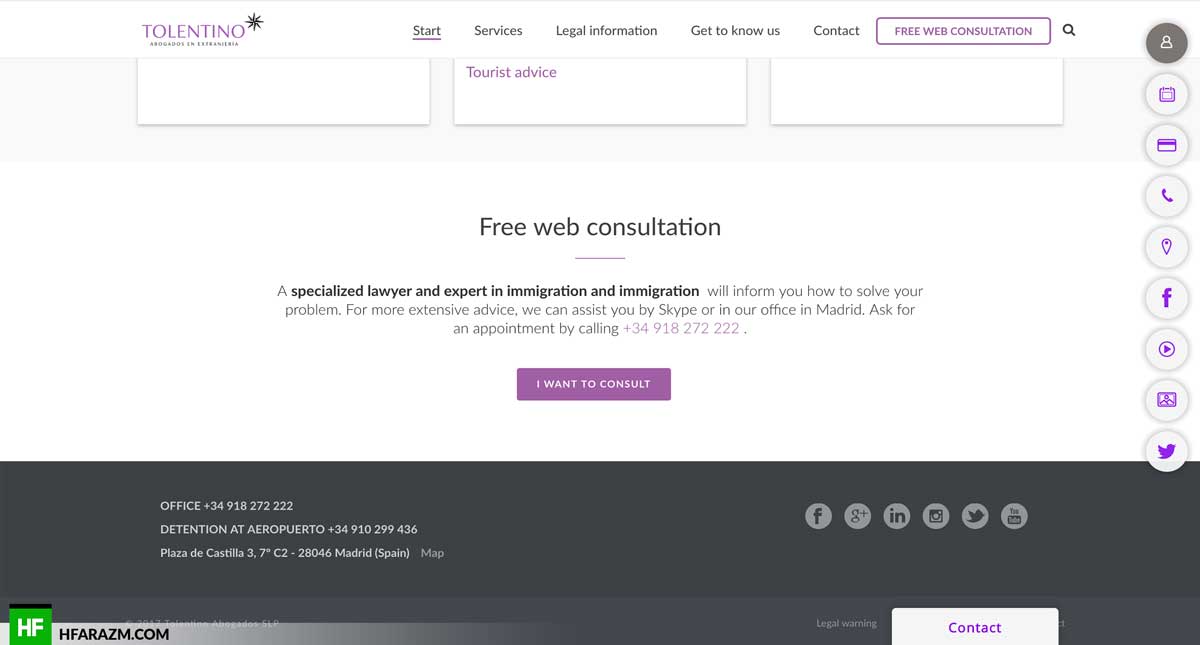 Client Review
Hfarazm team is trustworthy and knowledgeable. I will contact them  in the future for more of my projects.Gustavo | Spain
Tools & Techs
Client Satisfaction
Percent