Siege Prints is providing various printing services. It is delivering multiple services in the fields of web design, logo design, business cards, branding, and reviews. For his IT Company, Siege required a proper portal through which he could communicate with his clients. He hired us for delivering complete web design and development services of his website.
All the teams went through a detailed meeting with the client. They listed down the requirements and finalized them. Each team started to work on the website.
The design team designed the home page with navigation menu at the top. The middle section contained the list of recently completed project. The detailed price packages of logos were incorporated in the middle of a home page. The design team also created a layout for different screen sizes to make it a responsive website. The team added the Customer's feedback to the lower section to make it user friendly. In the footer section, the team appended a simple contact us form.
Hfarazm development team developed the website over the WordPress platform. Once the site was developed, it was maintained for its security to avoid hacking, malicious attacks (DDOS attacks, XSS attacks, CSRF attacks and others) over the website. Finally, the SEO team used the appropriate tools to optimize the website.
The work was delivered within seven days. The client was pleased by the quality of work done and commended the efforts of the teams of Hfarazm Software that put their efforts in the web design and development.
Web Design Screenshots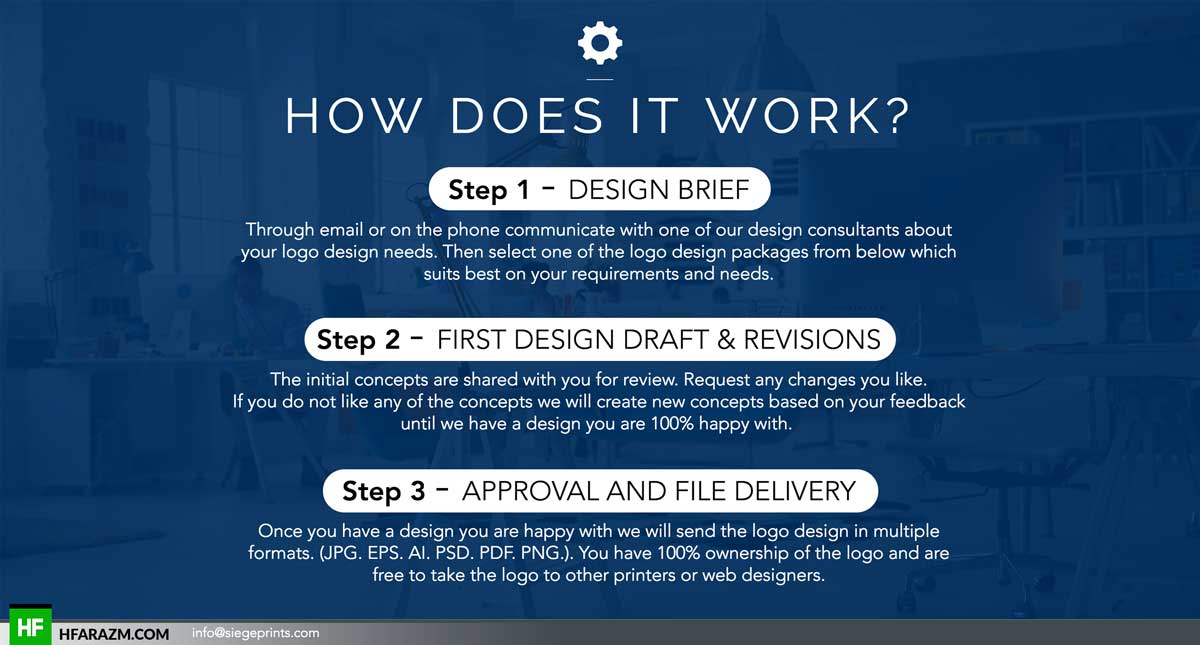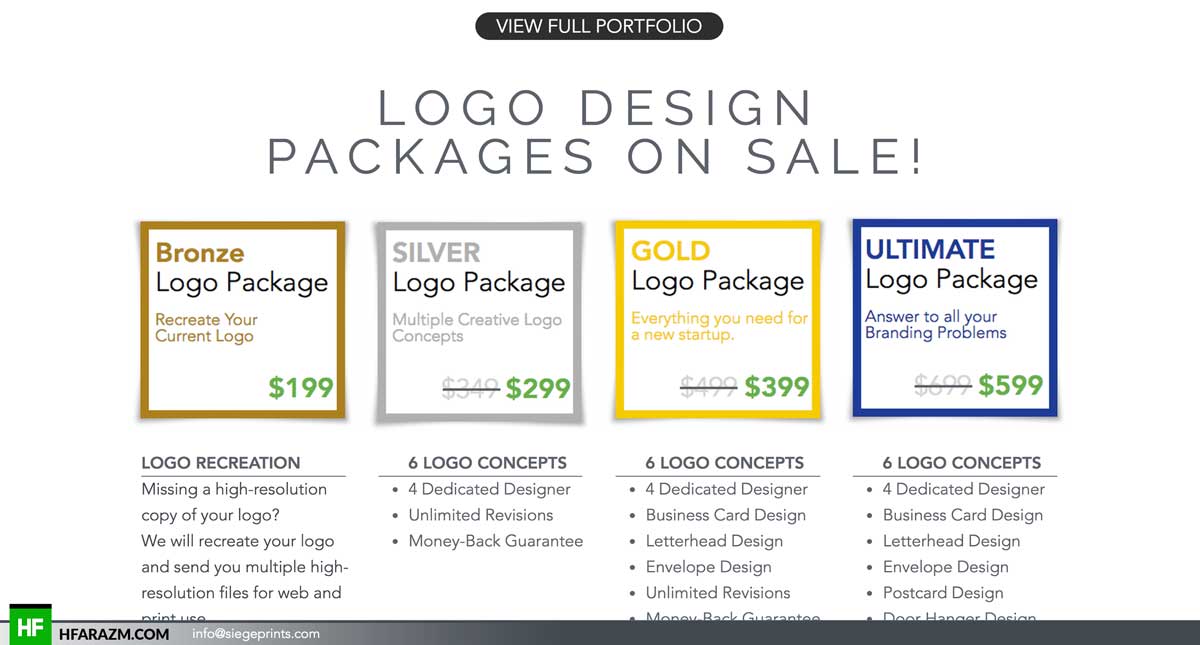 Client Review
Hfarazm did an excellent job. It was  great to work with him. He has good communication skills and so does his work. I highly endorse his work.Siege | United States
Tools & Techs
Client Satisfaction
Percent