Groupdolists centralizes team coordination during incidents, harmonizing procedures across any organization. Nicole contacted Hfarazm software to provide web design, development, and optimization services for the website of Groupdolists. He provided us with instructions about the requirements of the website.
The website needed to be compatible with all screen sizes as well as very easy to navigate around. Keeping in mind the requirements, Hfarazm team developed the website having a clean and responsive website layout. The design was then submitted for client's approval.
After design and development process, it was over to speed team for optimization. The speed was optimized for different devices and for various internet connections across the globe for best reachability.  The client was very happy with our work and willing to contact us for future projects.
Web Design Screenshots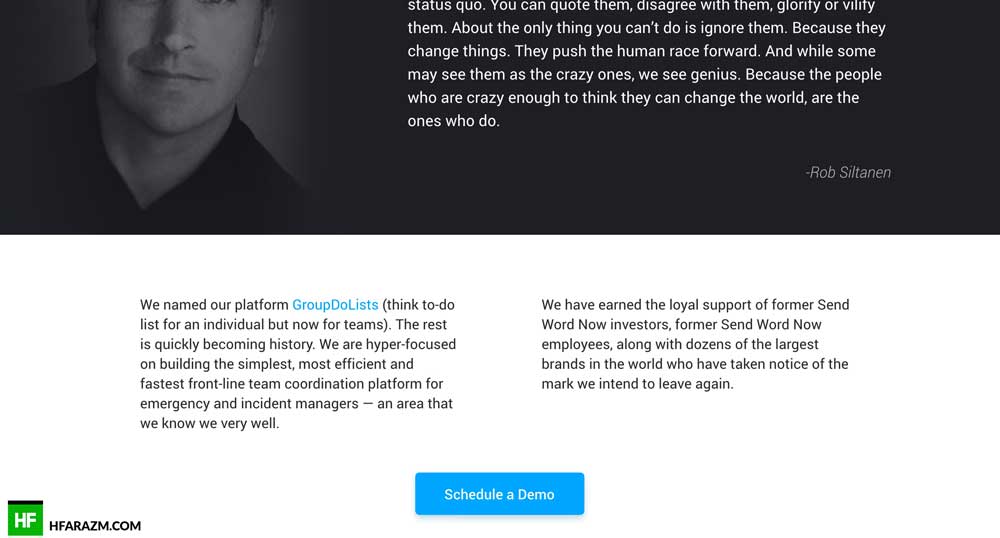 Client Review
I recommend you to utilize Hfarazm services to have quality work done.Nicole | US
Tools & Techs
Client Satisfaction
Percent