Classy Virgin Hair are manufactures that distribute and market realistic hair-scalp units and the virgin hair. They  also deal in clothing and other accessories. They offer the best kind of services in the United States. Now in US, people prefer online shopping. Keeping this in view, Classy Virgin Hair felt the need of an e-commerce site. Bate, a client, contacted us to provide web development services.
The client provided us with the design for the website. Our web development team translated the design to the functional web pages. We did so in WordPress. We integrated dynamic features in the website. Whether it be skin or hair care, accessories or custom units, each has a page dedicated to itself. The website fulfilled the trending needs of the time. Our team made use of the responsive components in the web pages. As it was an e-commerce site, we also added a shopping cart and a shop to facilitate the requirements. After the development, we tested the website for its functionality.
We delivered the website within 3 days. The client was very happy and much satisfied with our work. He appreciated our efforts and efficiency of our team. He promised to work definitely with us again in the future.
Web Design Screenshots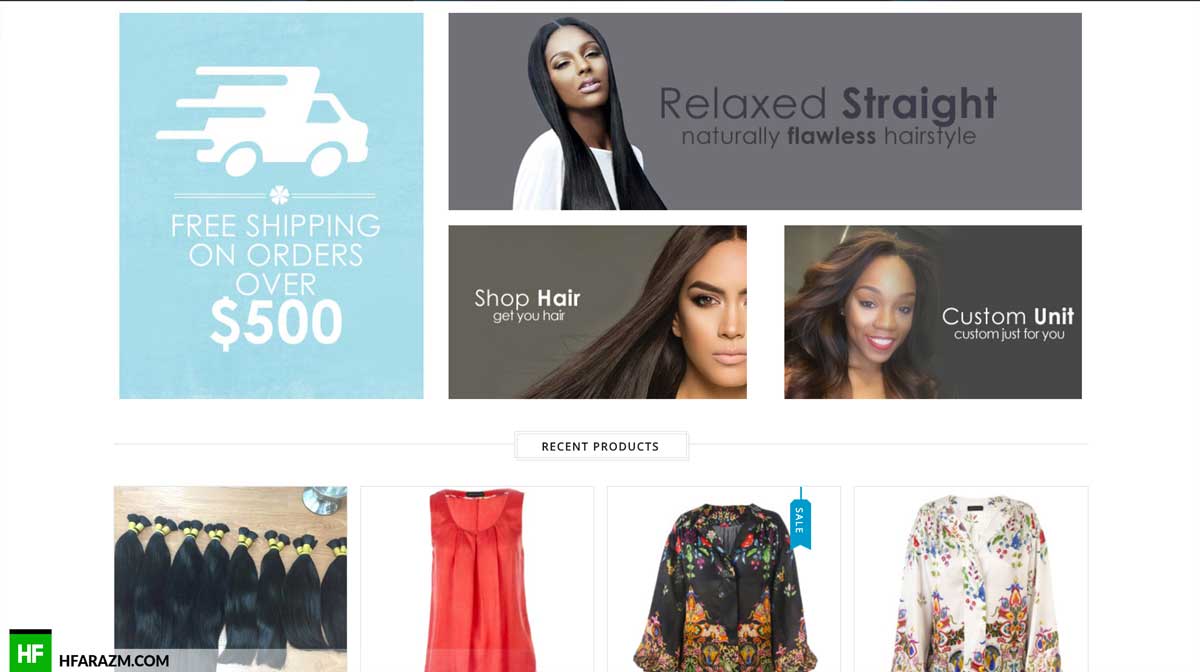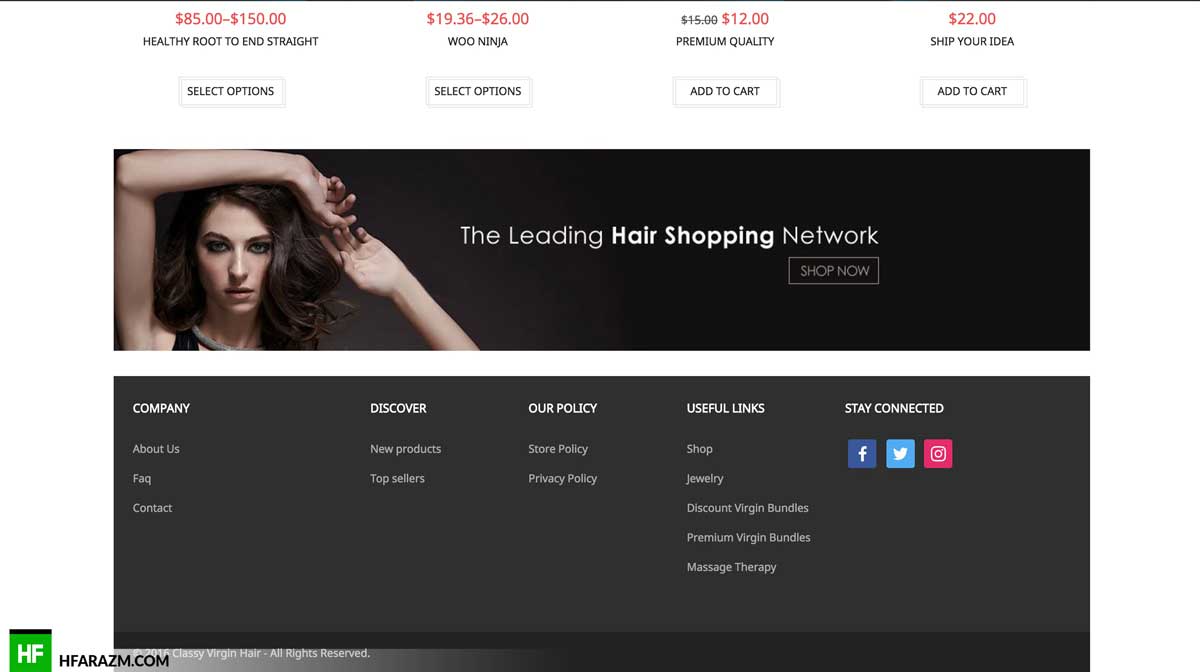 Client Review
I recommend all to utilize Hfarazm services if you prefer quality work.Bate | United States
Tools & Techs
Client Satisfaction
Percent