John Chow is a famous author and blogger. He has written Blogging Secrets and many other books. He runs one of the biggest money making blogs in the world. For his website, he required web optimization, SEO and review services. Chong from Singapore contacted us to deliver these web services.
Our team received the already designed and developed website. We started to work on the site optimization firstly. We optimized the resources and web pages to cut down the page load time. Then, the SEO team came into the scene. They applied various SEO techniques to get better page rankings for the website. In the end, our content team wrote the reviews for the website. They did so in very much simplistic manner. Use of easy vocabulary and proper sentence structure always help in getting user's attention.
We delivered the optimized site to the client in given time frame. He was very glad and much satisfied with our work. He promised to work with us again in the future.
Web Design Screenshots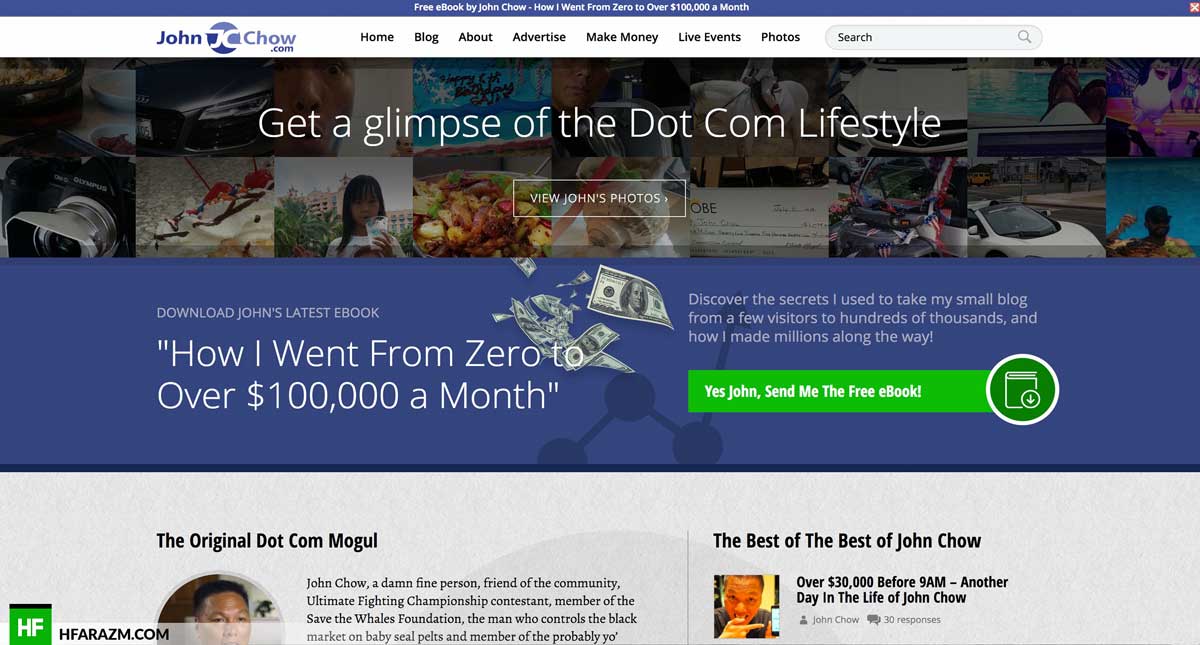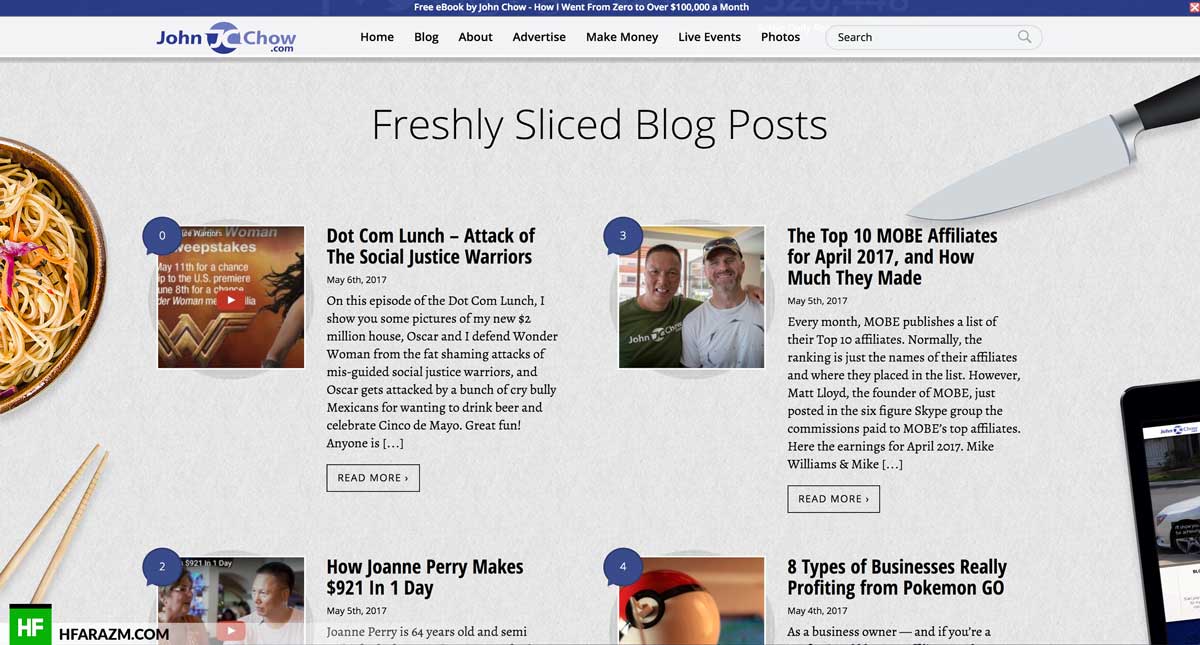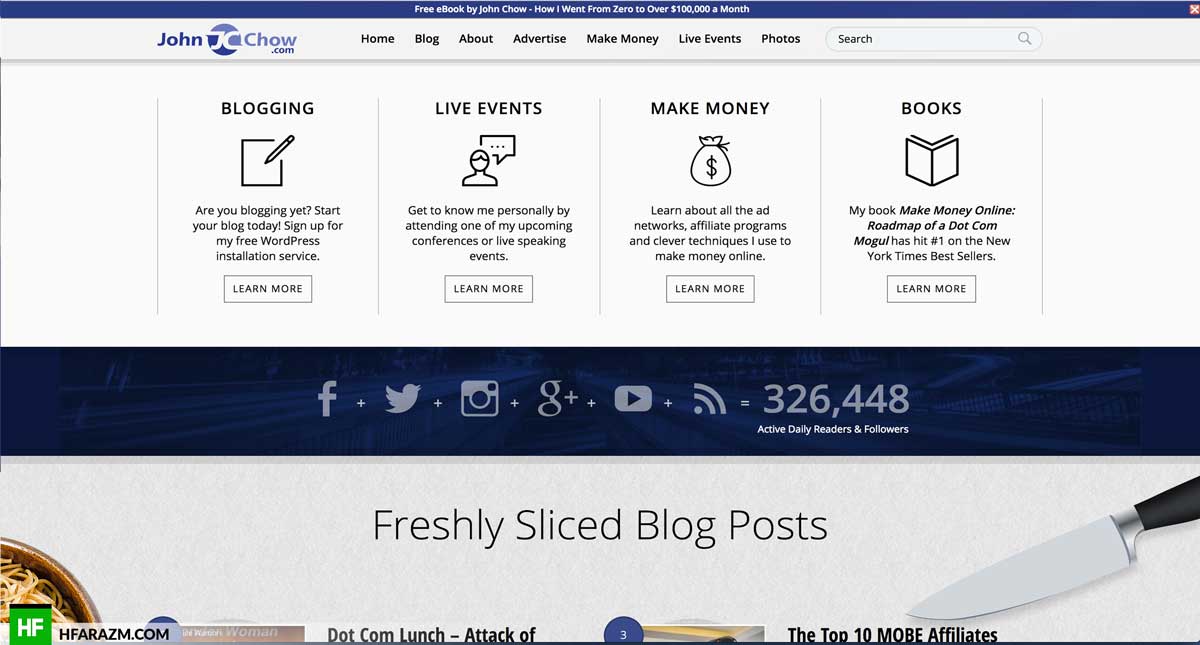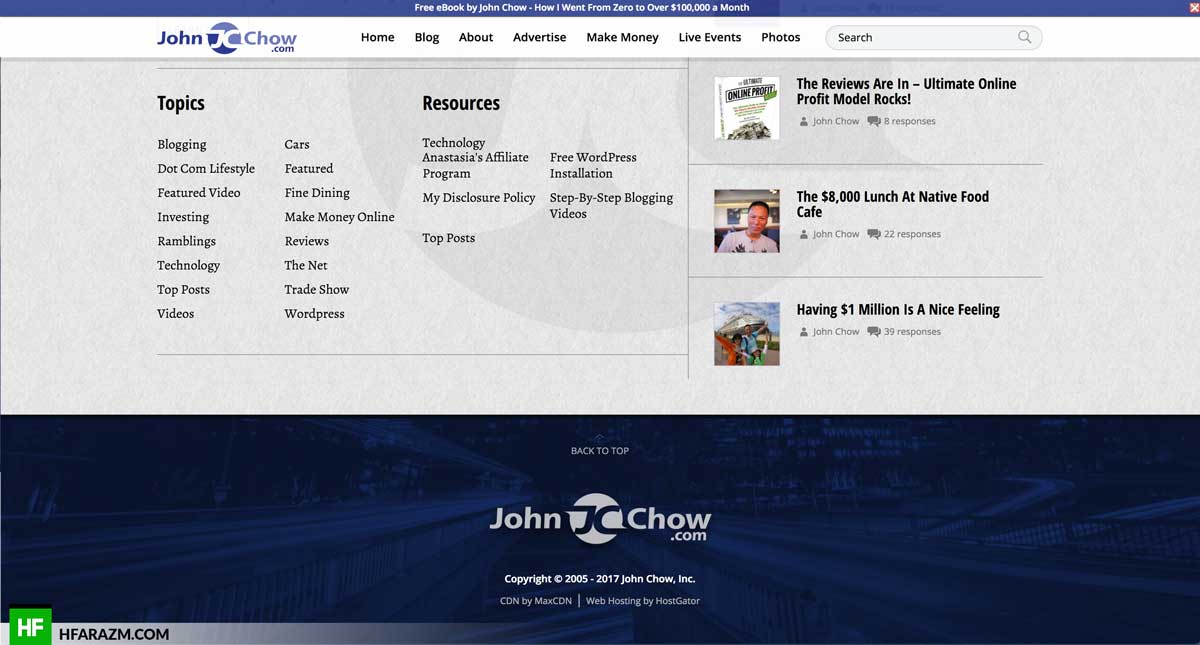 Client Review
I recommend you to utilize Hfarazm services. They are awesome.Chong | Singapore
Tools & Techs
Client Satisfaction
Percent