Saturn provides product design and development services from Finland. He wanted a website for his business. So, he contacted Hfarazm for web design and development services.
The site was designed in two languages, English and Finnish because he has customers outside Finland. A language option was given at top of the site. Beautiful image slider was added to make it aesthetically more pleasing. Services tab was designed which covered all categories. The map was integrated into contact page in which office address was marked clearly.
An email notification system was also integrated for new orders. Hfarazm SEO team used the latest tools and tricks to optimize the performance of the website. Website development was completed within 4 days and was site fully functional.
After the complete testing, the site was given to the client. Saturn was delighted to see the website and sent appreciation to Hfarazm team for magnificent work and assured to get back to us in future.
Web Design Screenshots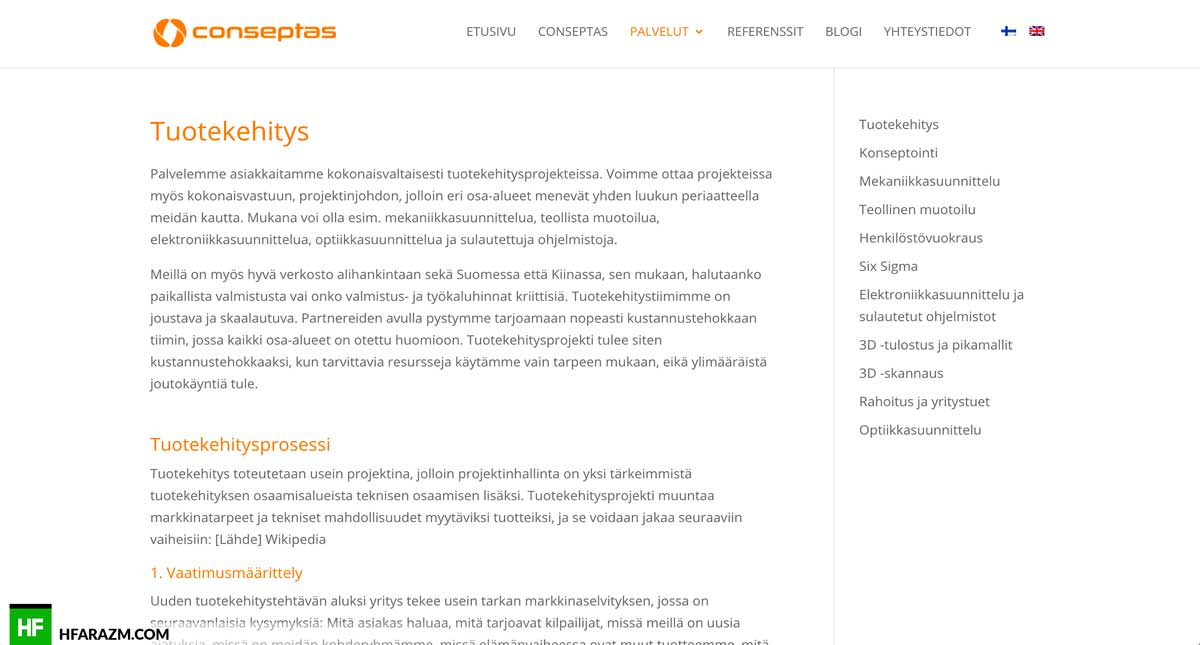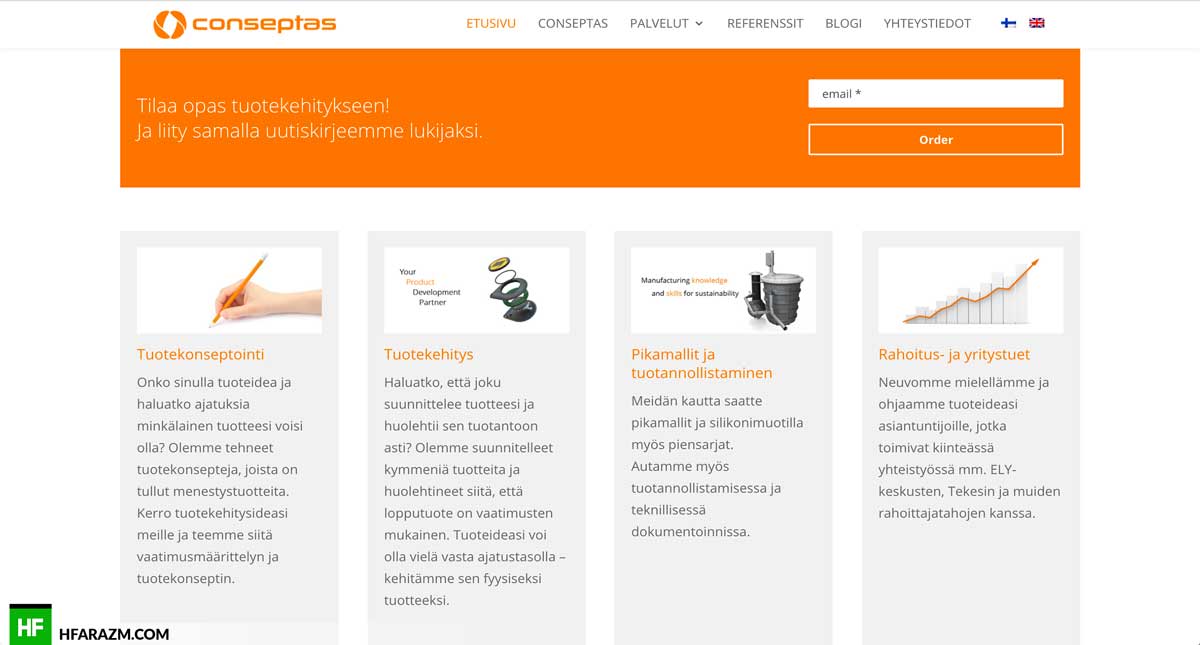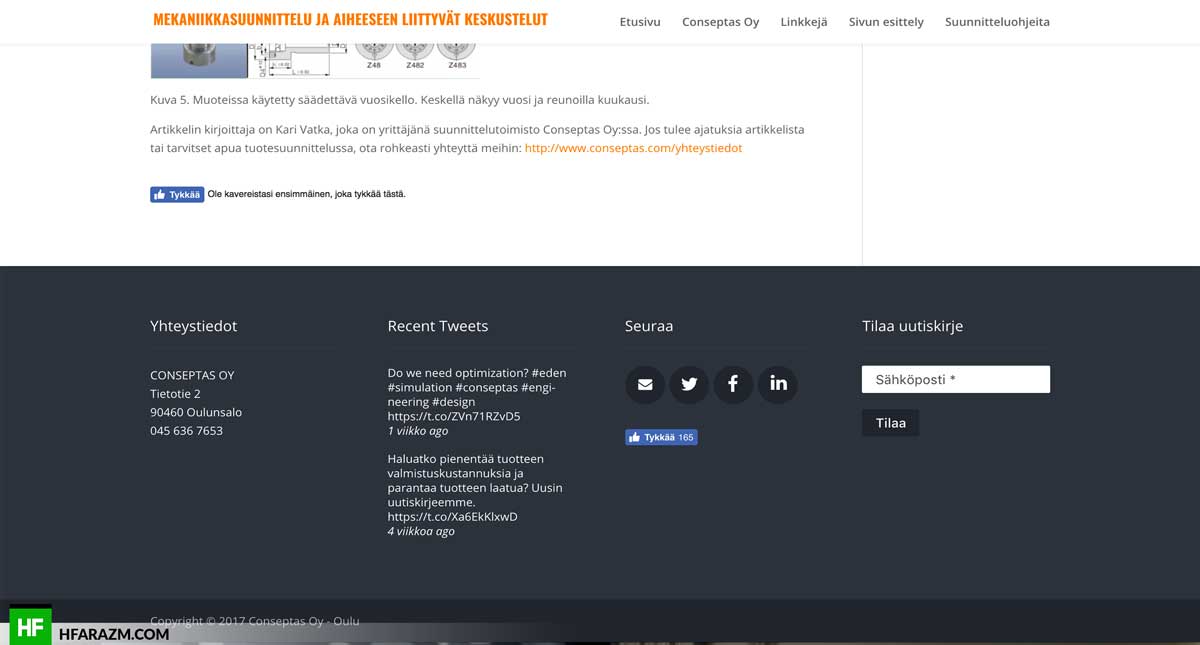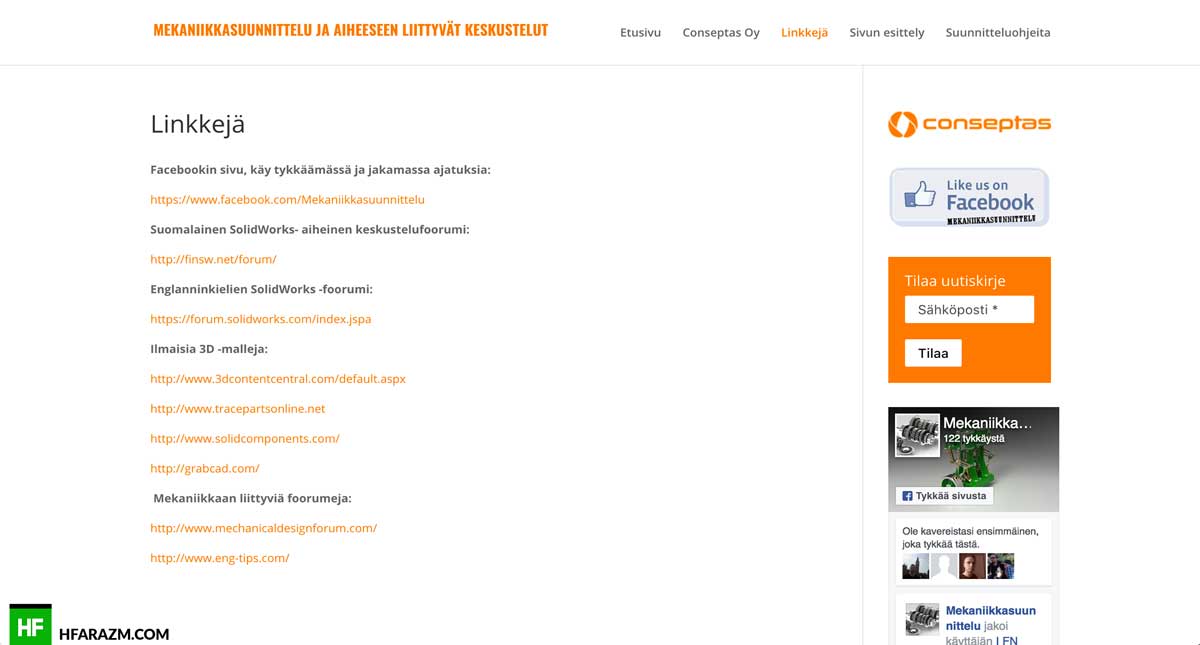 Client Review
Hfarazm did beyond what I expected both per the requirements of the project and that which I would expect for the price.Saturn | Finland
Tools & Techs
Client Satisfaction
Percent