Mig is our valued client based in the United States. He sells jewellery online. He contacted us for web design and development services. Additionally, he required web optimization, SEO and security services.
The layout was designed using HTML5 and CSS3. The ring categories are mainly divided into 3 types. Engagement, women, and men rings. Under engagement rings, there are sub-categories. As its a shopping site, so shopping cart was also integrated.
Multiple payment systems are added for online payment. At footer section, showroom list was added. It also contained contact detail and social links.
The whole site was developed in custom PHP. The site was improved keeping in mind the optimization factors. The site was additionally secured from hacking and malicious assaults. For this purpose, state-of-the-art tools and methods were used.
Web Design Screenshots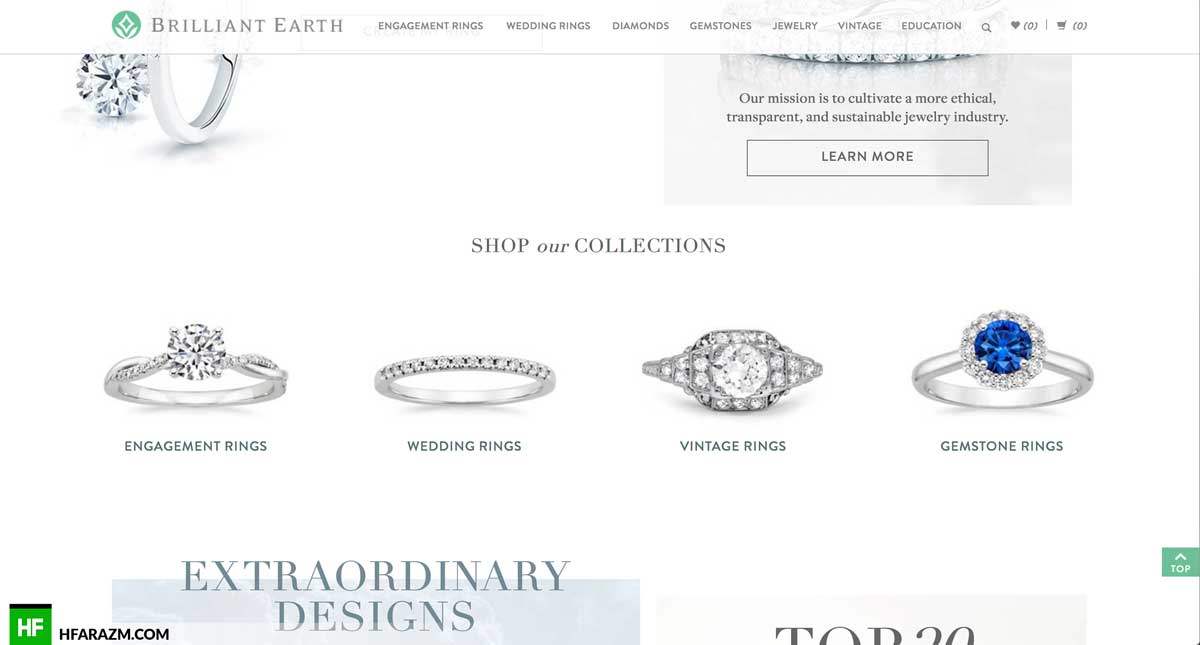 Client Review
Very good work by Hfarazm Software. He was thoroughly professional and a pleasure to deal with.Mig | United States
Tools & Techs
Client Satisfaction
Percent