VadeCom is an Egyptian company. It offers different services in Egypt. The services are logo and web design, hosting and e-marketing. The owner contacted us to deliver web services for VadeCom. These services were web design and development, SEO, optimization and security services.
Hfarazm web design team created a simple layout of the website. The client approved the design. The home page displayed services of the business. The designers formulated separate pages for each one of them. We also equipped the home page with contact information and social media links in the footer section. The simplicity of the design made it soothing to its users. And its consistency helped in setting up business reliability.
Our development team developed the website over the WordPress platform. The team optimized the website to cater for page-load timings. Later, we maintained the web security to avoid hacking, malicious attacks over the website. Finally, our SEO team used the appropriate tools to optimize the website to improve the page ranking.
The client was overjoyed when he received the website. He admired the quality of our work and commended the team efforts of Hfarazm Software.
Web Design Screenshots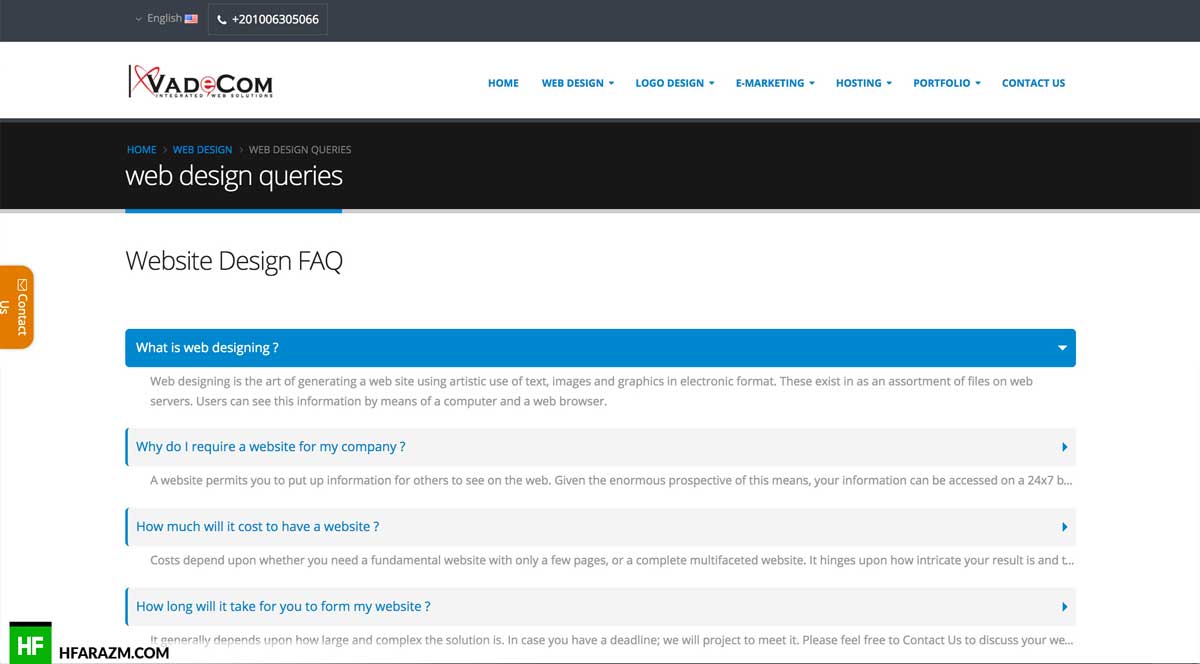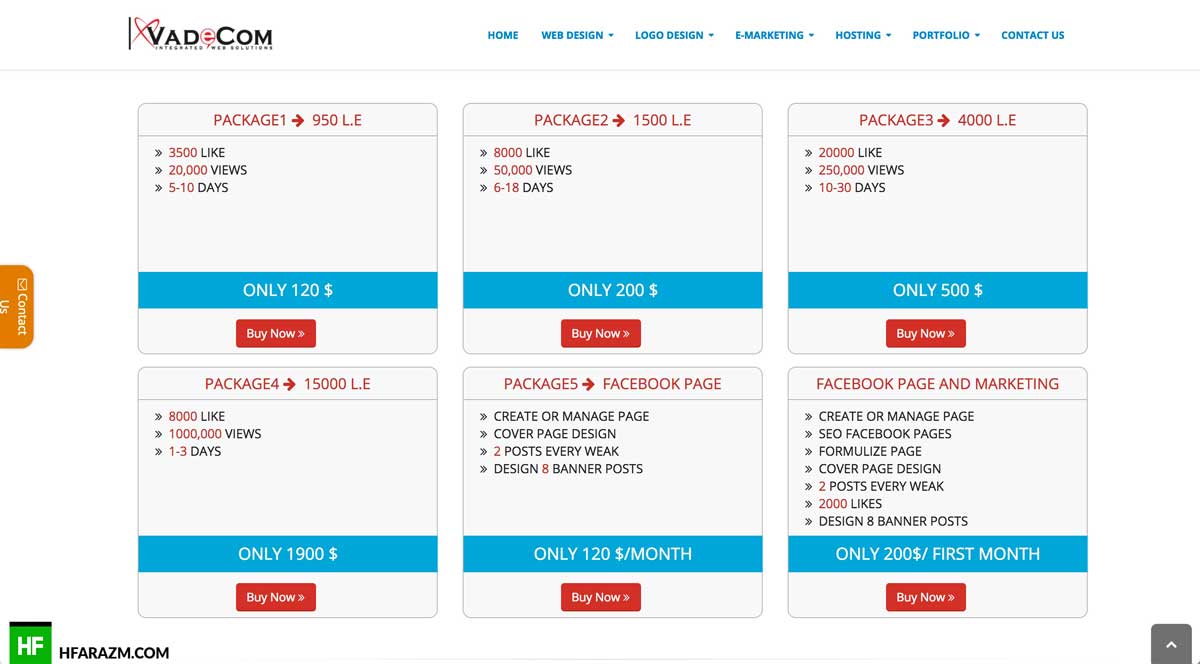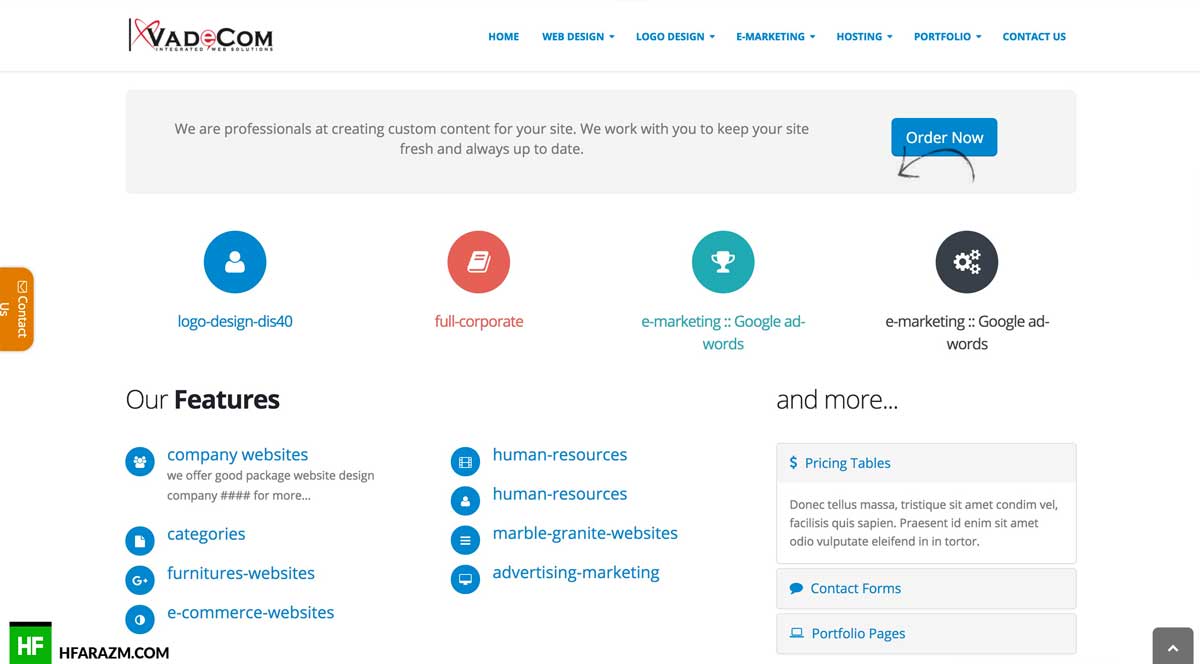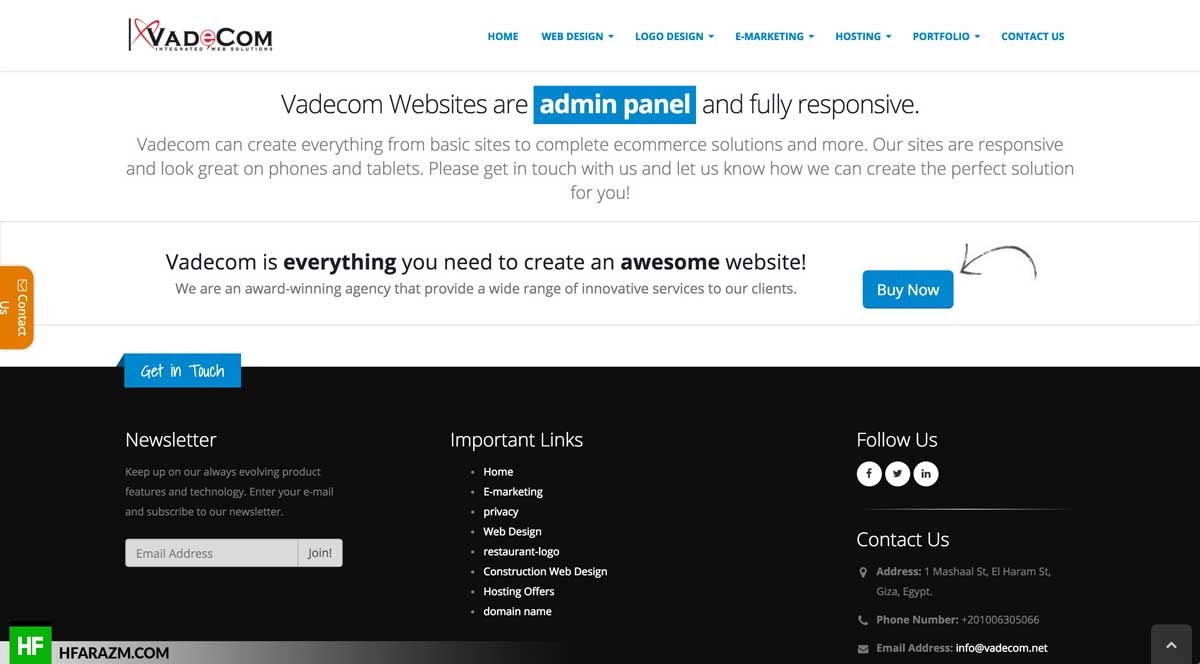 Client Review
You did a great work. We see a future together.VadeCom | Egypt
Tools & Techs
Client Satisfaction
Percent