Window Agent is a multi-sensory, highly engaging experience which places users in the driver's seat and in full control over what they see, what they send to themselves or to social media, and how they move forward. William, our client from US, contacted us to provide web services for Windows Agent. He wanted us to create a web design and develop it. He also required SEO, optimization and security services for the site.
The design team created a simple layout of the website. The client approved the design. The design included hardware resources and software resources. The home page featured primary characteristics of the business. The designers also took care of a quick software demo on home page. The team equipped home page with different solutions the software provided.  In the footer section, the team added terms and conditions, and company info. The simplicity of the design made it soothing to its users.
Hfarazm development team developed the website over the WordPress platform. They made it responsive in the fulfilment of the client's requirements.  The team also optimized the site to cater for page-load timings. Later, Hfarazm team maintained the site for its security to avoid hacking, malicious attacks (DDOS attacks, XSS attacks, CSRF attacks and others) over the website. Finally, the SEO team used the appropriate tools to optimize the website to improve the page ranking.
The client was glad when he received the website. He admired the quality of work done and appreciated the efforts of the teams of Hfarazm Software that put efforts in the web design and development.
Web Design Screenshots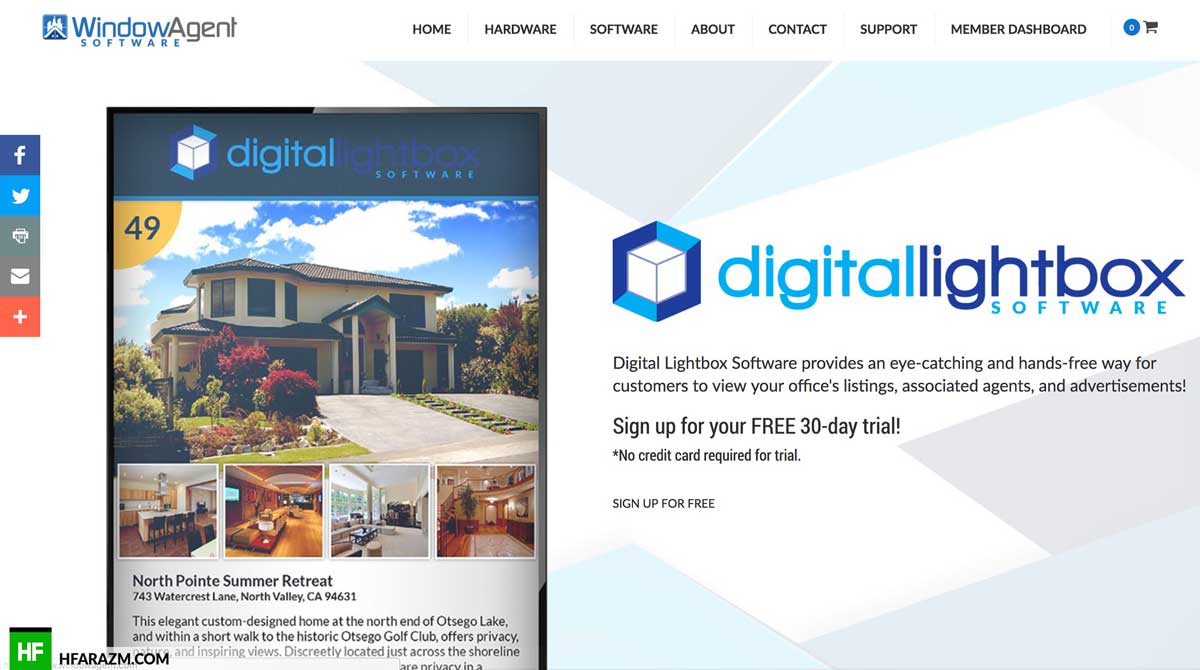 Client Review
Such a great work. The site couldn't have been any better.William | United States
Tools & Techs
Client Satisfaction
Percent