DW Digital were our client from United Arab Emirates. Russell Hemmings is a life coach, an author and a hypnotherapist. For his online clinic, Russell required a website. DW Digital contacted HFarazm to provide web services. These services included  web design and its development.
The web design team designed an initial layout for the website. In the design, the team incorporated a carousel. It contained both photos and videos of Russell Hemmings's introduction. Since the client was from the field of psychology, the designers also took care of it. They made the web design user-friendly. And had set the color scheme that appeals human psyche.  It was then provided to the development team after client's approval.
The development team from here on took the lead and worked on the website's functionality and developed a fully functional website based on HTML and CSS, as per client's requirements.
The client was moved by the quality of the work he received. He praised and appreciated the efforts that we put in designing and developing his website.
Web Design Screenshots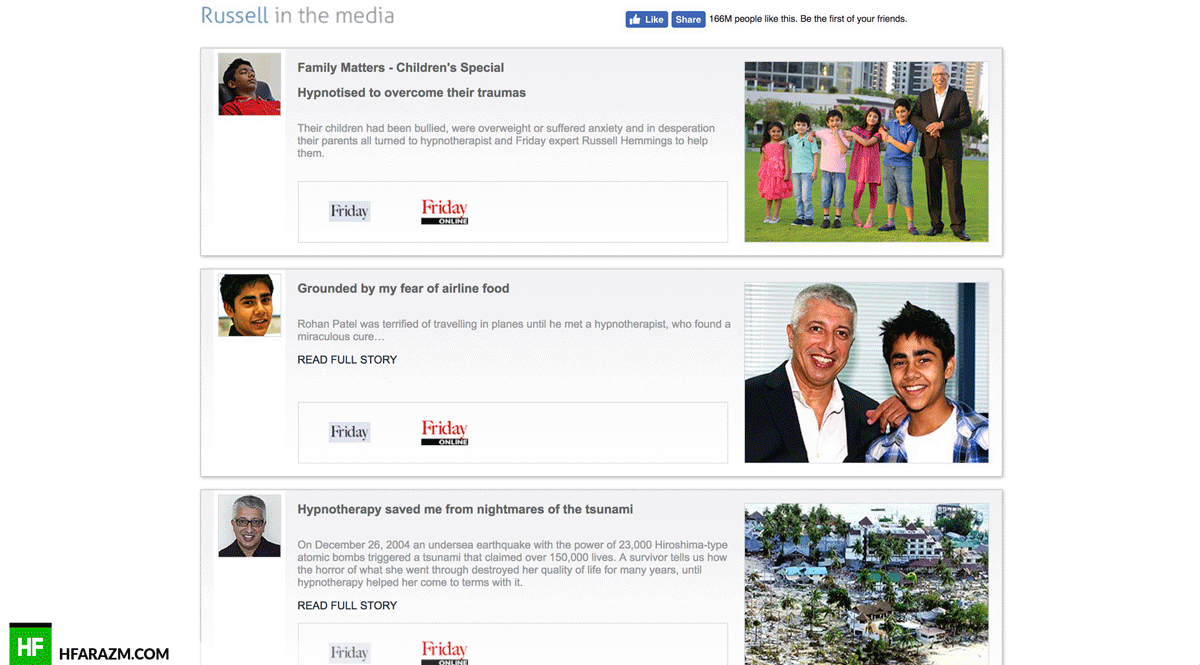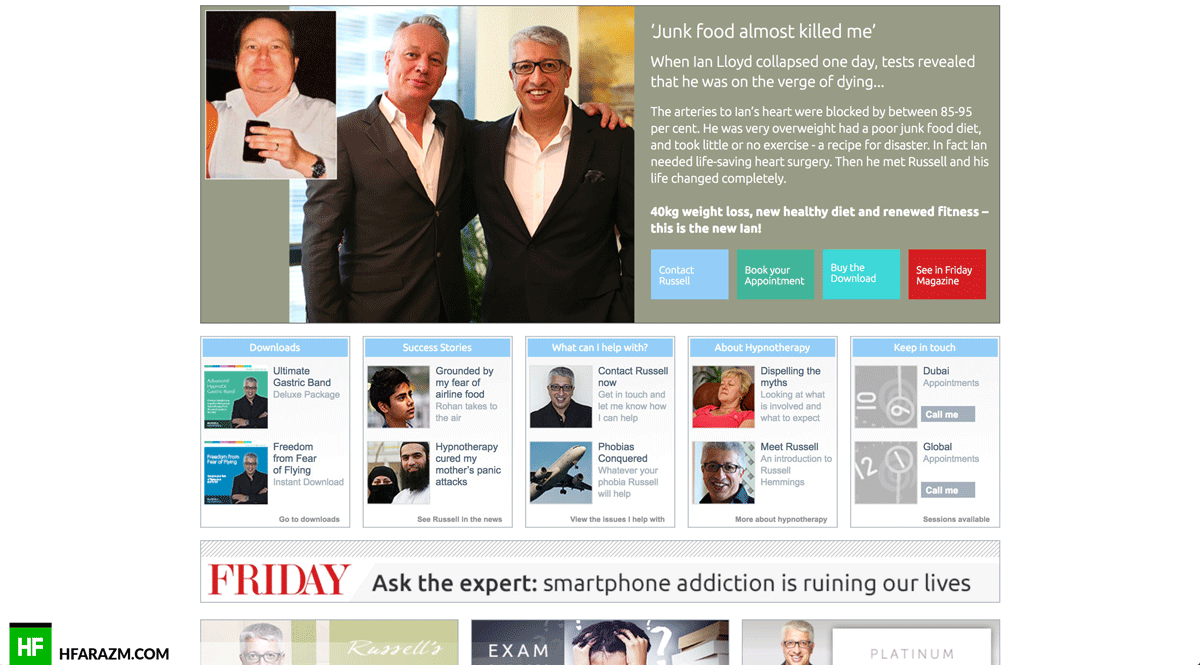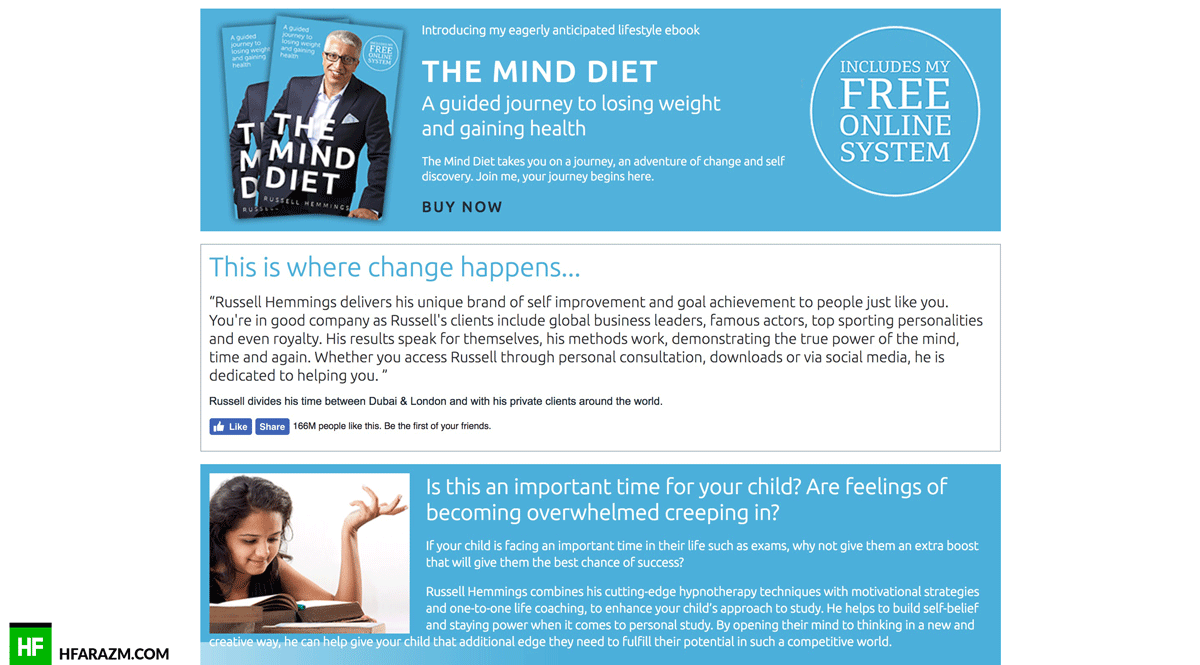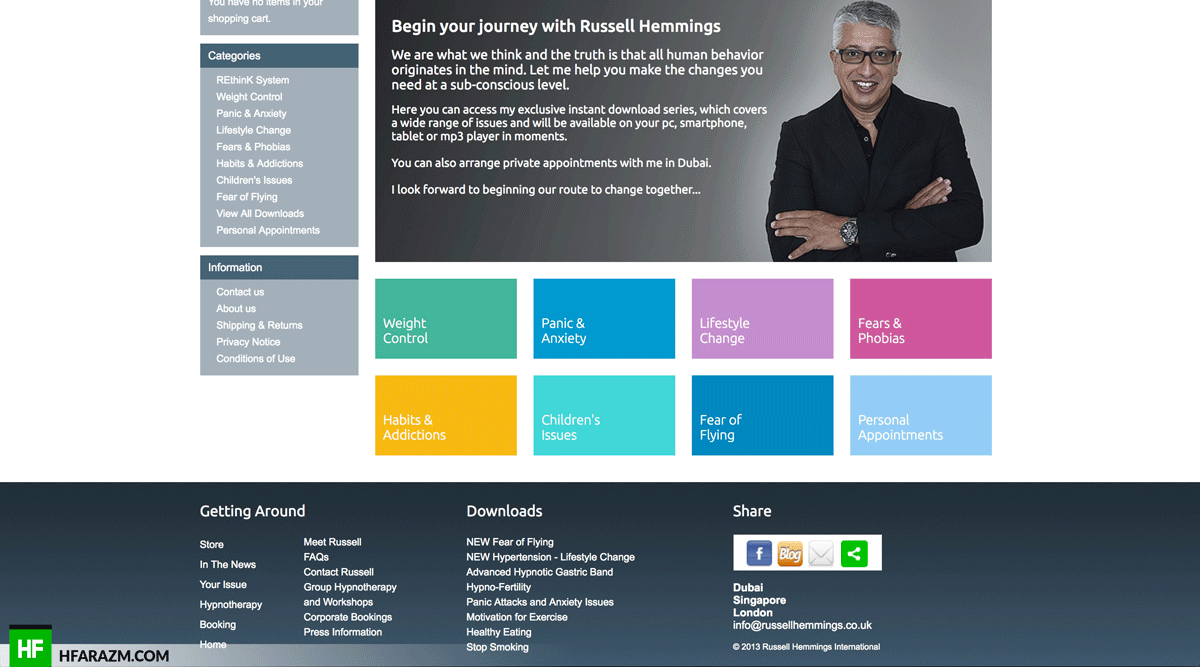 Client Review
We are lucky to come across such a professional and a passionate Web master. We will look forward to work with HFarazm in future as well.DW Digital| UAE
Tools & Techs
Client Satisfaction
Percent