Rigo is a client from Spain. He runs Rigoberto Paredes law firm there. He observed that his clients find difficulty following their cases. Therefore, he needed a website for his firm. He approached Hfarazm to provide web services. These included web design, web development, SEO, optimization.
Our design team prepared the web design. The home page contained an attractive carousel on the left. On its right were the legal services that the law firms provided. The team kept the layout simple yet appealing to the sight. The footer section contained all the contact information and links to payment method.
After the web design completion, the development team translated it to the functional website. It used WordPress template to do so. Later, the SEO team optimized the website and its contents to improve the response time and the search engine ranking.
The client was extremely happy and very much satisfied with our work. He was convinced to work with us again in the future.
Web Design Screenshots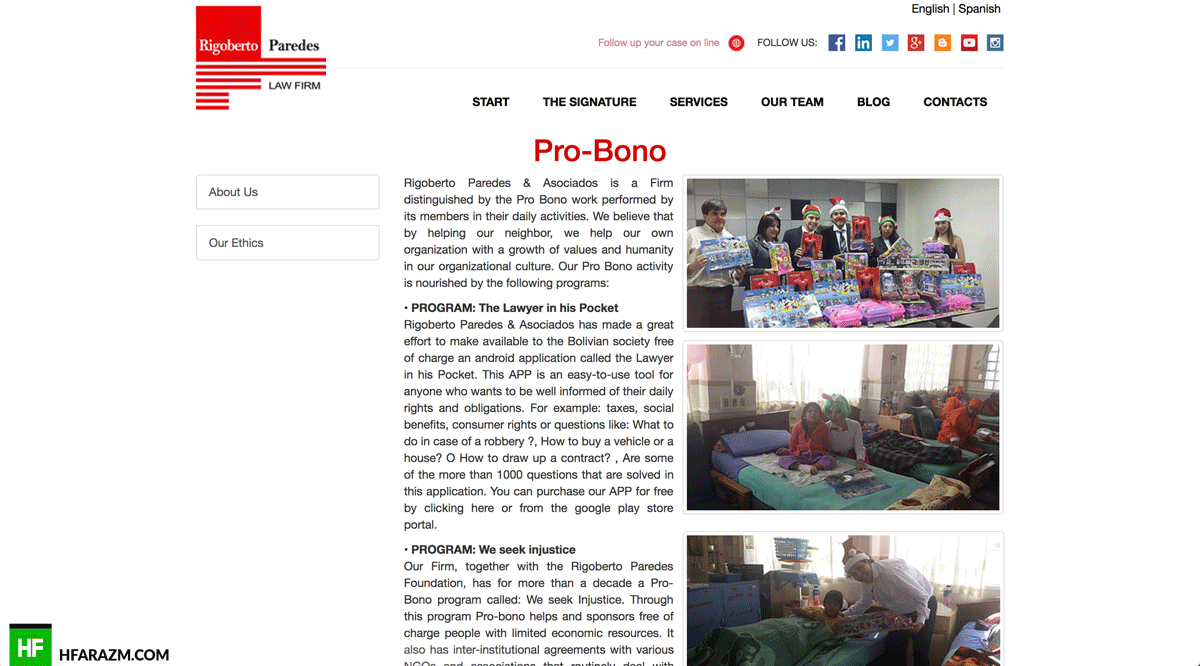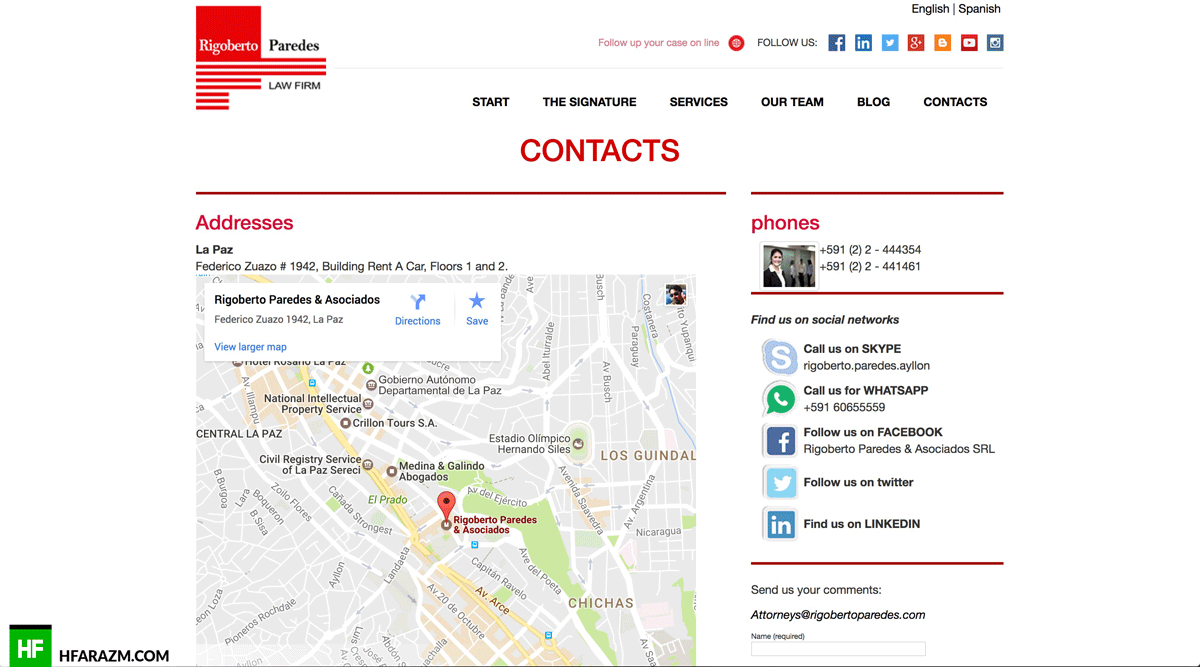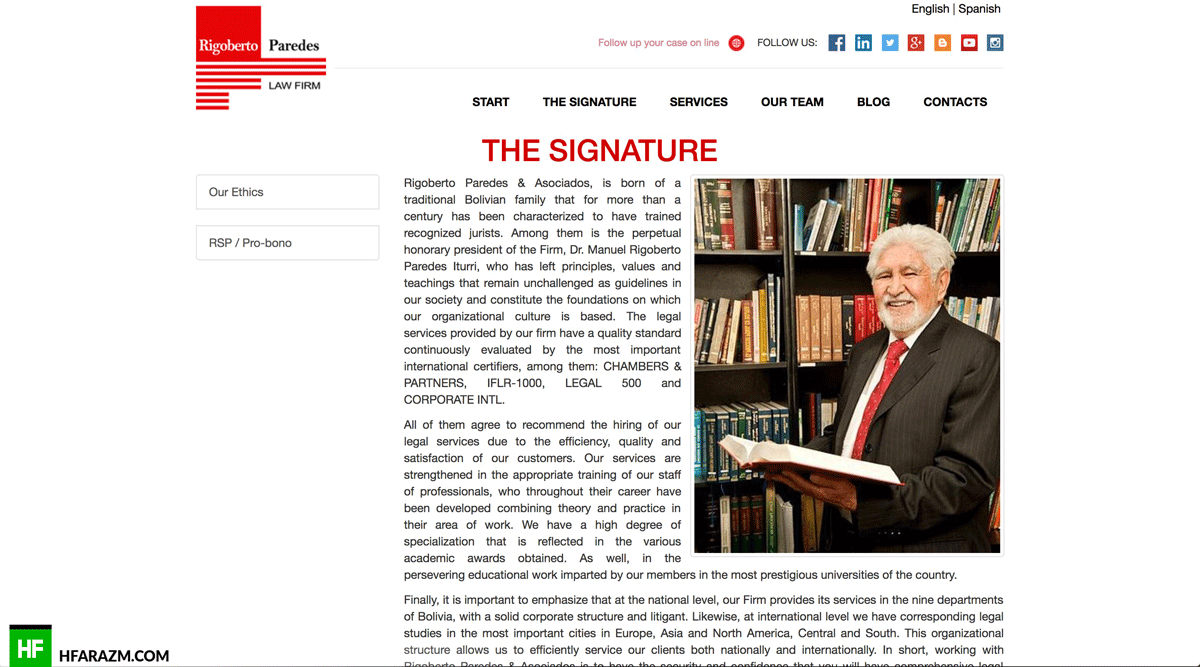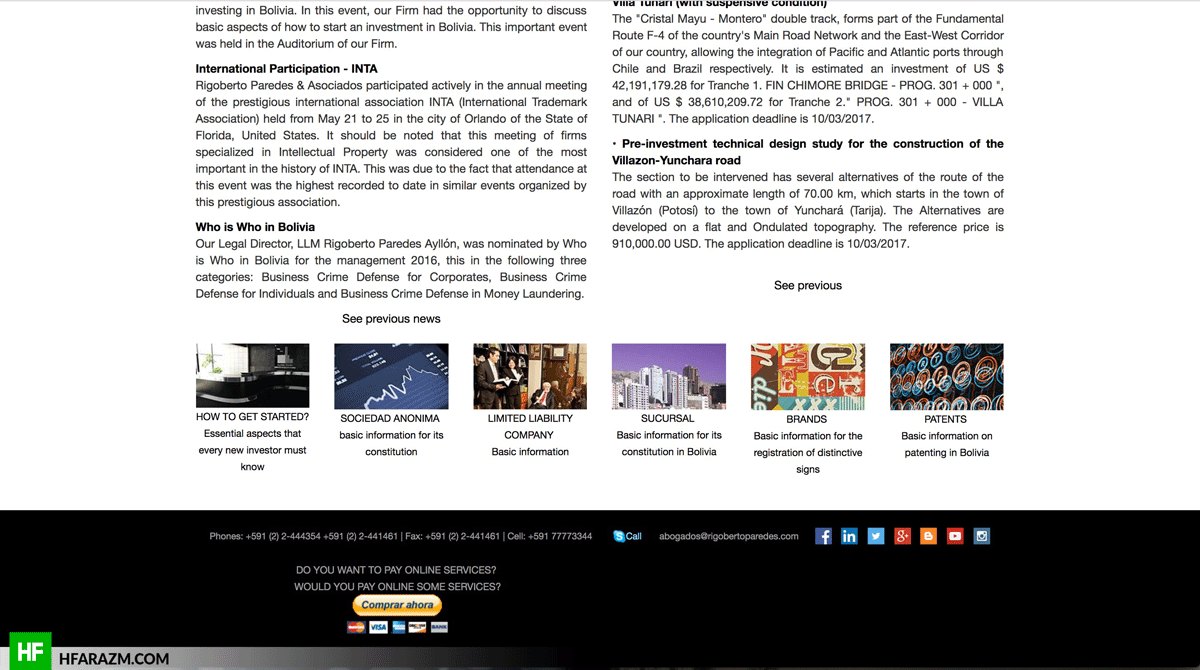 Client Review
You are best of the best. Thanks a lot for a wonderful website.Rigo | Spain
Tools & Techs
Client Satisfaction
Percent