Barton is our client from the United States. He runs his own bar which goes by the name of BREW THRU. He serves every type of wine available. His bar is popular in different states. And has its own store where one can find customized items such as tee-shirts, head wears etc. Seeing the popularity of his bar, he required a website. He asked Hfarazm to create a web design that is fully functional. And accommodates his store as well.
Our design team created the web design. The home page contained a carousel. The carousel had different images of the evolution of the bar since its inception. Just below the carousel is the slider. The slider has images which are quick links to the trending items of BREW THRU. The footer section provided quick access to reach the shop, the blog and the locations of BREW THRU. The client loved the design and accepted it.
Hfarazm development team received the web design. It developed the website for BREW THRU in WordPress. The website was made fully operational. We delivered the website to the client within five days.
The client was way too happy to have the website. He admired our work and appreciated the efforts that we put in designing and developing his website.
Web Design Screenshots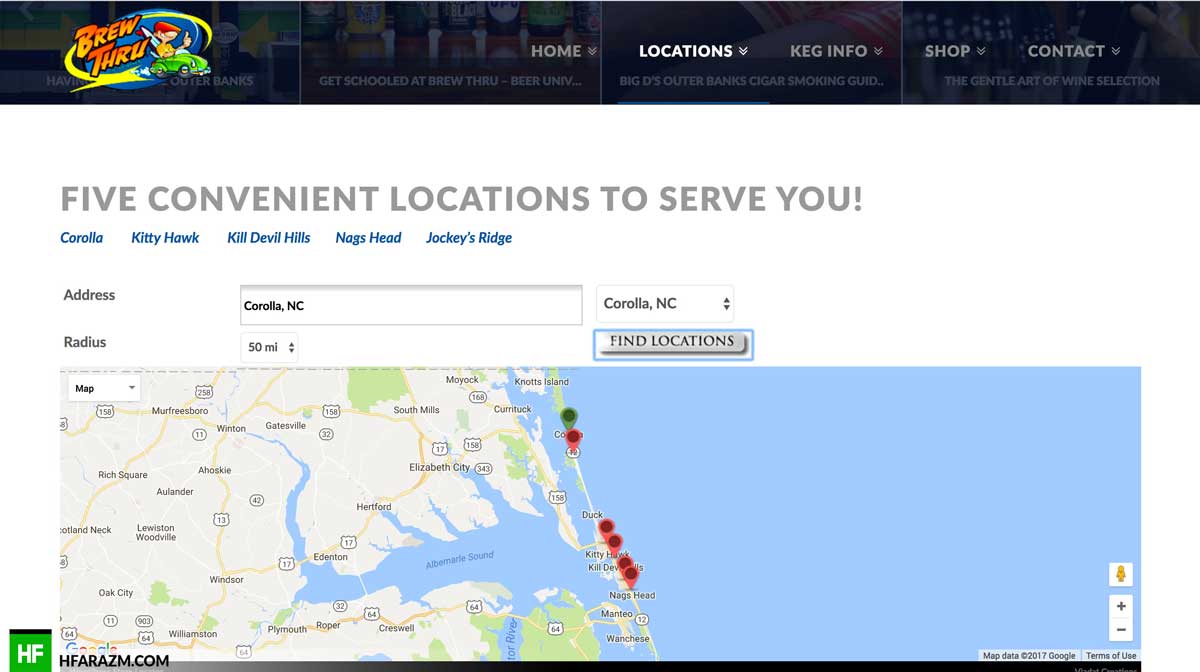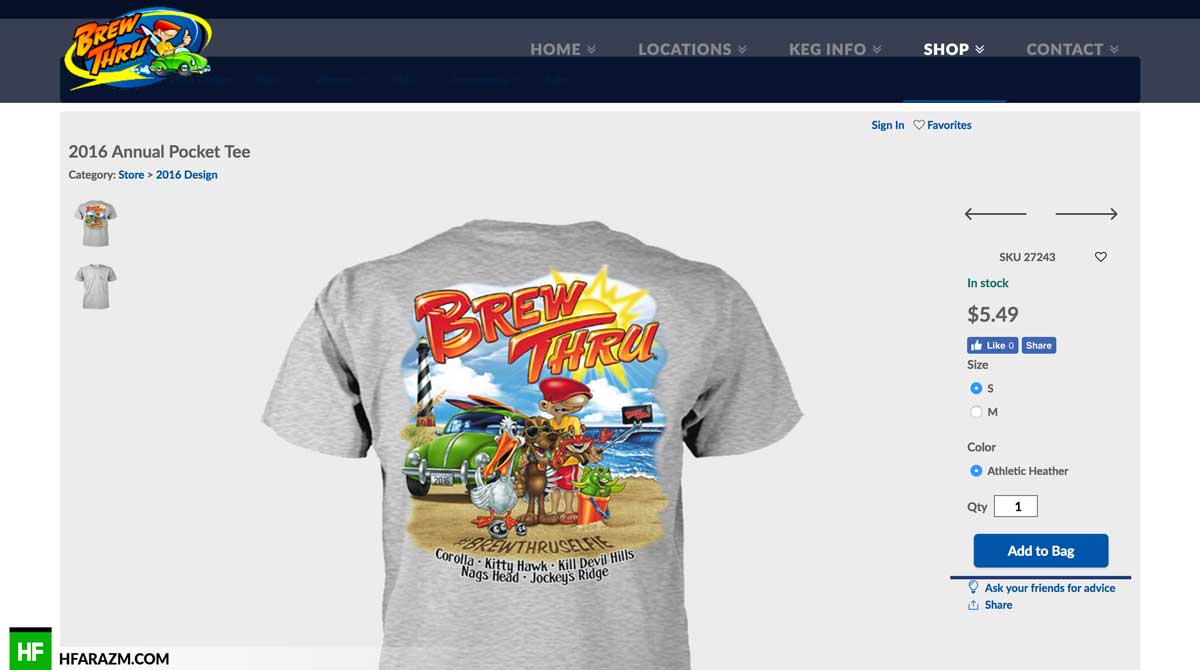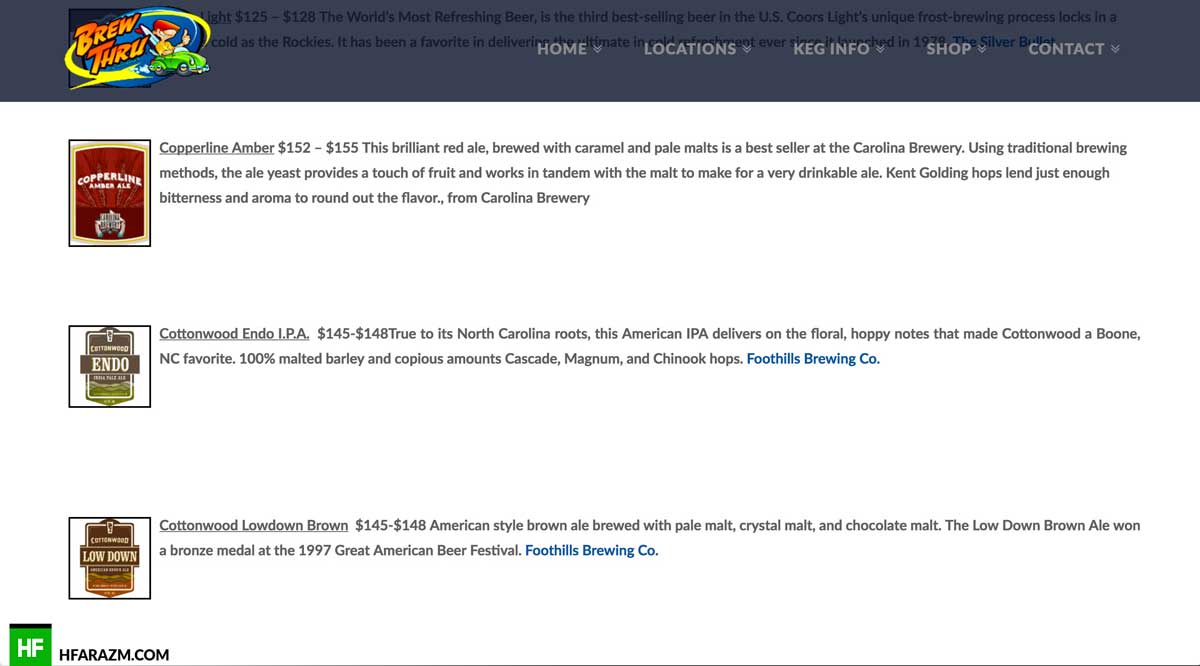 Client Review
Three words-I loved it. I am delighted to have my website designed and developed by Hfarazm. Simply the best. Five stars.Barton | United States
Tools & Techs
Client Satisfaction
Percent