Mojyo is a client from the United States. She owns Find my Mojyo, an inspirational blog. This blog is concerned with spirituality and inner light. She writes about the food, traveling and adventures. This is also a photography blog. For the blog start-up, she contacted us to provide the web services. These services include web design, development and optimization.
The web design and development team, after discussion with the client, started to work on it. The design team created a nice layout. This layout is simple. It is not cluttered. And things are quite easy to understand. The look and feel of the design are pleasing to the eye. Mojyo accepted the design.
Hfarazm development team developed the website with dynamic features in WordPress. We also integrated the blogging system. We optimized the page load time even with all the HD images. After all design & development, we completed the testing phase. Then, the team deployed the website to the online server.We handed it over to the client in the given time. The client was extremely happy with the quality and efficiency of our work.
Web Design Screenshots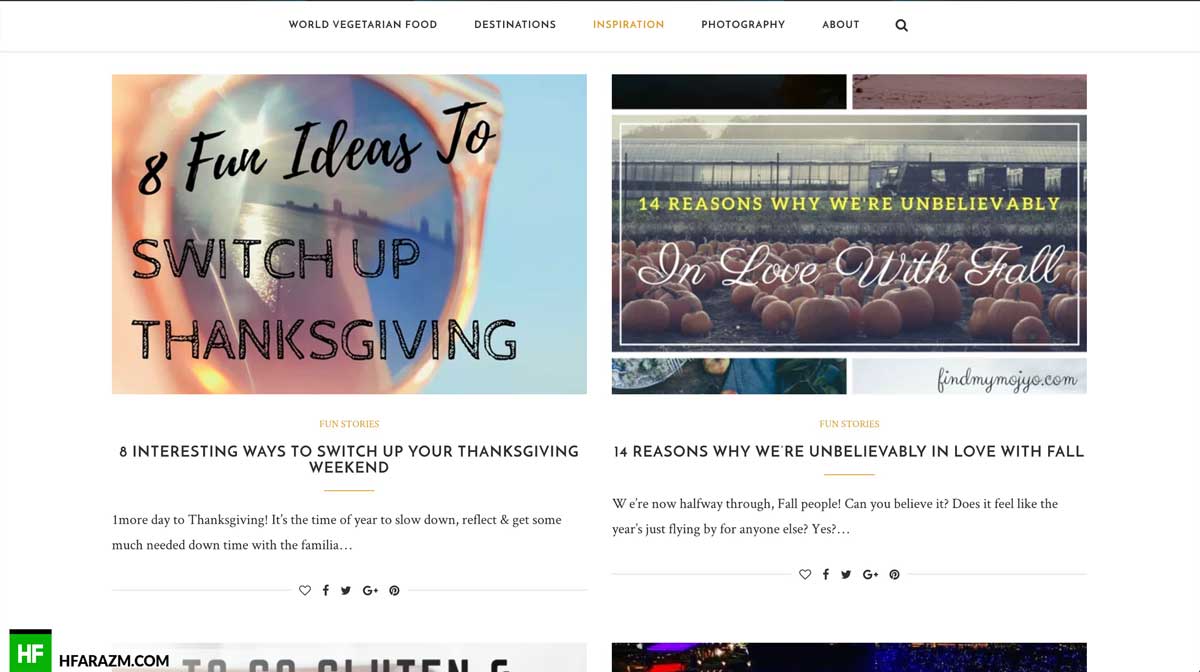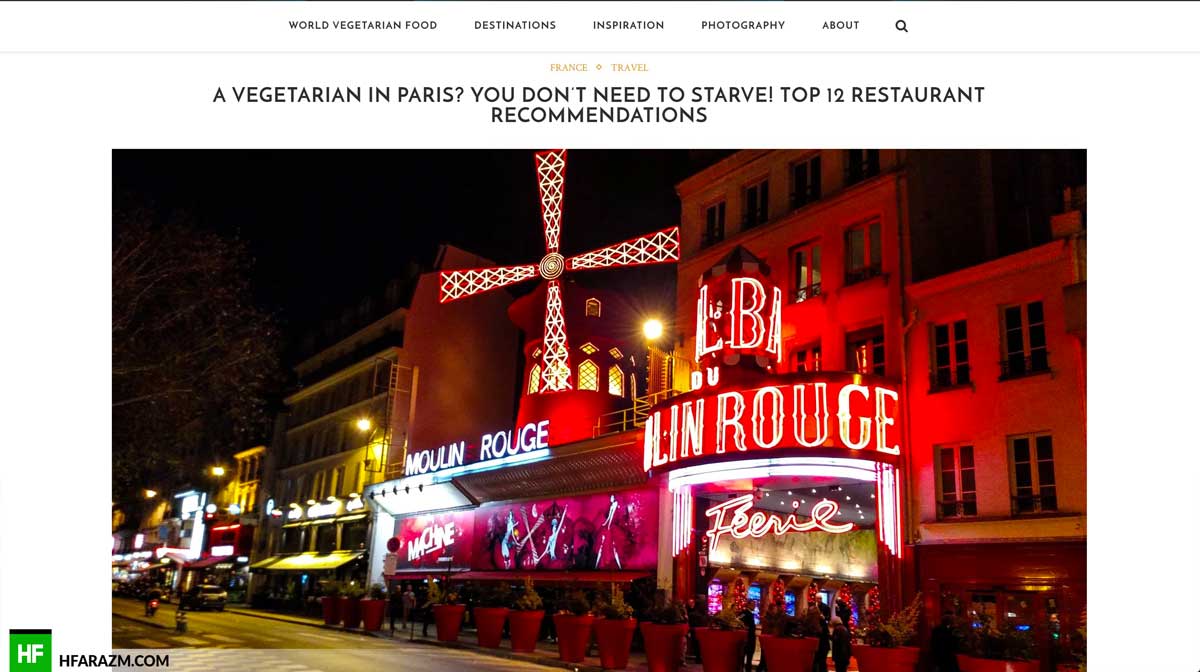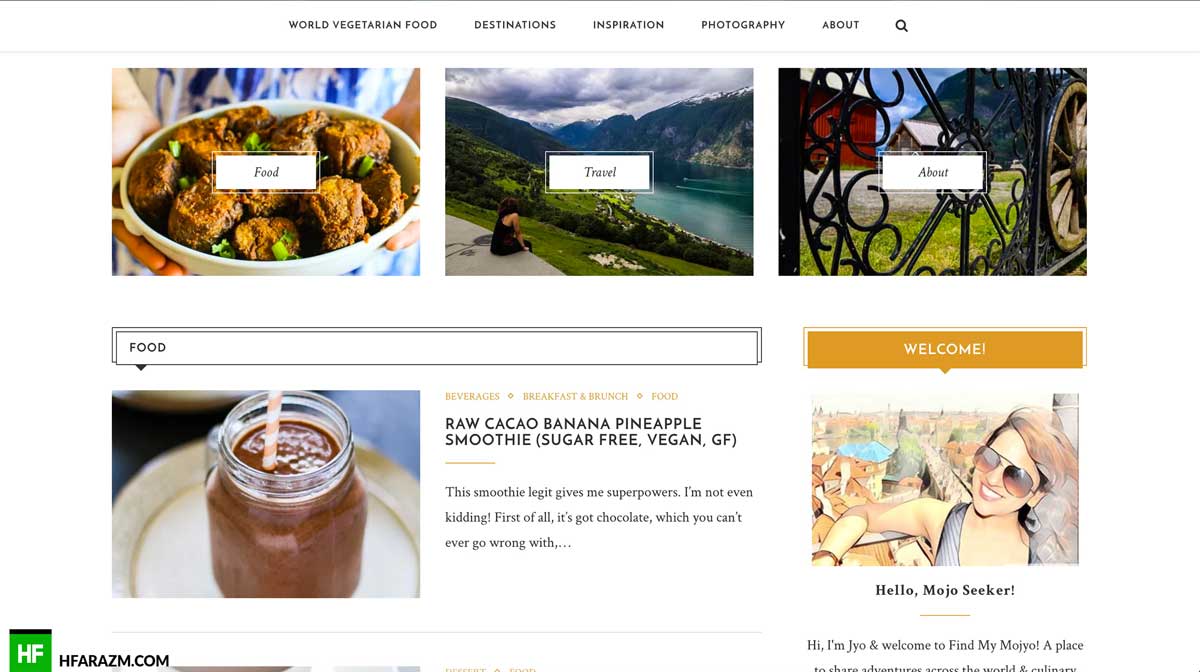 Client Review
Loved the website. I recommend you to hire Hfarazm to get your work done.Mojyo | United States
Tools & Techs
Client Satisfaction
Percent