Brook Saward is owner of world travel blog. He wanted both professional web design and web development services. Client provided us example web designs of one-page site concept along with desired aesthetics.
After finalizing initial design layouts and page templates, the demo was ready within 24 hours which included initial web design & WordPress development. After design approval, Hfarazm Software started working on desired web development features and functionalities. World of Wonder Lust, required a powerful newsletter and user subscription system to boost subscribers list and to make it more initiative for all audiences. Within next 3 days, web development requirements were fulfilled and submitted for client review. Brook was impressed to see top-notch service and approved overall web design & development after minor amendments in website features and functionalities.
Upon completion of web design & web development features, World of Wonder Lust was tested for any uncertainty and was optimized for speed and quality for best user experience. The newly built site was then deployed on their server and we made a happy client of Hfarazm Software.
Web Design Screenshots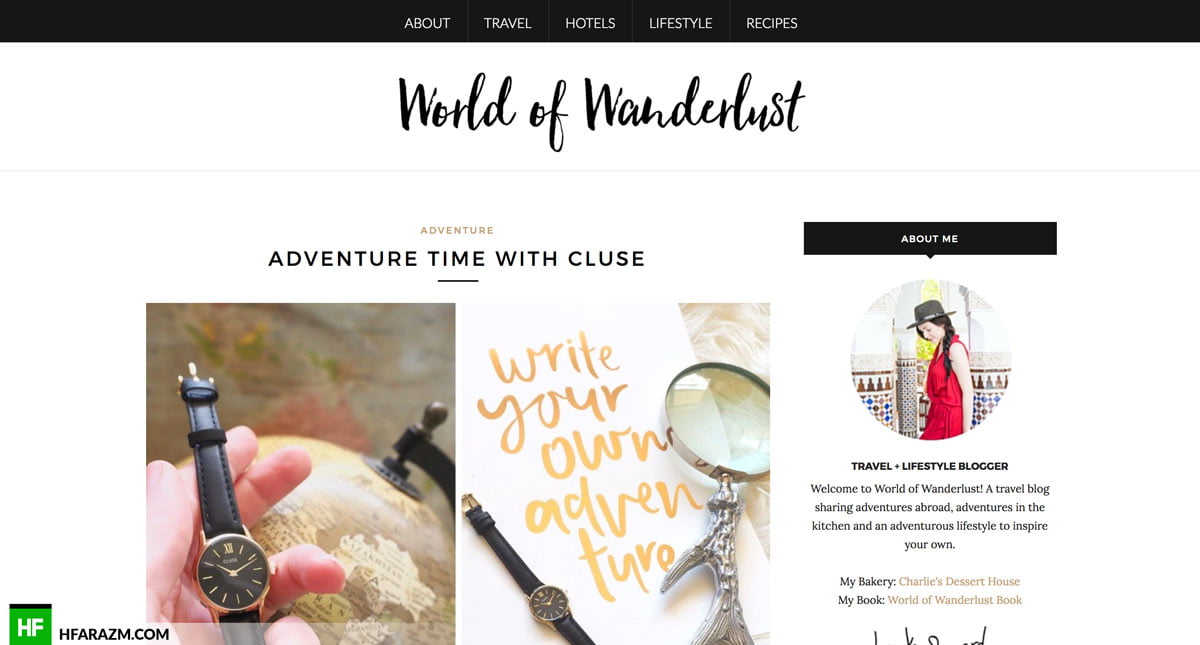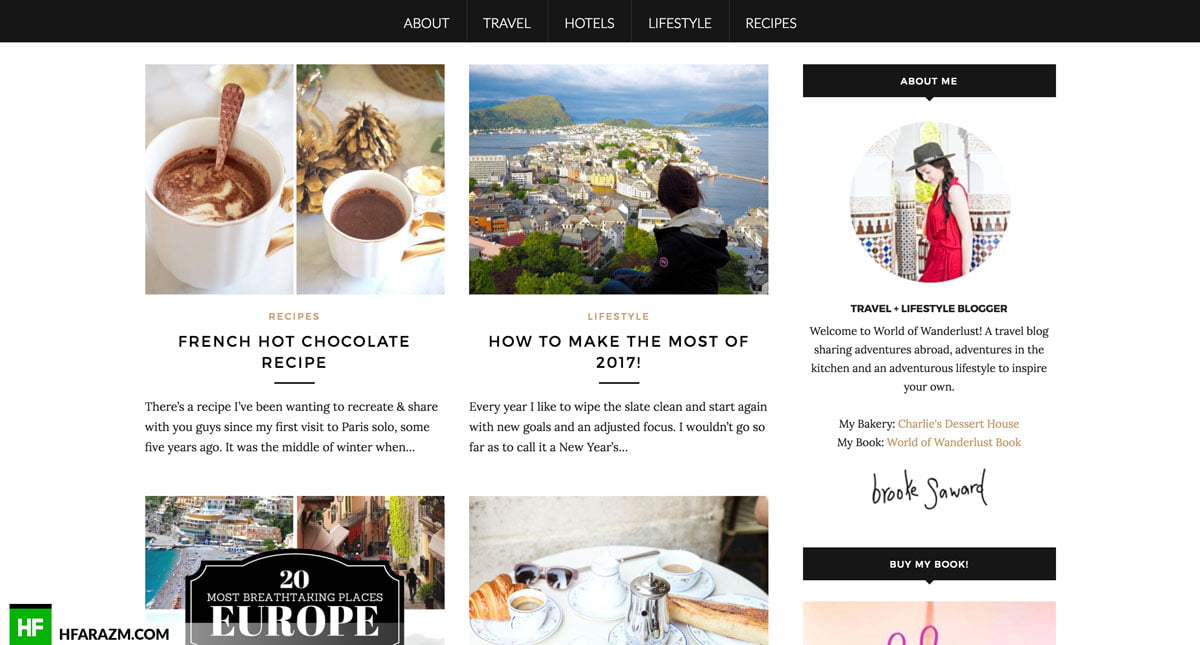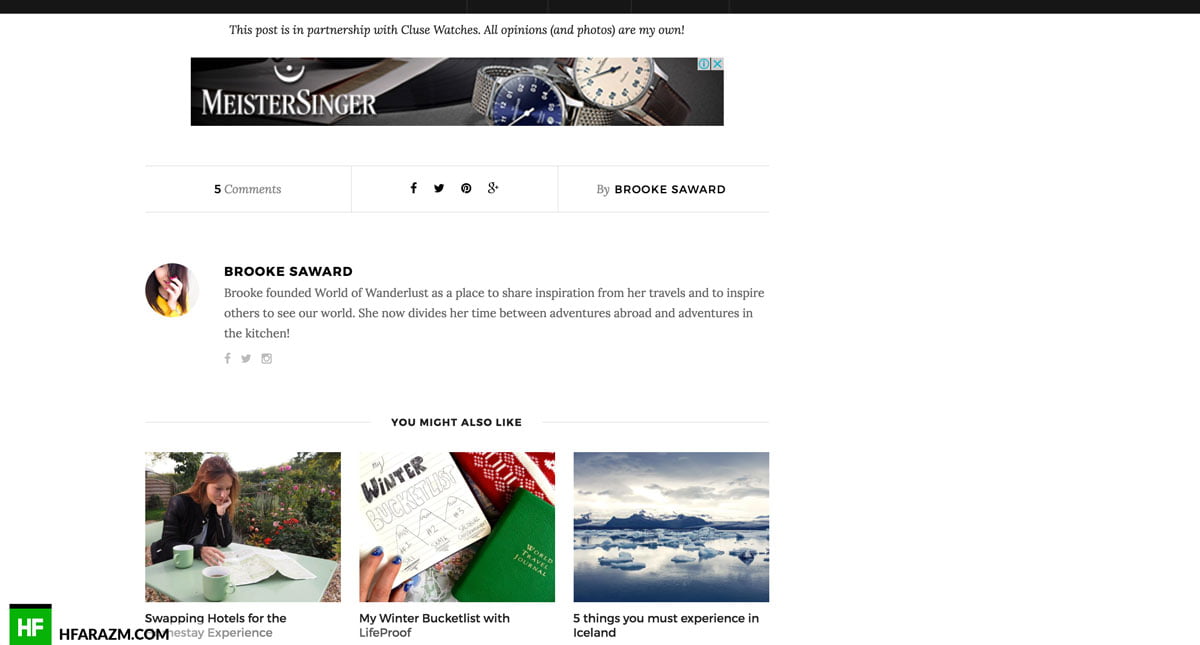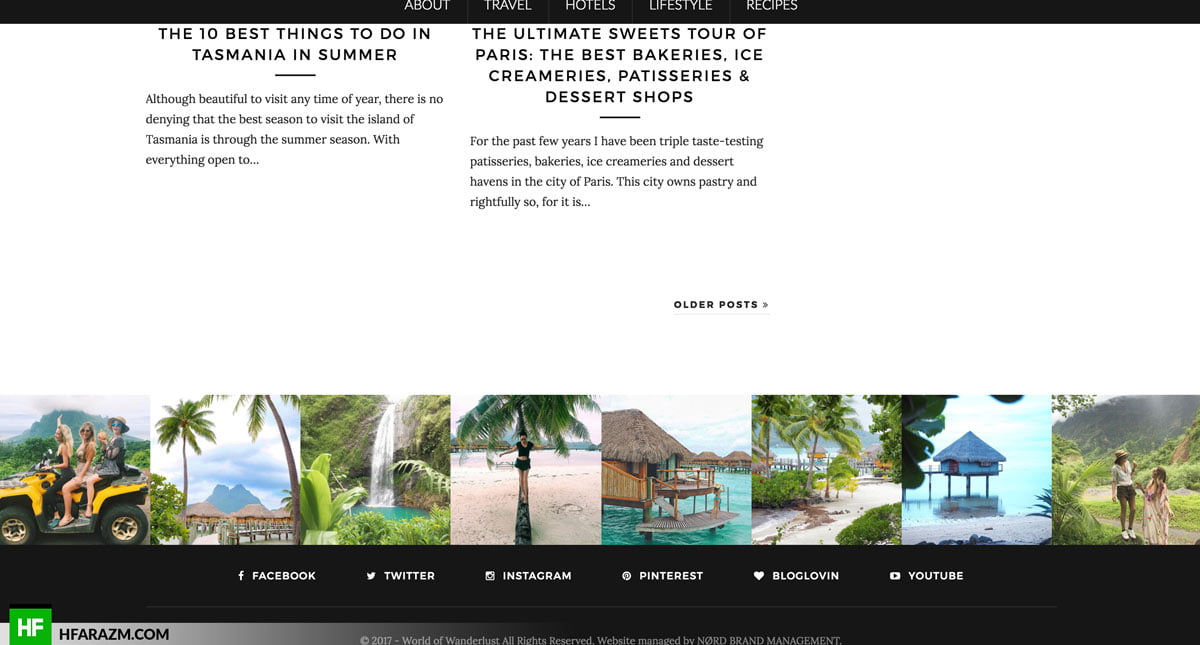 Client Review
Thanks for an outstanding website.Brooke Saward | World of Wander lust, Australia
Tools & Techs
Client Satisfaction
Percent