Mike provides Radio code services online in UK. He needed a website to start his online business. For this purpose, Hfarazm software provided him web design, development and web security services.
He needed to attract maximum clients and for this purpose the website design should be out standing as per common saying seeing is believing. Hfarazm design team created an outstanding design keeping in view the needs and requirements and was submitted for approval. The design was highly appreciated and the development work started at once.
The development team had to introduce innovative functionalities in website as this website had to work as an online radio decoding tool. Moreover, it should have different categories to help in allocation of different codes for different devices which should also be downloadable. After development process the website was secured using latest tool and techniques by Hfarazm security team.
Client was extremely happy to see fast accurate results and promised to comeback with more work soon 🙂
Web Design Screenshots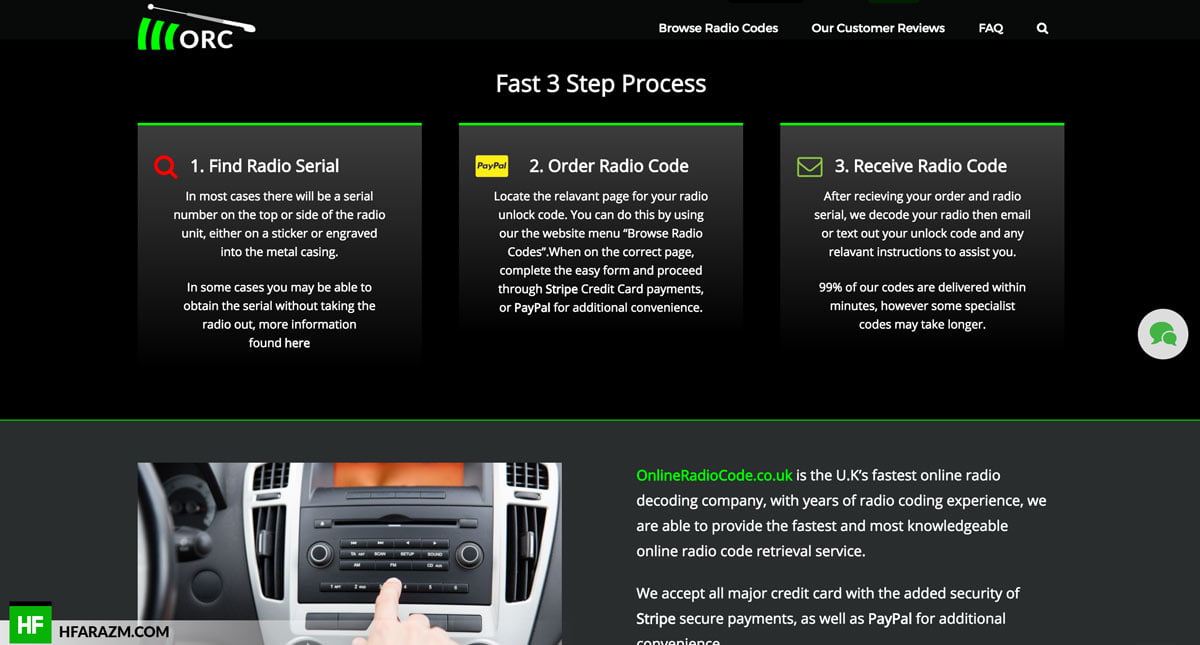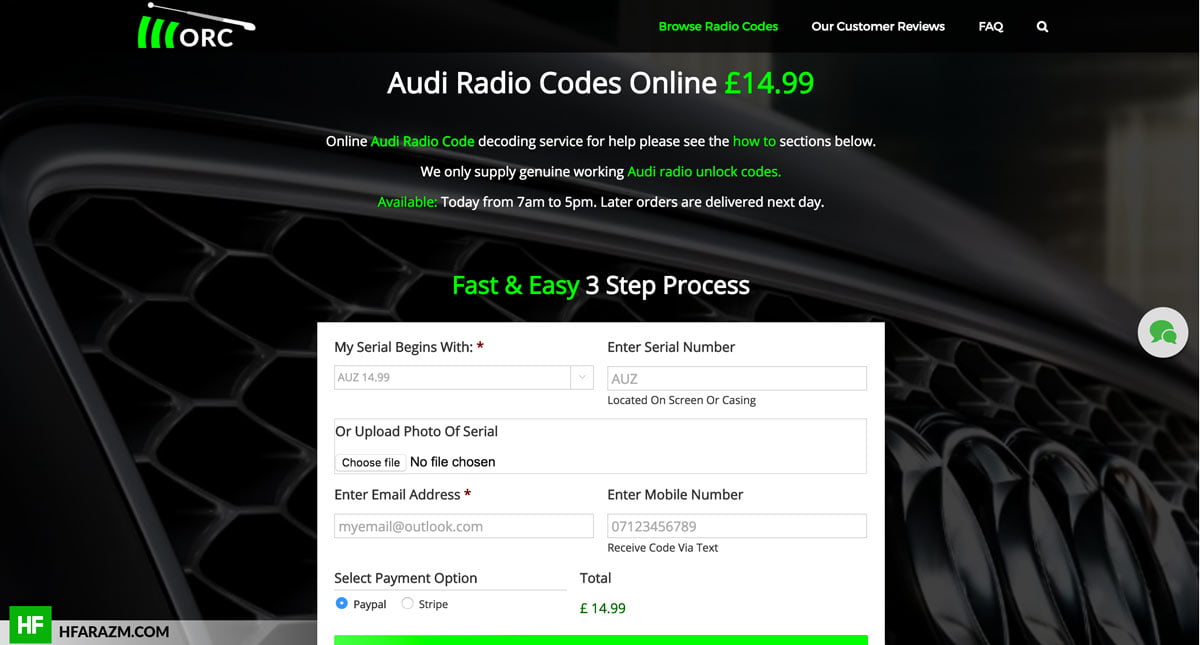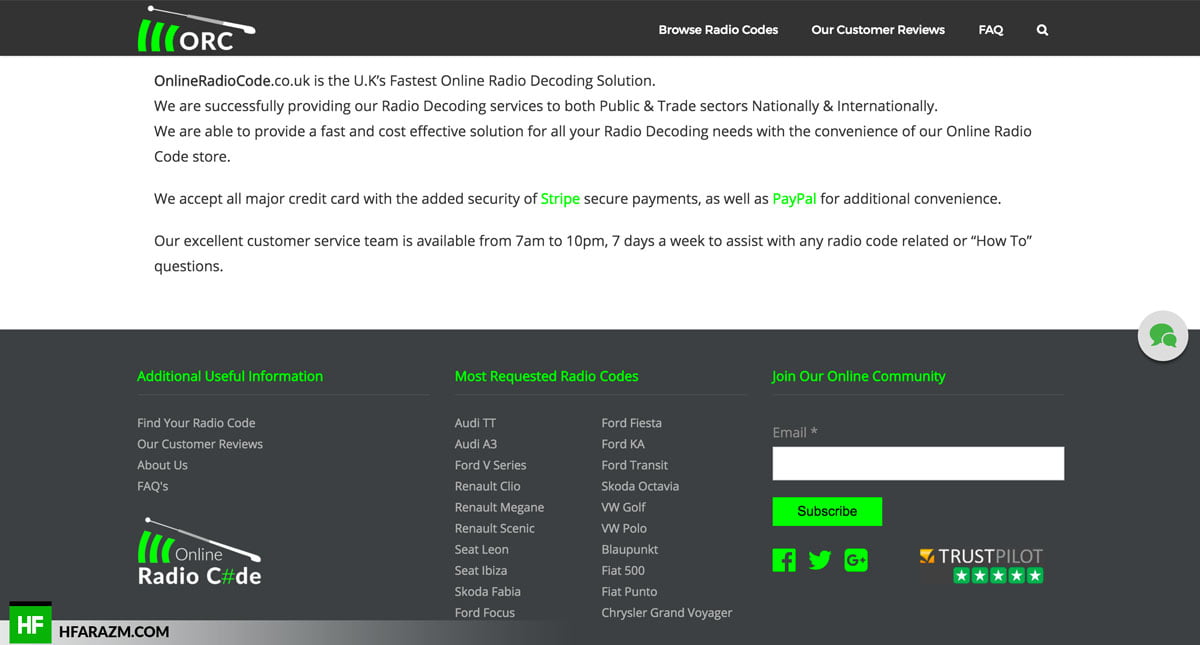 Client Review
Outstanding work, a group of true professionals with tons of knowledge and skills. I highly recommend Hfarazm Software.Mike | United Kingdom
Tools & Techs
Client Satisfaction
Percent