York Print Company, as the name suggests, is a printing facility. They are our clients from the United Kingdom. For their business, they needed the web services, including the web design and its development.
Our web design team created a simple web design. It complies with the business description. The home page gives the introduction of York Print in the simplest possible way. At the top, it contains a quick-access bar to the services, clients' testimonials and blog. In the footer section, the design team merged the quick links to the web pages in one place. This makes it easy to use. The client loved the design and accepted it.
Hfarazm development team received the web design. We utilized WordPress framework to develop the website. Website was made fully operational. We delivered the website to the client within two days.
The client was happy to have the website. He commended our work and appreciated the efforts that we put in designing and developing his website.
Web Design Screenshots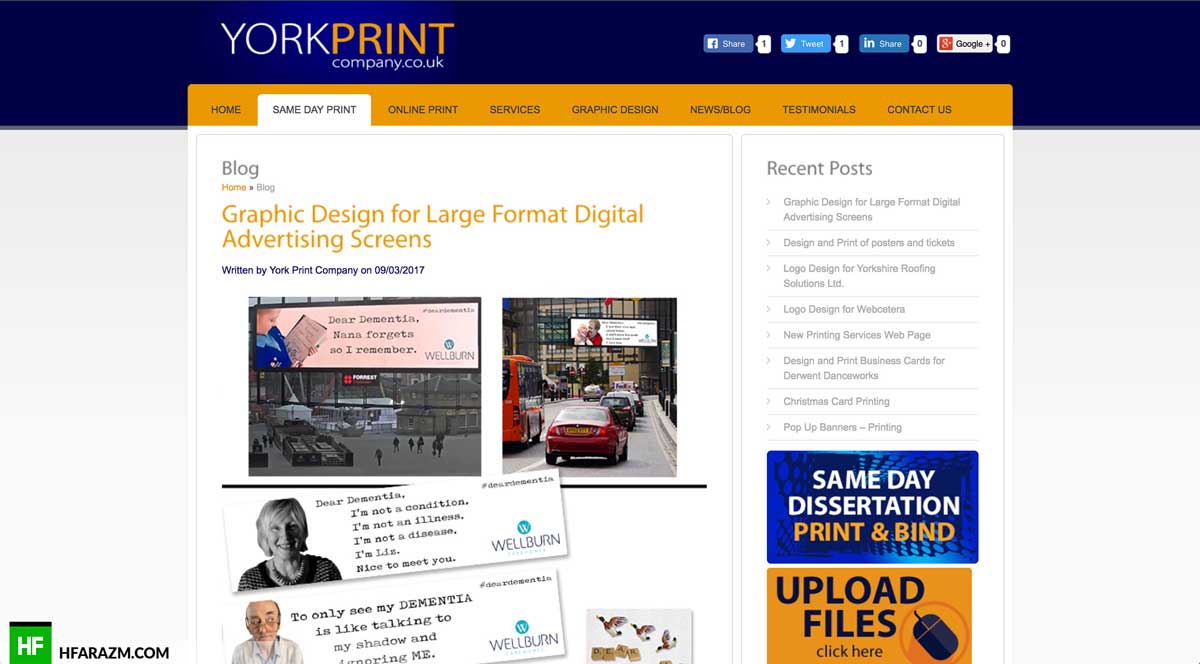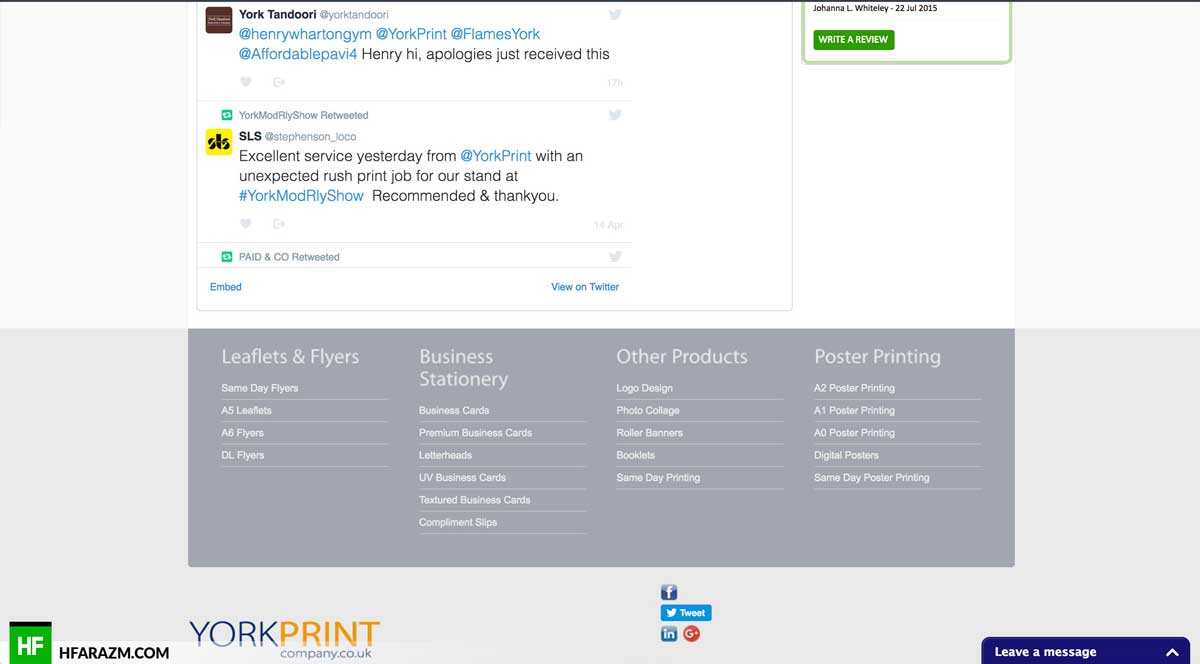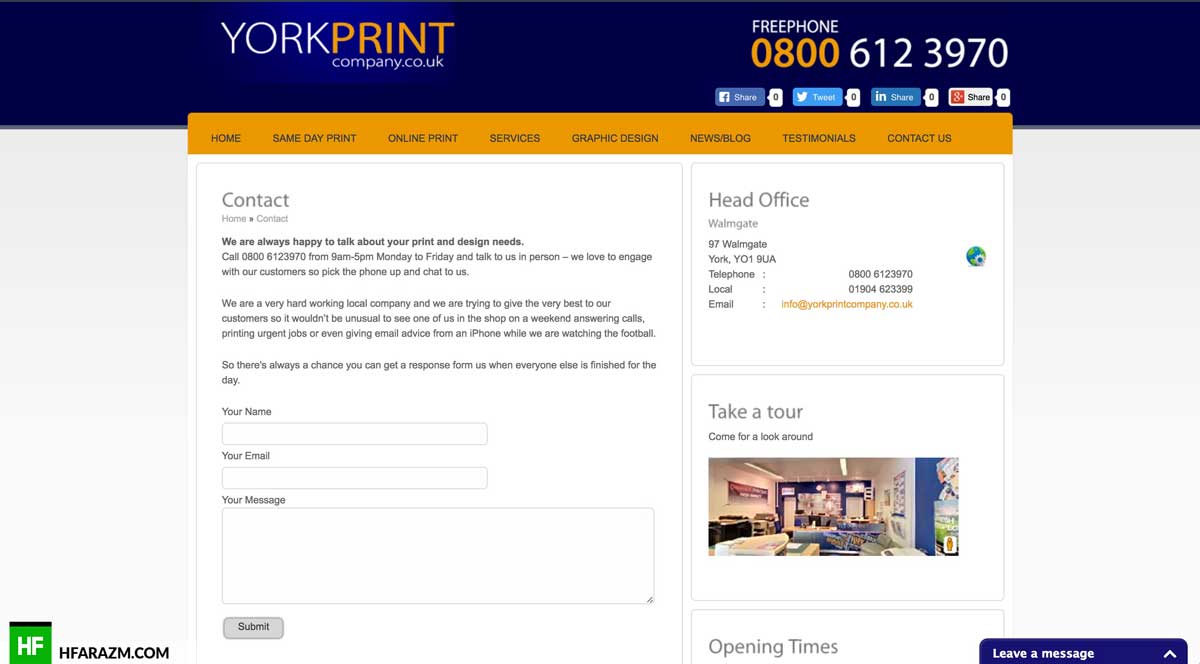 Client Review
We are looking forward to a long term business relations with you.York Print Company | UK
Tools & Techs
Client Satisfaction
Percent