Karen Molle is a respected courtroom lawyer in the United States. As a high profile lawyer and researcher, she needed a website to meet society norms. She contacted us to deliver web development and optimization services. She provided clear instructions and showed us the web design work that she would like to have done.
Hfarazm development team developed the website using HTML5 and Jquery. The website is a multi-paged website. Consistency is maintained throughout all the web pages. We integrated "zoom-in" and "zoom-out" feature to facilitate the elder users having eye-sight issues. In addition to all this, we had facilitated the users' access to Molle's articles and publications. We then, optimized the web pages. This was needed to be done to cut down on extra page-load times. After the development, we validated and verified the website functionality. We delivered the site to the client within given time frame.
Karen loved the website. She appreciated our team efforts and was very much pleased with our work.
Web Design Screenshots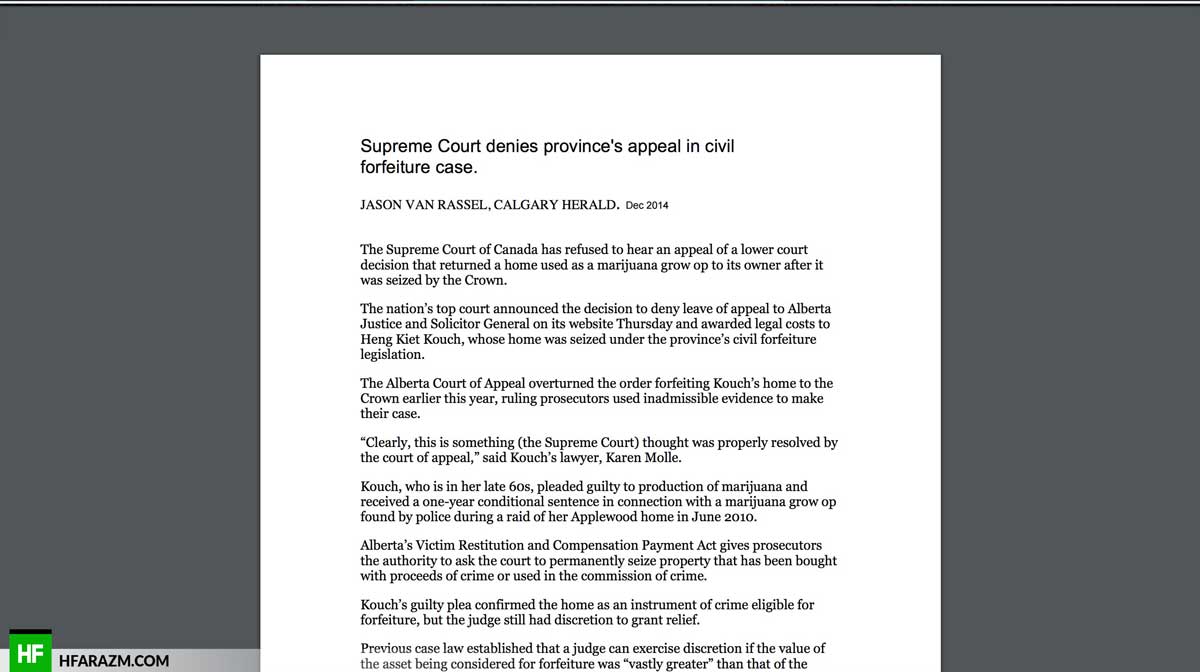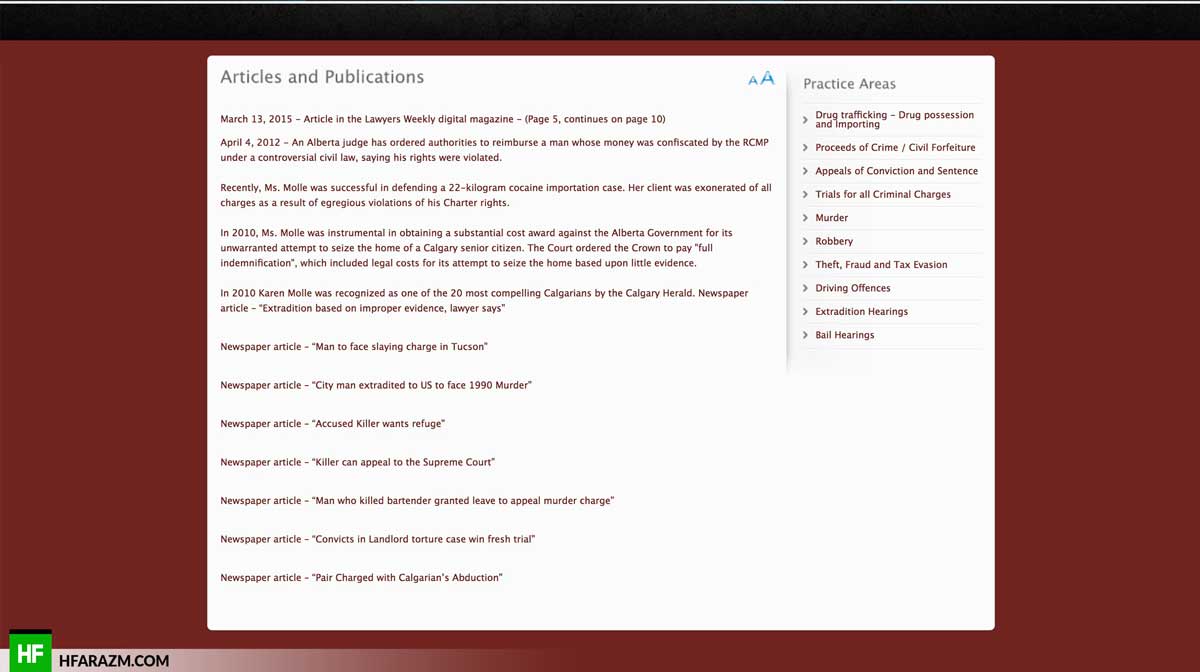 Client Review
Very well done you guys. I'm loving it!Molle | United States
Tools & Techs
Client Satisfaction
Percent