Mate is our Australia based client, wanted an online store for his cricket products. We had to design and develop website that is perfect for a company creating sporting goods and an online store including products display, online payment system, shopping cart and email services.
After finalizing initial layouts and templates, initial website design was ready for feed back, after design approval the remaining pages were developed on same layout.
The website development process included the integration of all required features and was successfully done by our design and development team. Website was tested for all its functions and after getting 100% satisfaction the website was uploaded and handed over to client for their earnings.
Mate was delighted to see his impressive website and was very hopeful for his endavour through this website.
Web Design Screenshots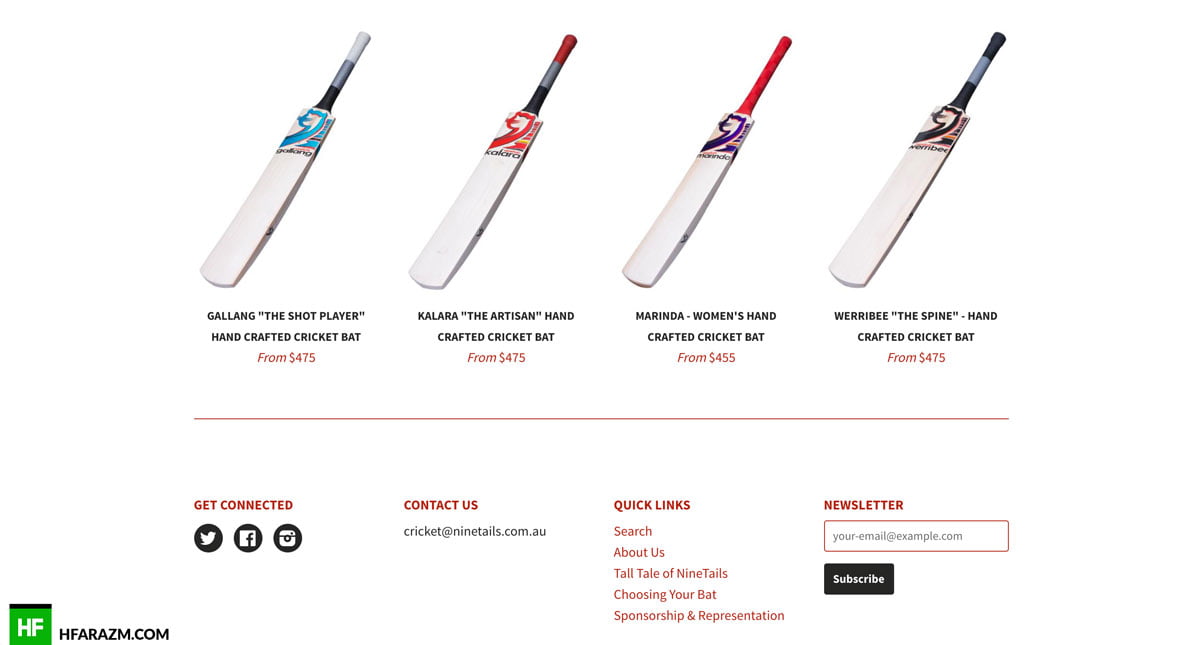 Client Review
They have done a superb job meeting all my requirements. I will be pleased to work with them againMate | Ninetails Australia
Tools & Techs
Client Satisfaction
Percent