Victor is a client from the United States. Atlas Insurance Management(AIM) is a management firm. It provides innovative captive insurance strategies for all kinds of companies. Victor wanted web design, development and optimization services for AIM. He hired Hfarazm to deliver these web services.
Our deign team created a simple web design. The design now depicts simplicity. Yet it is beautifully managed. The content of the pages is very well written that seems as if the user and writer are in a dialogue. The beauty of the website lies in the consistency of the web design. We have carefully designed it according to the AIM services.
Hfarazm development team developed the website using HTML5, CSS3, and Bootstrap.  Later, we optimized the web-pages to combat page-load times. After all design & development, we deployed the website to the online server and handed it over to the client.
The client applauded the combined efforts of the web design and development team. He was satisfied with our work. He was sure to work with us again.
Web Design Screenshots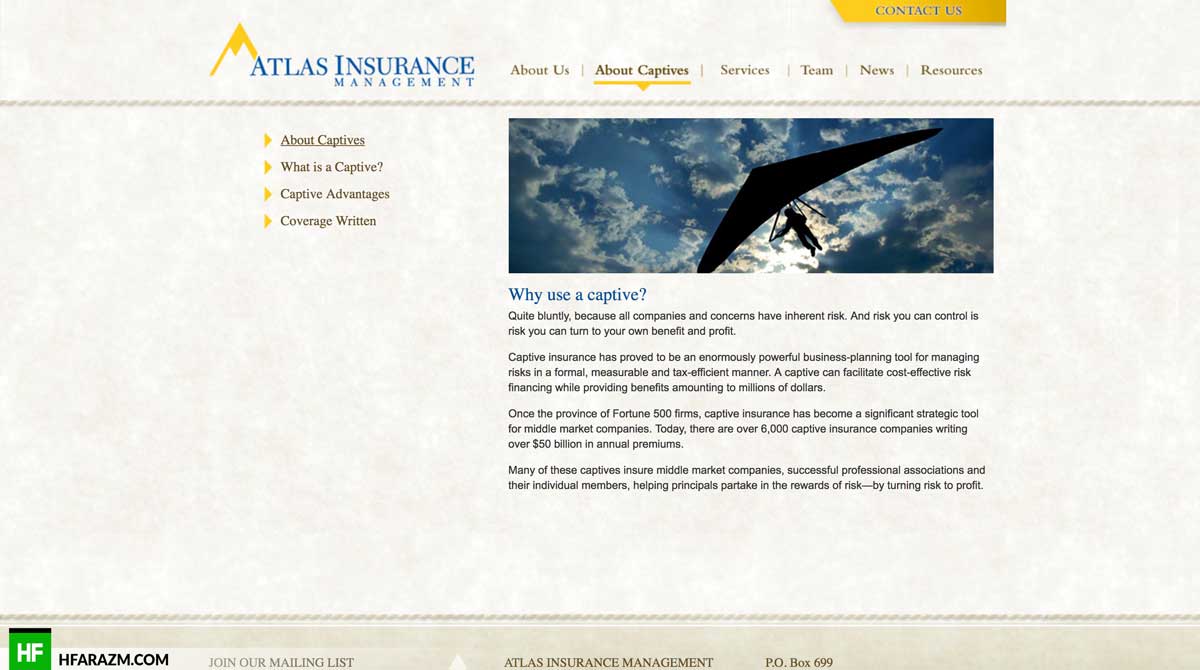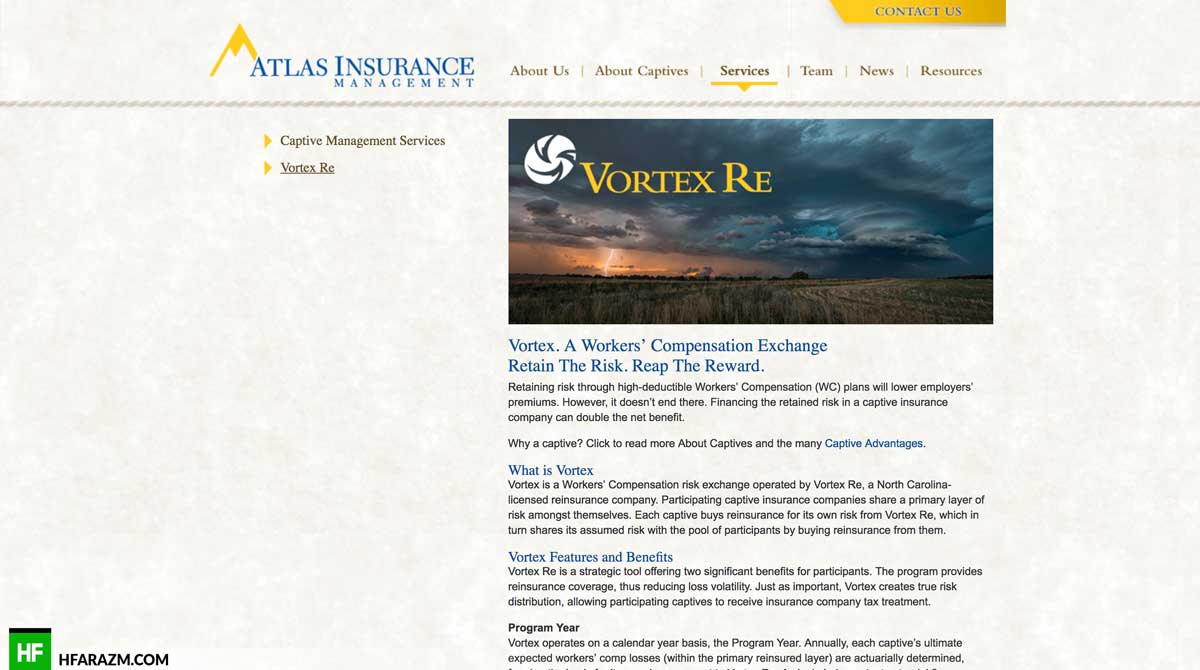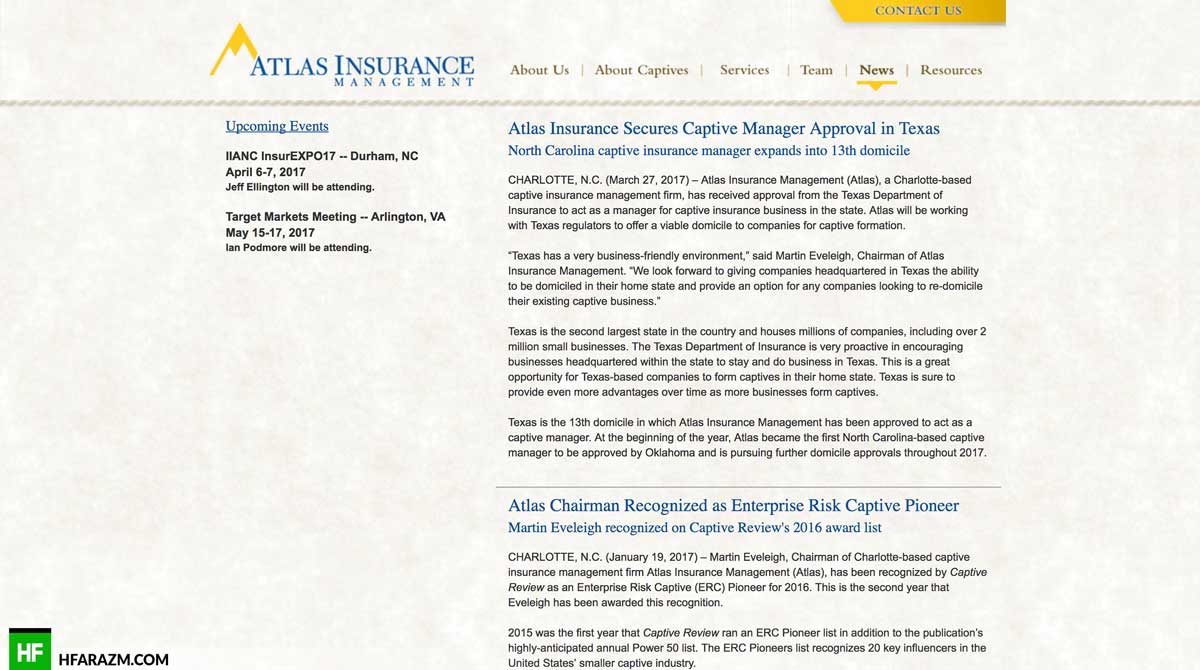 Client Review
Very well done you guys. I'm loving it! Definitely seeing you guys againVictor | United States
Tools & Techs
Client Satisfaction
Percent