Katering Koncepts is our US based client. They are into a catering business and plan the event's menus and execute them. They wanted full web design, development, security and optimization services for it. The client provided a clear set of requirements.
Hfarazm design team created the layout. Katering Koncepts is about food and food looks better with garnishing. Same goes with its web design. Our team added colors to it that make it alive. On the homepage, a carousel with images of food makes it attractive. All the information, the visitor needs to know is on the homepage. The client accepted the web design.
Hfarazm development team developed the website. We used WordPress platform to fulfill the client requirements.Later we optimized the page load time. After all web design & development, we completed the testing phase, then after that website was deployed to the online server and handed over to the client.
Katering Koncepts was amazed and satisfied by our work. They were glad to work with us.
Web Design Screenshots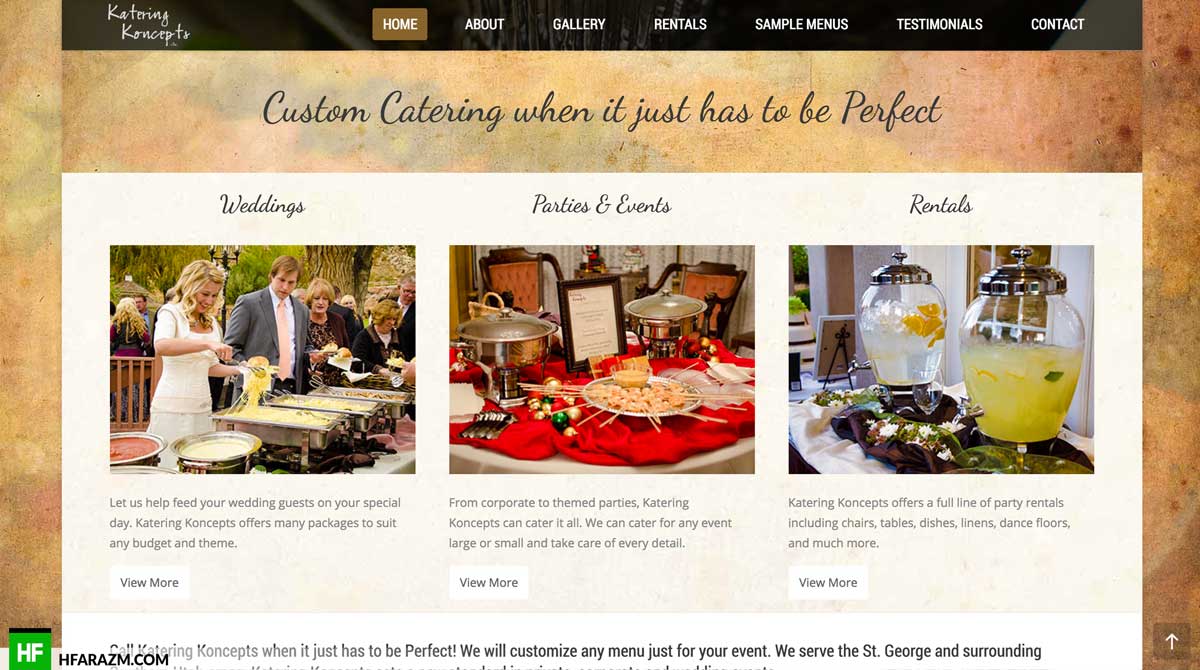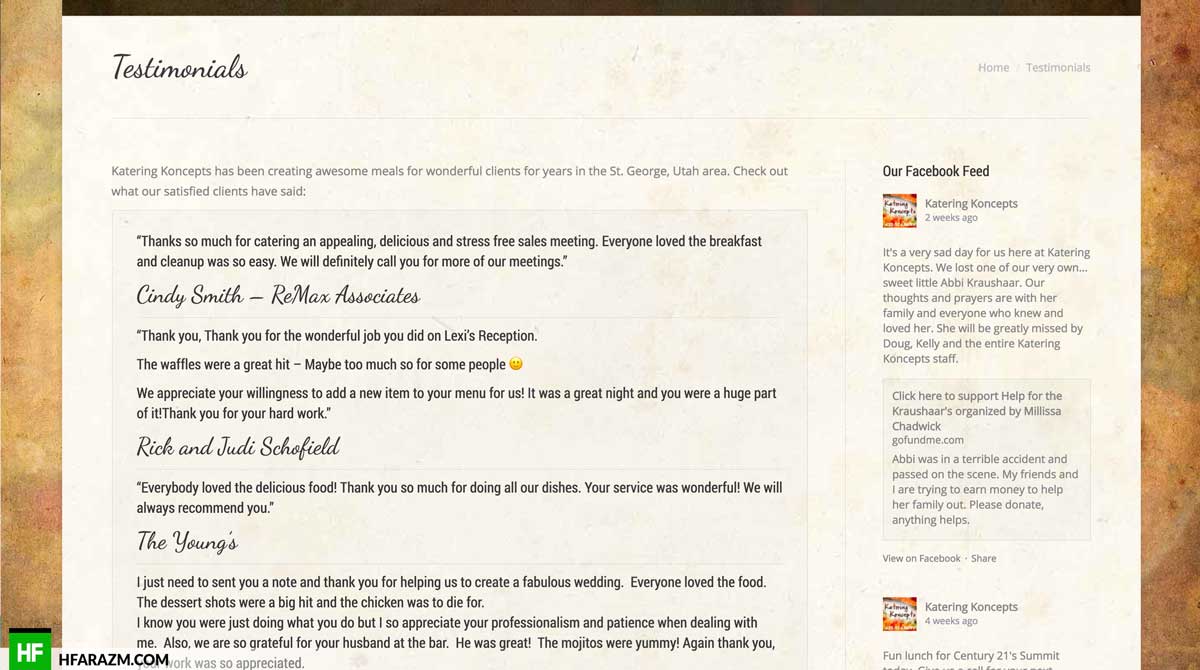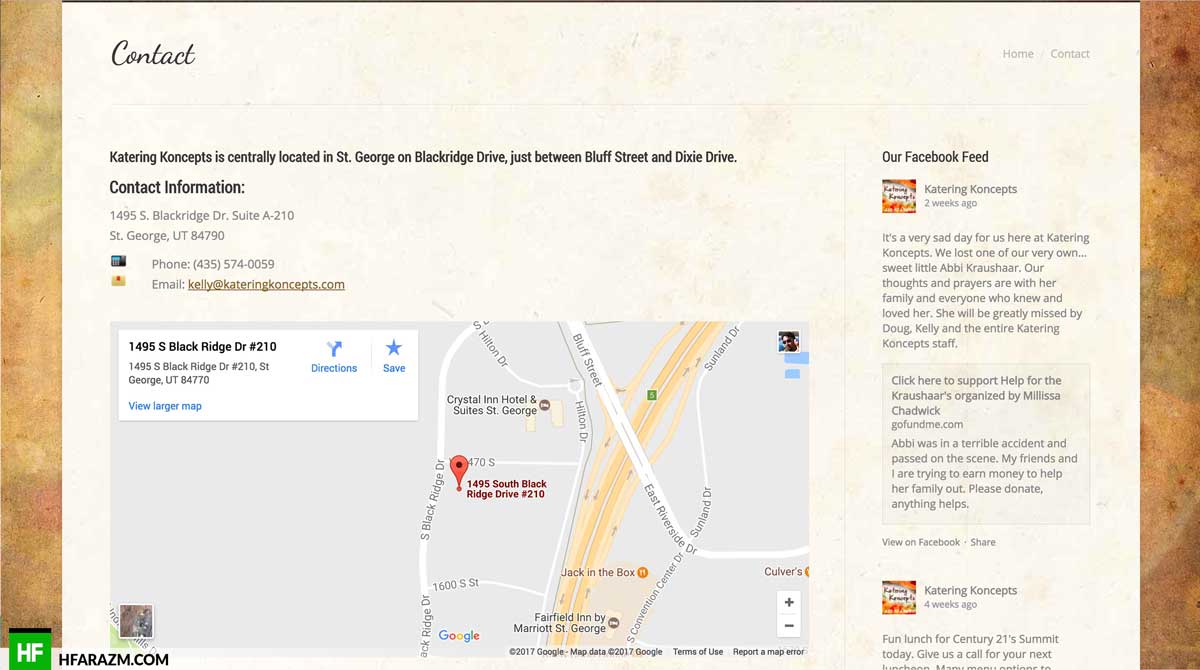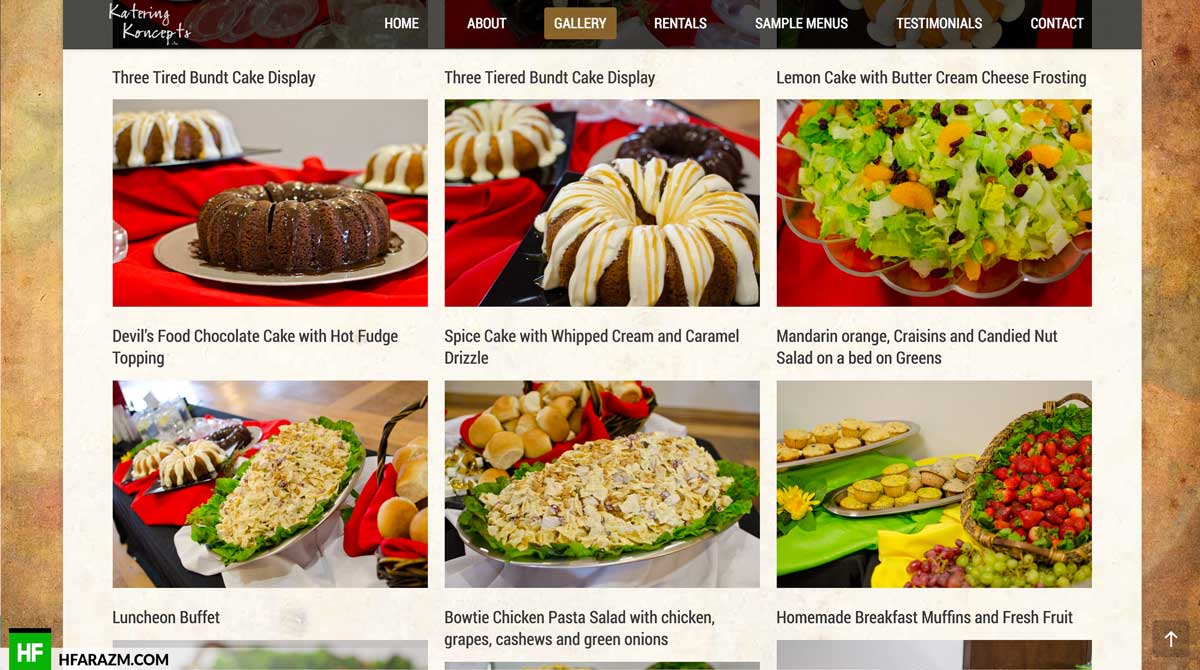 Client Review
Loved the design. Couldn't have asked for more. Thumbs up!Katering Koncepts | United States
Tools & Techs
Client Satisfaction
Percent