John is our US based client. He wanted a full web design, development, SEO and optimization services for his real estate business. The client gave us clear instructions on what the web design should be like.
The web design team of Hfarazm created the layout. The layout is very nice which creates a comforting feeling for the reader. Plus it is simple, and the text is not verbose and helps the reader to understand the business. The homepage contains search options. These search options give quick access to the houses available. The search is equipped with filters that help the user to speed up their search.  The client approved the design. Hfarazm development team developed the website in WordPress. We used SEO techniques on this site to improve its page ranking. We also optimized the page load time. After all design & development, we handed the website over to the client.
The client was very happy and satisfied with our work. He promised to work definitely with us again in the future.
Web Design Screenshots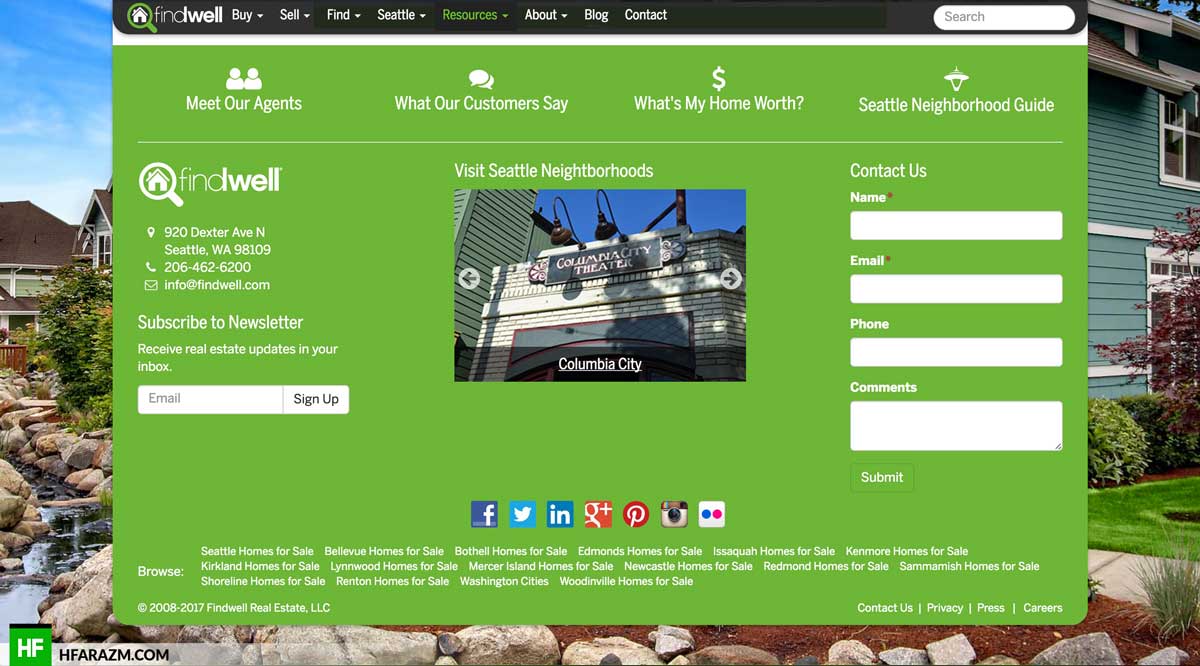 Client Review
Thanks for a wonderful website. Looking forward to a long-term business with you.John | United States
Tools & Techs
Client Satisfaction
Percent