DECO Lighting is America's leading green lighting technology manufacturer. Minotra, our client from India, assigned us to deliver web services. These included web design, web development and optimization.
Our design team prepared the web design. The layout was simple and pleasing to the sight. The homepage contained a carousel with different images. Just below it, was a row of featured products of DECO Lighting. On the top right corner, there was a search bar. It helped the user to quickly access what he wanted.  The footer section included a slider. This slider had the list of different clients of the DECO lighting. The design also accommodated all the products, resources and the catalogs of the lights.
After the web design completion, the development team translated it to the functional website. It used WordPress template to do so. Later, the team also optimized the website to improve the response time.
The client received the website in 5 days. He was extremely happy with the web design. He appreciated the efficiency and the efforts of Hfarazm. And was sure to work with us again in the future for more of his projects.
Web Design Screenshots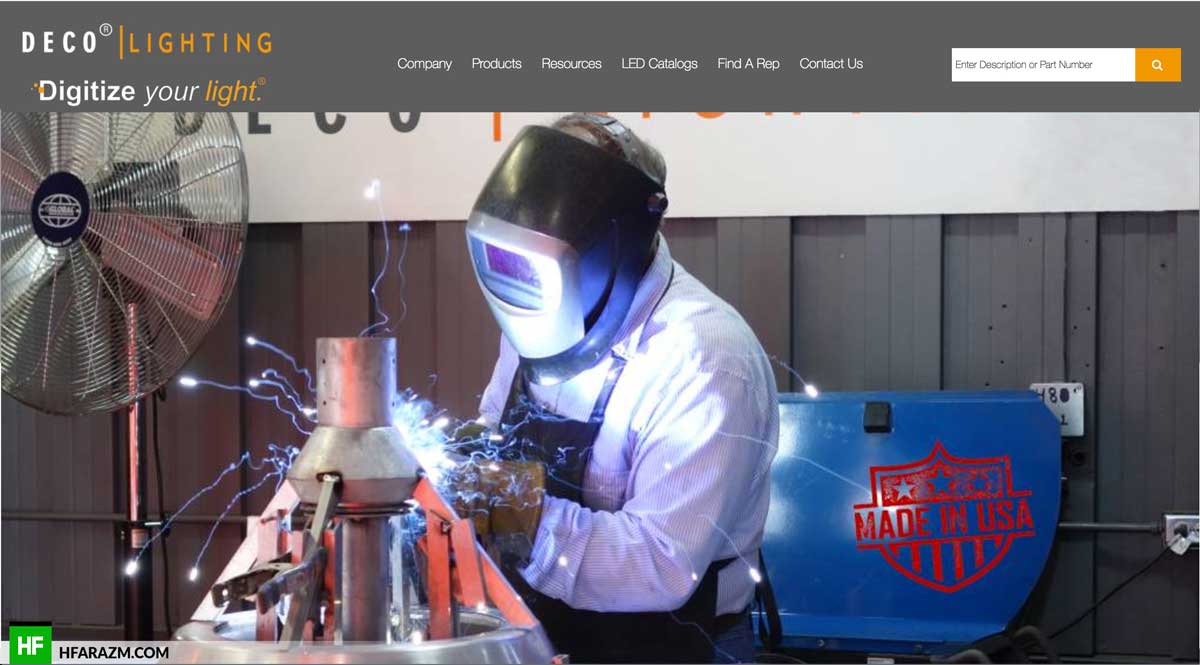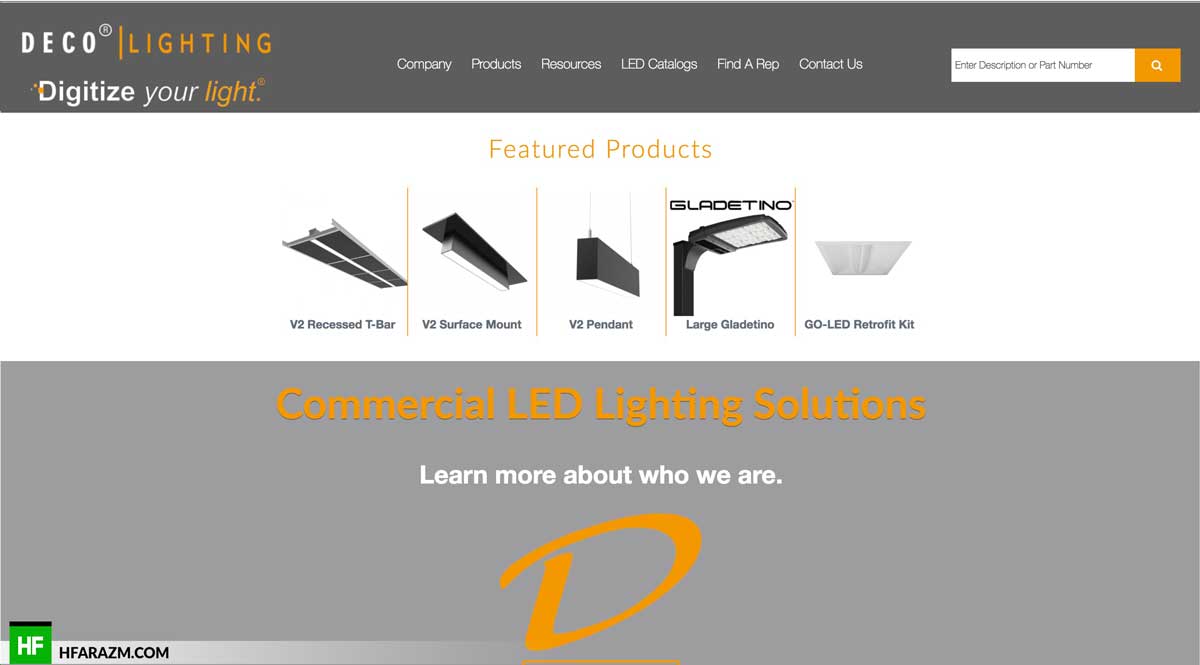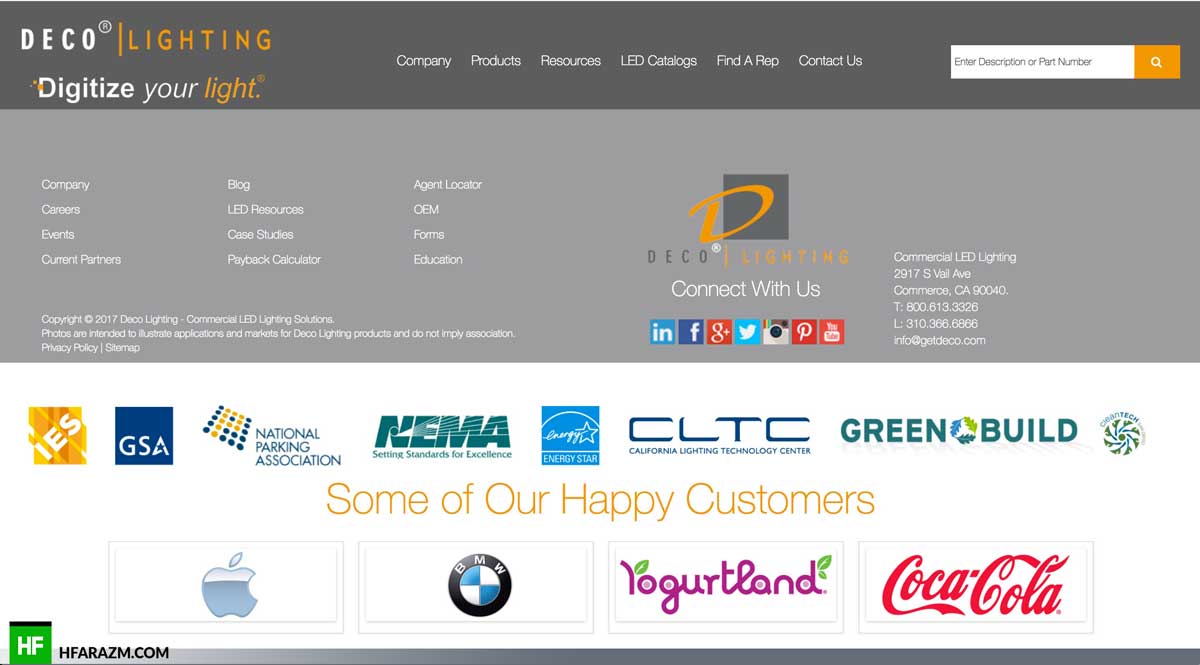 Client Review
Working with Hfarazm was a great experience. I highly recommend to hire them for your workMinotra | India
Tools & Techs
Client Satisfaction
Percent