Kay is our Canadian Client. He needed web design, development and web security services for his online furniture store. He mentioned that the website should be based on Shopify.
Hfarazm design team designed template as per clients requirements and was submitted to him which was approved after some minor changes. Following the same layout, design team produced remaining sections of the website. They also created layout for different screen sizes to create a responsive website. Hfarazm development team developed the website using Shopify. They customized it and molded it as per requirement. Basic e-commerce functionalities were installed and fine tuned to work properly with the website.
After development, the website was secured for any hacking or malicious attacks to provide a safe and secure pathway for user transactions. For this purpose, latest web security tools and algorithms were used.
The website was tested for proper functionality and bugs to provide the best quality of work as per our commitment. After complete satisfaction the website was handed over to client.
Web Design Screenshots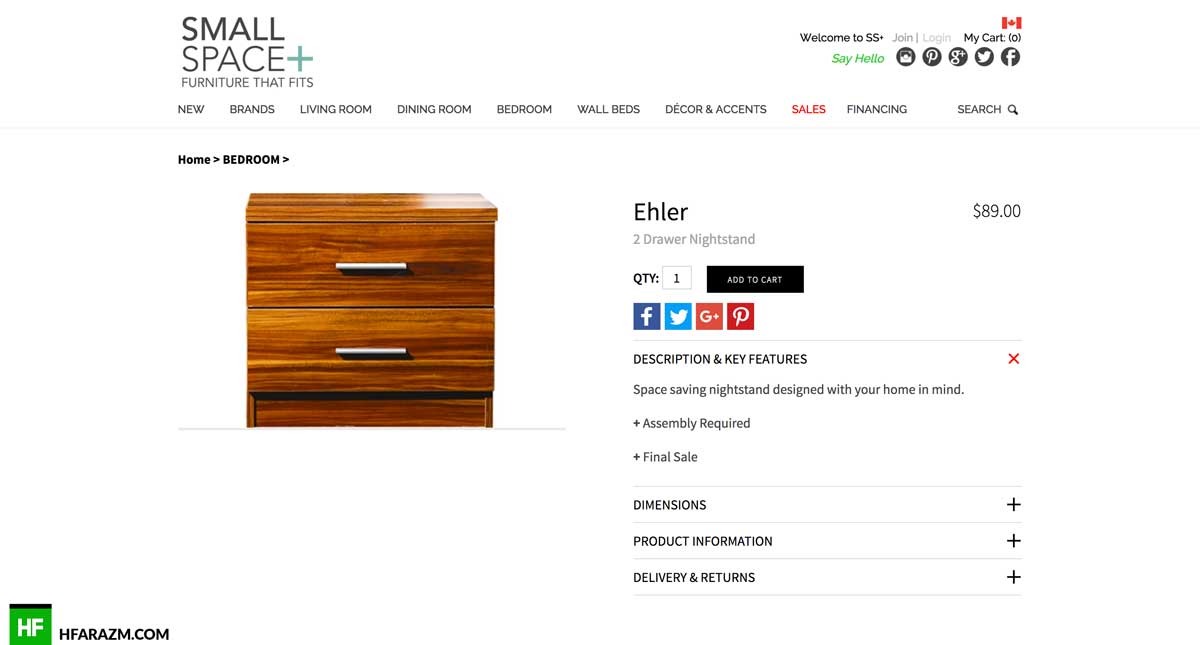 Client Review
They created a splendid online store based on Shopify. Well done HfarazmKay | Canada
Tools & Techs
Client Satisfaction
Percent