Jqui from United States needed a website for a diagnostics services specialized in cancer diagnosis. Hfarazm Software was given the task to fulfill design and development requirements of website from every aspect.
A layout for multi-page website was designed keeping in view the clients requirements by the design team. After approval from clients the remaining template was designed on same layout design. To make a website responsive, different layouts according to different devices were also designed.
After web design, development team took the design templates and added required functionalities including online appointment system, online payment functionality, A blogging system for patient awareness. A Patient history manager was also created during development process to keep a record of all patients.
After development the website was secured from malicious and hacking attempts to give a safe and secure interaction platform to patients as well as doctors. For this purpose unique and latest technologies and techniques was used.
Jqui was very happy and joyful on seeing a website that is outstanding in both design and functionalities. Hfarazm received lots of appreciation and a new client as well.
Web Design Screenshots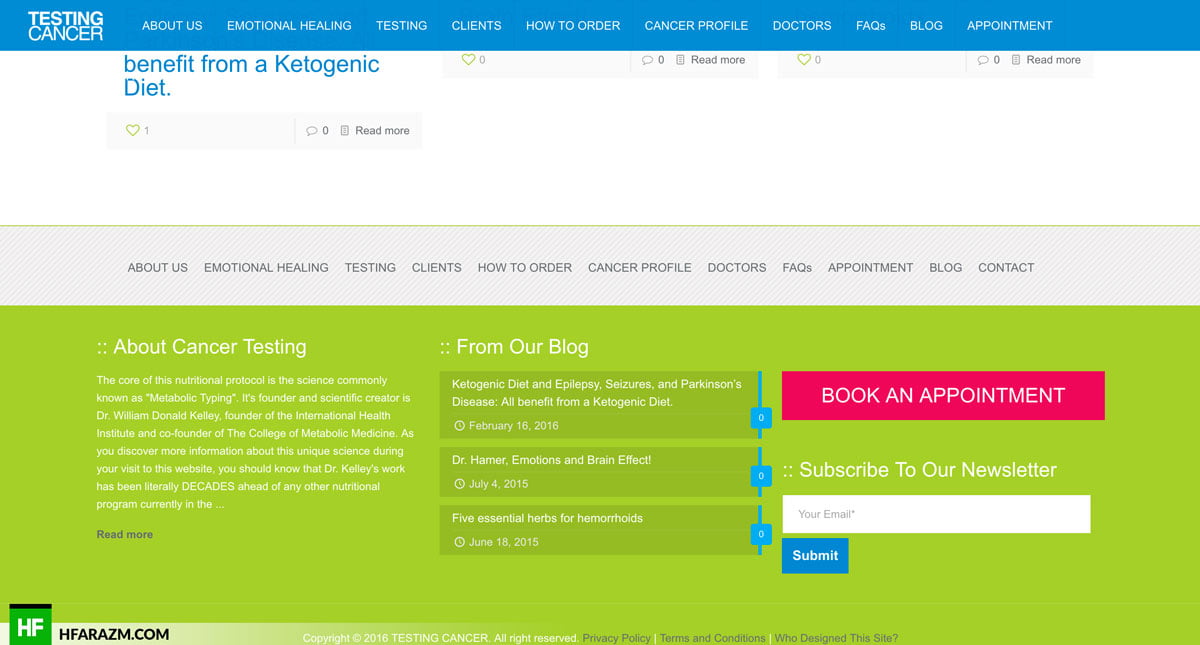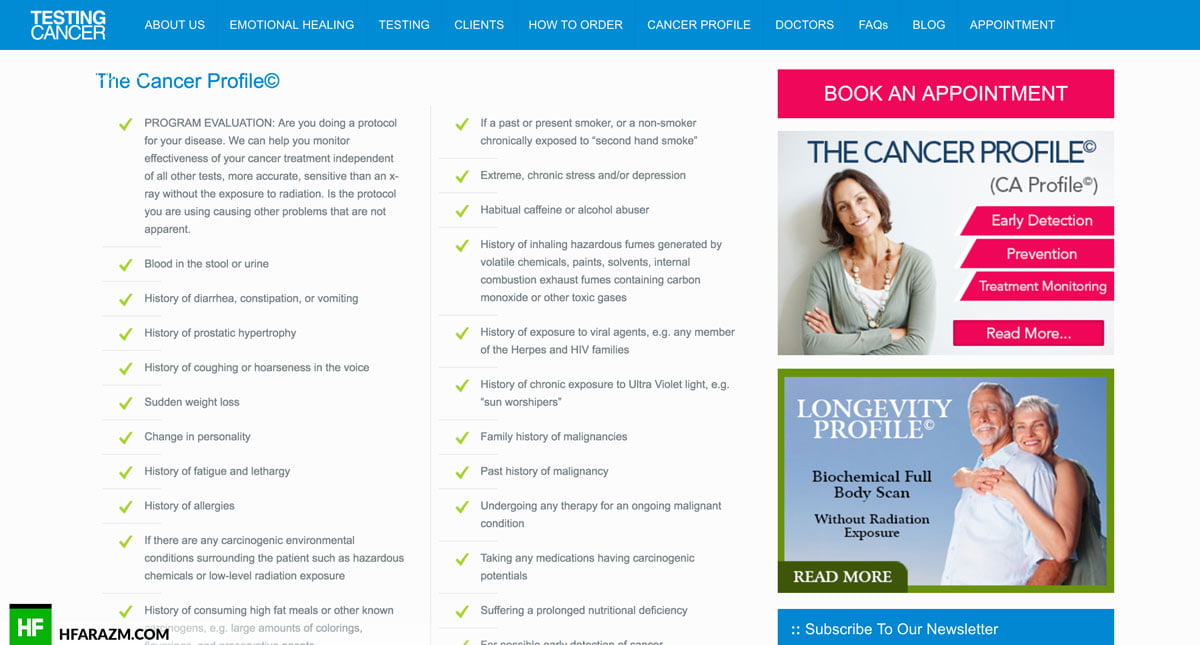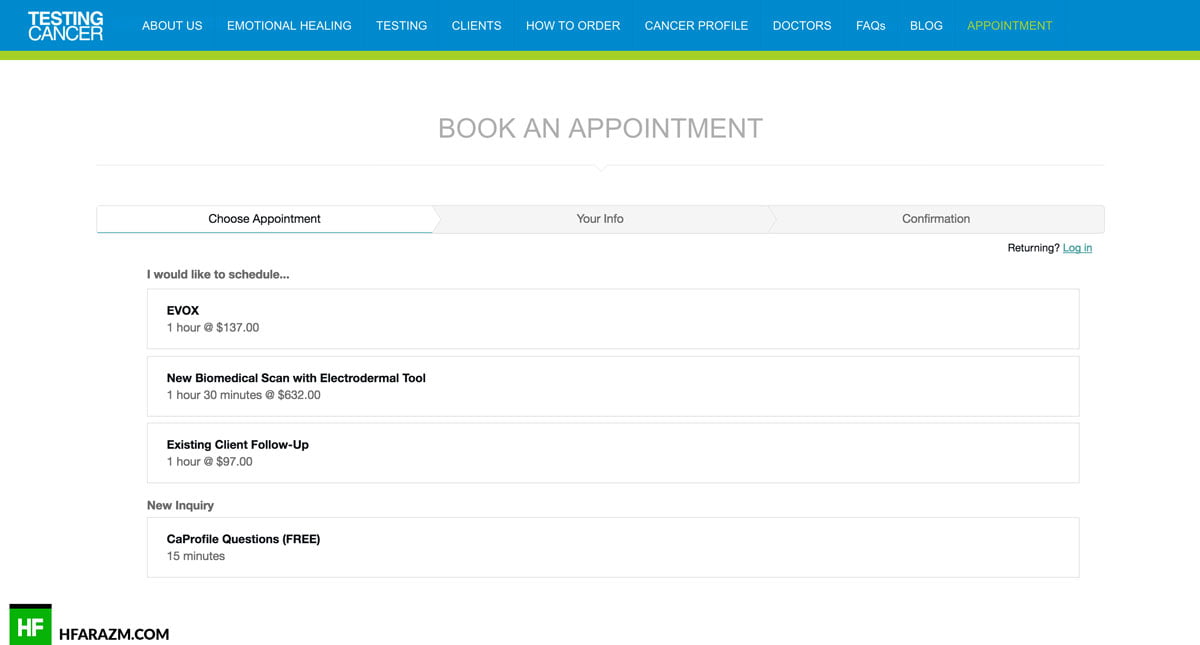 Client Review
Impressive work. They incorporated all necessary functionalities with ease of use for a common person in a nice design resulting a nice website. Well done.Jqui | Testing Cancer, United States
Tools & Techs
Online Appointment System
Patient History Record system