Goma from Moi University Kenya required a website for the university. Website design was already approved. Hfarazm had to develop, debug and deploy the website on live server.
The requirement was to create a content management system. It had to be dynamic and multi-page website. It required student online admission portal, job opportunity board, news feed and announcement portal which can be updated time to time by staff. An integrated student email system for each student of the university was also part of website development project.
Hfarazm started the development with a determination of providing the best quality work for client. A huge database management system was integrated to handle library management, faculty and student information. There were many technicalities in the way of development process but we crossed all hurdles and completed the website. After development, quality assurance and security optimization, website was finally uploaded to live server.
The team worked from dawn to dusk to develop the project in time, the determined Hfarazm team completed the website on time with 100% working functionalities.
Michal was very happy and we received much appreciation and a new customer as well.
Web Design Screenshots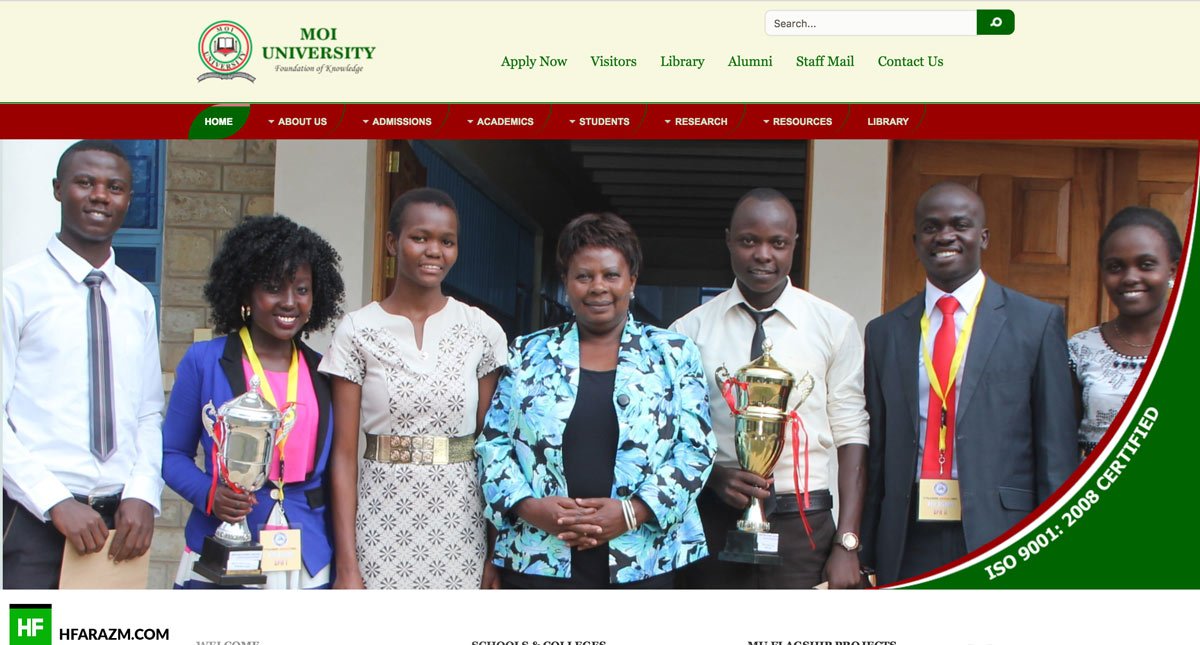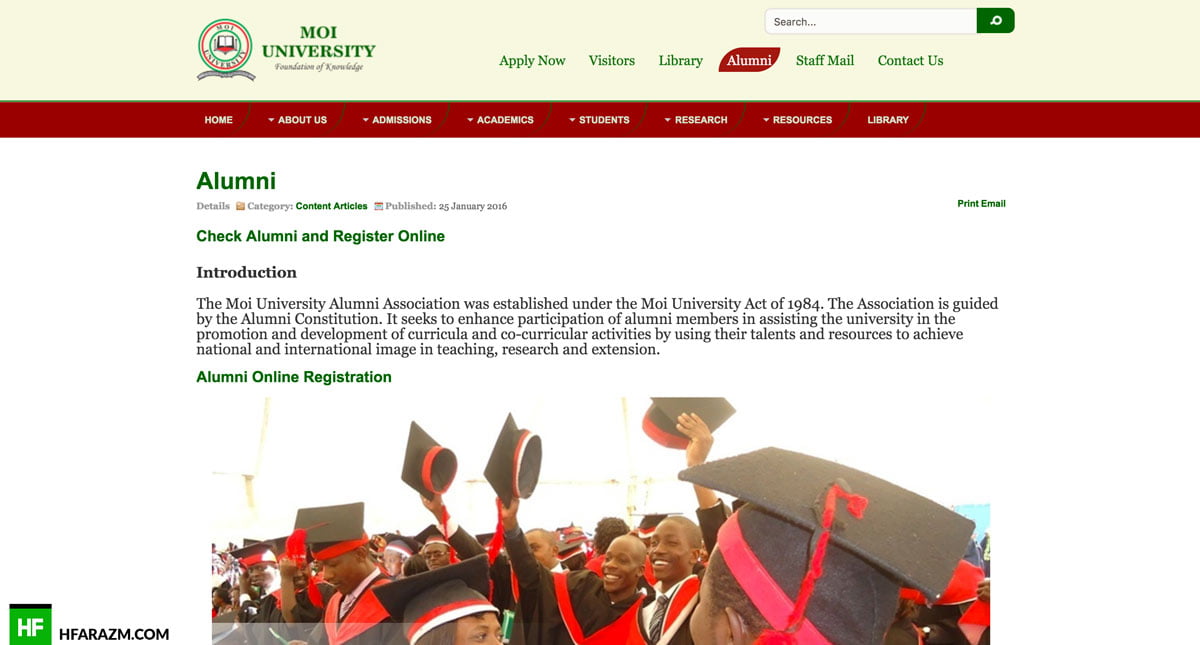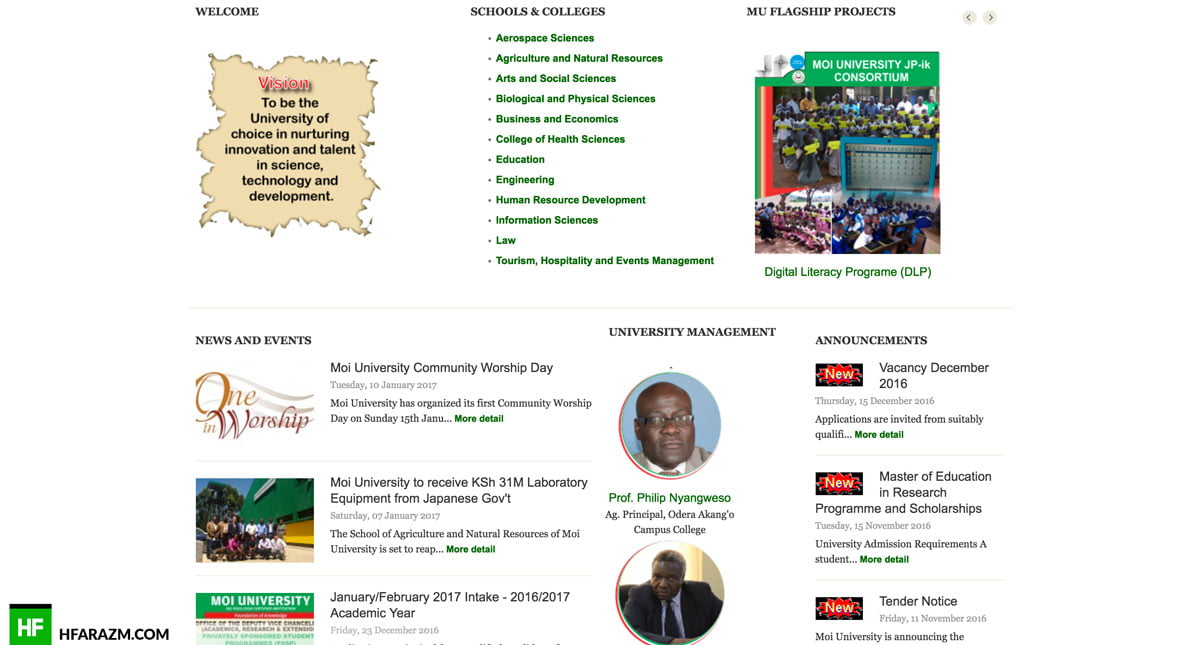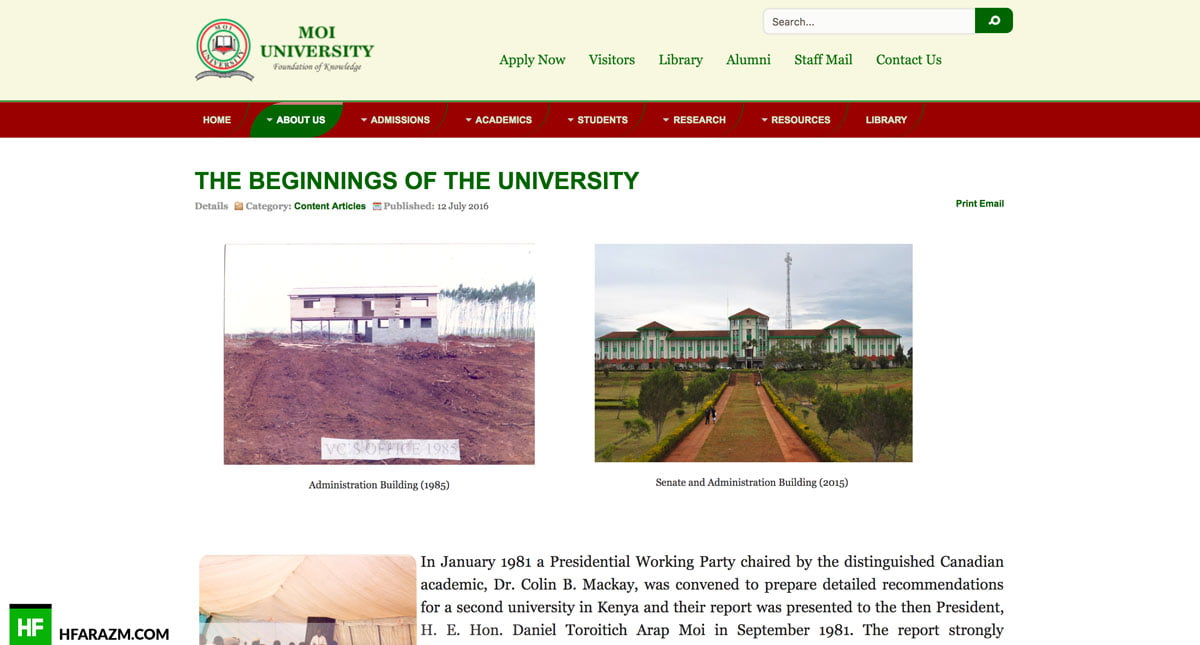 Client Review
A group of intellectual and professional people providing excellent services.Goma | Moi University, Kenya
Tools & Techs
Library Management System
Student & Staff Management
Client Satisfaction
Percent